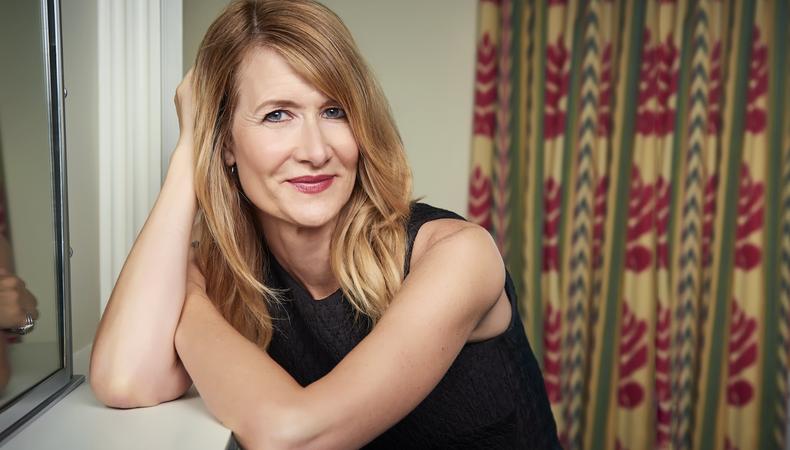 As an actor, you can find inspiration anywhere—literally anywhere! That being said, amidst the stress, sweat, and general smells of airport travel, your craft may not be top of mind as you strain to take your shoes off at the TSA. But that should change, according to Laura Dern.
The Emmy winner, in fact, believes some of the most powerful acting fodder can (and should) be witnessed in any given terminal. "I love airports," she tells the New York Times. "You know, watching people say goodbye, and what they're saying is not at all what's on their face. I remember being a kid, like, fascinated, and my kids have definitely adopted my people-watching obsession."
READ: Meryl Streep's No. 1 Piece of Stage Acting Advice
Those airport moments—those that are "publicly private," as she calls them—factor heavily into Dern's 30-years-practiced acting technique, which is part Method, and part something else entirely.
"You know, a Method training would say, 'You can't make that,' " she says of that dichotomous notion. "You are having a publicly private moment, somehow, for you, whatever your process is." Ultimately, she adds, that process boils down to a simple purpose: figuring out "why I relate to this character, why I'm playing this character, because there's a reason the character came off the page and I thought, I have to play this."
So, the next time you're about ready to toss you iPad across LAX because your flight's been delayed a fourth time, take a deep breath and think to yourself: What Would Laura Dern Do?