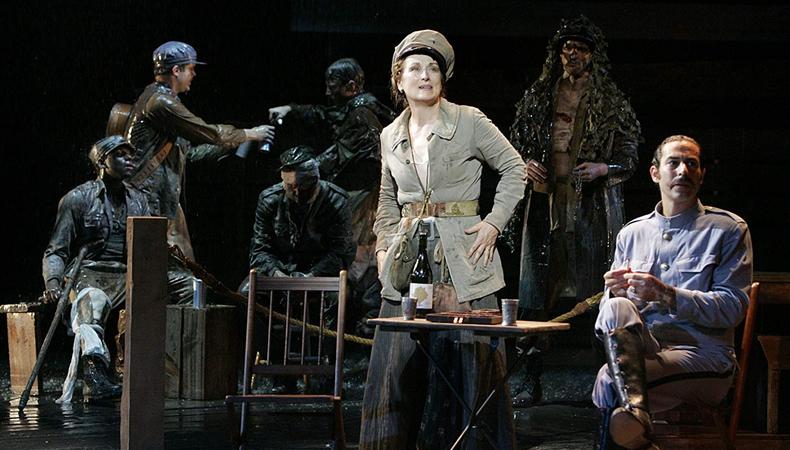 In what has to qualify as the most powerful lunch on record, Academy Award winners Meryl Streep and Glenda Jackson recently sat down with each other for Interview Magazine, and nothing was off-limits—least of which acting advice.
"There is so much energy in the play itself," Jackson says of "King Lear," in which she is currently playing the title role on Broadway. "If you can release it, it just carries you along. Nobody ever even believes us when we say [theater] is agonizing. But when it works, it's a unique experience, isn't it? There's nothing like the theater. That group of strangers sitting in the dark and that other group of strangers coming off of the light. There's an energy that goes from one to the other."
Check out Backstage's film audition listings!
Streep echoes that sentiment, and furthermore believes her stage roots have been seminal in her acting foundation. "[That energy] is a great thing to serve," she says. "And you don't know where you're going to go. You can get ready. You can learn the lines. But you don't know where you're going to go. You and I are lucky having come up through theater."
Streep also gives her take on the most important virtue a theater actor can have—and yes, you would like to know it: "In the theater, you have to be able to cooperate with people and read them well."
Elsewhere in the interview, Streep asks her companion what she's learned from "Lear." Jackson, of course, has answers. "That human nature is immutable," she says. "This play is as contemporary as something that was written yesterday because it's about how we as people are."
From one non-mortal to another, Streep sums it up: "That leveling of all human beings, from kings to madmen, that's the gorgeous revelation."