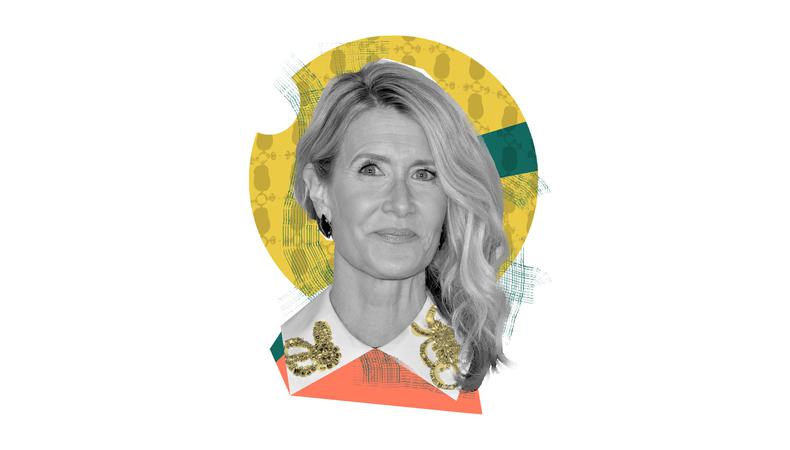 By now, we all know that Laura Dern is a true renaissance woman. These days, the Emmy- and Oscar-winning actor is as busy behind the camera as she is in front of it, flexing her producorial muscles at every opportunity. Her latest effort is a personal one: helping to bring "If Anything Happens I Love You" to Netflix. The film, which is Oscar-nominated for best animated short, depicts parents mourning a child killed in a school shooting.
"For me, as a viewer, there is something, oddly, more intimate and more personal [that comes from] not identifying the individual with live action."
Why did you want to produce "If Anything Happens I Love You"? Why is this an important story to tell?
I was not only moved by the consideration of the messaging around gun violence, but by the fact that the film addresses grief and how one lives in memory of another.
When we think of stories about gun violence, we rarely think of animation. Why was that the right format for this story?
[Filmmakers] Will McCormack and Michael Govier speak beautifully to how they came to the idea of telling this story through animation. For me as a viewer, there is something, oddly, more intimate and more personal [that comes from] not identifying the individual with live action, [but] rather by allowing us to personalize the story through animated characters.
Animation is even more male-dominated than most film genres. Was it intentional to have a mostly female team working behind the scenes for this project? Why?
Yes, yes, yes! Our filmmakers wanted to pick the best team possible to tell this story, and it happened to be this team of female animators. As to why it's important: I think we all know it's about time.
You've done voiceover work yourself; what, to you, makes for a powerful, dynamic voice performance?
Authenticity, humanity, empathy, presence—keys to great acting in any forum.
For a quick walk down memory lane, how did you get your SAG membership, and what do you remember most about that project?
I received my SAG card doing my first speaking role in the film "Foxes." I was 11. It was one of the most memorable moments of excitement in my childhood. I remember being more giddy [when I joined SAG] than when I got my driver's license. I ran and showed my card to my neighbors!
What screen acting performance should every actor see and why?
Only one? This has melted my brain.
What is the wildest thing you ever did to land a job?
I'm thinking of three instances where I did the craziest things to prove that I could play the role. From crashing offices to extreme effort toward transforming into the character to learning to speak another language—and I didn't land any of those roles.
What advice would you offer your younger self, and how did you come to figure it out?
I always say that the best advice I was given was from my fourth grade teacher when she said, "Keep your eyes on your own paper."
This story originally appeared in the April 1 issue of Backstage Magazine. Subscribe here.
Looking for remote work? Backstage has got you covered! Click here for auditions you can do from home!