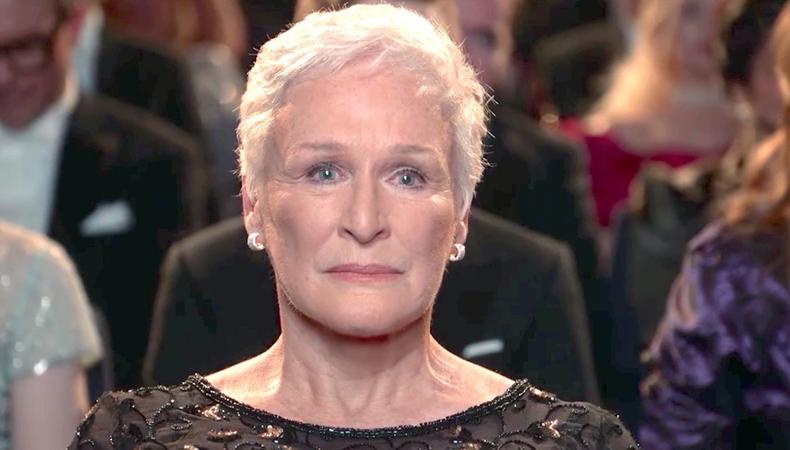 Glenn Close didn't simply become one of the consummate screen and stage talents of her generation overnight. It took years and years of labored work and creative patience for her to start booking the big-screen leading roles she's best-known for today—among them "Fatal Attraction," "Dangerous Liaisons," and now "The Wife," just three of the seven projects for which she's been nominated for an Academy Award.
In speaking with Backstage, Close recalls the unlikely audition story that brought her to her sixth of those nominations with "Albert Nobbs." She first advises actors to be unafraid asking for a second shot when it seems they didn't put their best foot forward. "If you go into an audition and you don't feel it was your best, that's really hard," she admits. "And usually in those cases, I would try to audition again. I'd either write a letter or I'd do something to try to get another chance." She indeed recounts doing just that to get cast as the titular Nobbs in 1982's original Off-Broadway run.
"I remember one time that I, after getting another chance, I got cast for 'Albert Nobbs,' " she says. "I felt I was doing bad, and I had the wherewithal to say, 'You know what? I'm boring myself, so I must be boring you. So I think I'm just gonna go home.' And I heard from my agent that they thought that was the most interesting thing that had happened and they asked me to come back…. If I really wanted the part—and I thought I really could do a really good job in the part—I would always try to get another chance."
Whether she asks for an audition take-two or not, however, there's no denying that Close found a veritable amount of success in the audition room early on in her career, forgoing the survival job grind for the Phoenix Theatre company straight out of her college program at William & Mary. So what advice does she have for booking the room?
"What I used to do is I'd work on something and I'd get myself at this pitch, on this razor edge of energy and concentration—which is fine if I could hold that till the time I would walk in the room and perform. And if I could hold that, I more often than not got the part," she says. "But the horrible times were when you couldn't and you felt it sort of draining out your fingertips, and you go into the room and because you were relying on an emotional state, it's hard to drum it back up. So that's not the way to go…. I think the way to go is to take your time and breathe and listen and let people know that there's a thought process behind what you're doing. If something distracts you, acknowledge it. Somehow get yourself out of that kind of window of just attention and focus and energy that is not very flexible. If you go in with the idea that, I'll just throw out some ideas, I'm not gonna give a definitive performance, but I'm gonna be loose and I'm gonna throw out some ideas, I think that's a much healthier way to go into an audition."