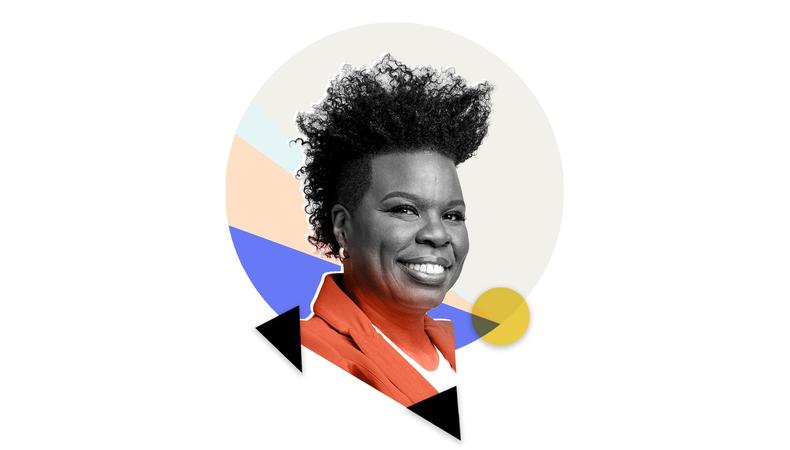 Nothing about Leslie Jones' rise as one of Hollywood's biggest comedians came easily—and she wouldn't have it any other way. In this week's cover story, the multihyphenate comedian, actor, and host recounts her journey to the top and shares what she's learned along the way. She also took the time to answer our rapid-fire questionnaire, taking a walk down memory lane to audition horror stories, joining the union, and more.
How did you first get your SAG-AFTRA card?
I got it for a Burger King commercial. [With] the agent that I had at the time, I was booking commercials and stuff, and I think I had one more before I could get on union. So they booked me for this Burger King [commercial], but I wasn't in the union, and she paid for it! It was major. That's how I got my union [card].
What's the wildest thing you've ever done for a role?
I threw a man up against a truck, and I got the role. I was in a movie with Martin Lawrence called "National Security." I was the trucker. The director was like, "You know, I need someone that looks real. Can you throw me—" and before he could finish the sentence, I grabbed him and threw him up against the truck. He was like, "Oh, wait a minute. I didn't know this was gonna happen right now!" But I got the part.
What is your worst audition horror story?
BET's "ComicView." We had to audition for that when it first came out, and I wore this outfit—I don't know why I wore this outfit. I was so fucking nervous. Man, when I say my sweat marks were, like, this big! I had sweat everywhere, under the titties. I was so funny, but everybody was like, "Is she OK?" I remember another comic was like, "Yo, let's go smoke." And we got in the car and he was like, "Look, we got to talk about the sweat." I was like, "Yes. I know. This is embarrassing. Let me out the car." But I got it. I still got it. But oh, my God. It was a lesson on how not to wear certain materials.
What performance should every actor see and why?
"The Godfather." People need to understand on different levels that it's three different brothers, three different parts of a man, three different personalities. You can use that in your life. Sometimes we're Sonny [James Caan]. Sometimes we go through the fucking tollbooth and we get shot up. But Sonny was necessary, because he protected his sister; he protected his family. Then sometimes we're Fredo [John Cazale]: very vulnerable and very cowardly sometimes. But then you've got to be Michael [Al Pacino], who was the perfect one, who is patient and will wait, has it together, and has a plan. "The Godfather" is one of those movies—it's a life movie.
What advice would you give your younger self?
I say this all the time: If I could quantum leap back to myself and tell myself [something], I'd be like, "Yo, calm down, you're not gonna die in an alley. You're not gonna die broke. You're gonna get some money. You're not gonna be broke the rest of your life. I swear to God, there's some good stuff coming in! And don't fuck Richard."