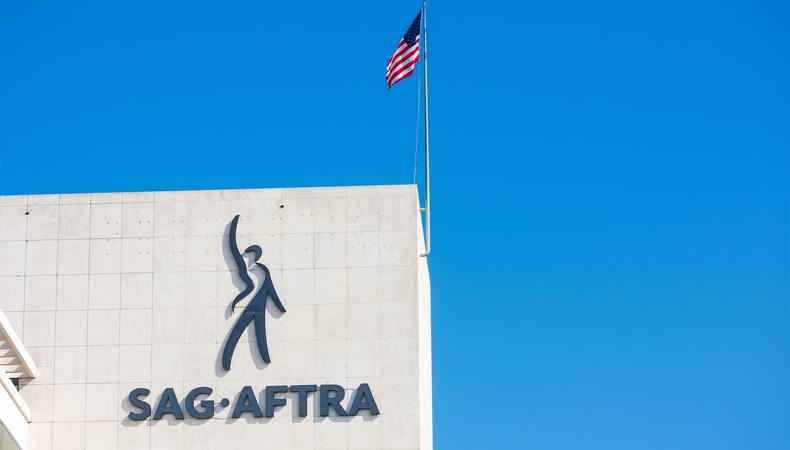 SAG-AFTRA membership is a career goal for many actors—but how do you get that coveted union card? Here's how to join SAG-AFTRA and enjoy the career opportunities and crucial protections that come with being a union actor.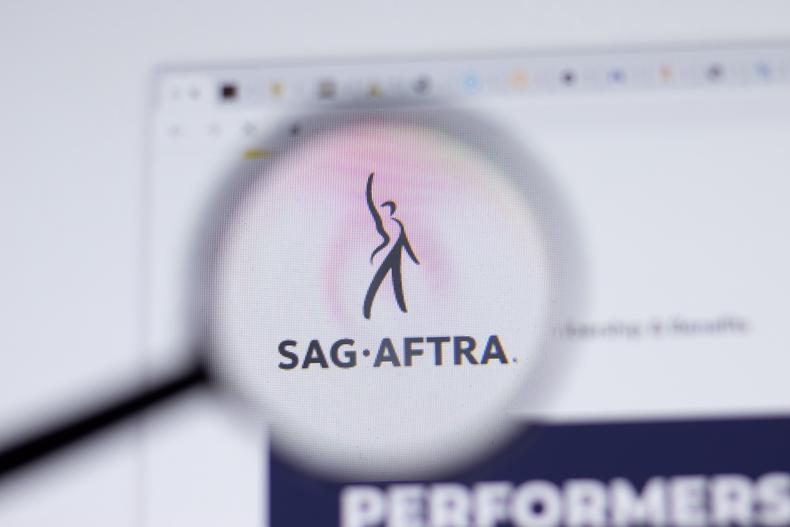 Postmodern Studio/Shutterstock
SAG-AFTRA stands for the Screen Actors Guild-American Federation of Television and Radio Artists, and it's the holy grail for career actors. Representing more than 160,000 members, the organization is the most comprehensive union for performance artists in the entertainment industry. Its primary mission involves collective bargaining and advocating for its members' rights.
SAG and AFTRA were both founded in the 1930s to protect and empower media artists following pay cuts and contract issues during the Great Depression. The National Labor Review Board decided in the '50s that SAG, which espoused a more exclusive membership approach, would have jurisdiction over filmed television; and AFTRA, which allowed any media worker to buy their way into the group, would have jurisdiction over live television. The SAG and AFTRA relationship vacillated throughout the years. They formed alliances and held joint strikes throughout the '70s and '80s, only to find themselves disagreeing on the subject of global intellectual property standards in the '90s.
A SAG-AFTRA merger was first proposed in 1999, but it didn't pass until 2012, when a majority of both unions voted in favor of uniting. The union is currently split into two factions: Unite for Strength, which focuses more on payment concerns, and Membership First, which focuses more on contract issues. Fran Drescher ("The Nanny," "Happily Divorced") became president of SAG-AFTRA on the Unite for Strength ticket in 2021.
The abridged SAG-AFTRA mission statement reads:
"SAG-AFTRA brings together two great American labor unions: Screen Actors Guild and the American Federation of Television and Radio Artists. Both were formed in the turmoil of the 1930s, with rich histories of fighting for and securing the strongest protections for media artists. Our members united to form the successor union in order to preserve those hard-won rights and to continue the struggle to extend and expand those protections into the 21st century and beyond. We are actors, announcers, broadcast journalists, dancers, DJs, news writers, news directors, program hosts, puppeteers, recording artists, singers, stunt performers, voiceover artists and other media professionals. Our work is seen and heard in theaters, on television and radio, sound recordings, the internet, games, mobile devices, home video: you see us and hear us on all media distribution platforms. We are the faces and the voices that entertain and inform America and the world."
Read on for what the union actually does for its membership.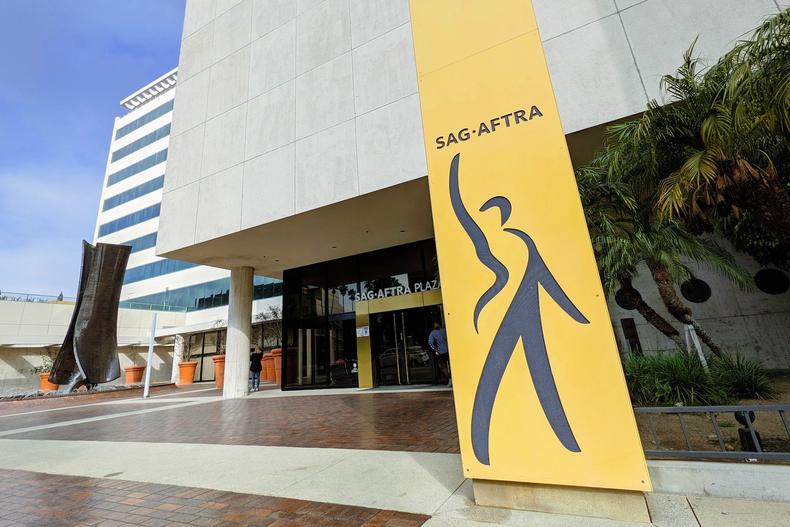 Noah Sauve/Shutterstock
The SAG-AFTRA initiation fee is $3,000. Once you're in, you pay an annual base fee of $231.96 and an additional 1.575% of SAG-AFTRA-protected earnings up to $1,000,000.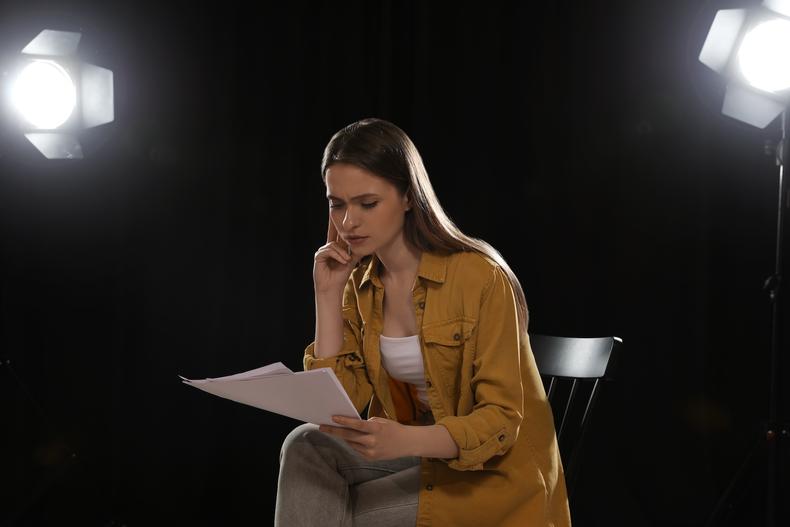 New Africa/Shutterstock
For those seeking full-time acting work, it's likely in your interest to join SAG-AFTRA. Here are some of the pros and cons.
Pros of joining SAG-AFTRA:
What it represents:

A membership is a signifier that you're a "real" actor. Nearly every big-screen U.S.-based actor you can think of is a member of SAG-AFTRA, so joining means you're in the same club as your idols.

Minimum pay:

As a SAG-AFTRA union member, you are guaranteed

minimum payments

for different types of productions. The minimum pay rates for various projects include:

Film

Budgets greater than $2 million: $1,082 per day or $3,756 per week

Budgets between $700,000 and $2 million: $703 per day or $2,441 per week.

Budgets between $300,000 and $700,000: $379 per day or $1,315 per Week

Budgets below $300,000: $216 per day with no weekly scale

TV

Single episode: $1,082 per day, $2,741 per three days, or $3,756 per week

Major role in a single episode: $5,951 per week for half-hour programs or $9,522 per week for hour-long programs
Multiple programs: $2,784 per week for both half-hour and one-hour programs, $3,272 per week for 90-minute programs, or $3,856 per week for two-hour programs
Series regulars for half-hour programs: $3,756 per week for all episodes, $4,300 per week for more than half of episodes, or $5,000 per week for half of episodes
Series regulars for one-hour programs: $4,520 per week for all episodes, $5,042 per week for more than half of episodes, or $5,897 per week for half of episodes

Commercial

Airing in more than 20 cities: $746.70 on camera or $561.50 off camera
Airing in six to 20 cities, including New York City: $1,412.88 on camera or $1,010.46 off camera
Airing in six to 20 cities, not including New York City: $1,152.37 on camera or $800.39 off camera.
Airing in less than six cities: $686.72 on camera or $457.85 off camera

New media (streaming services and social media)

Budgets greater than $1 million: use theatrical or television rates accordingly
Budgets between $700,000 to $1 million: $630 per day or $2,190 per week
Budgets between $250,000 and $700,000: $335 per day or $1,166 per week
Budgets between $50,000 to $250,000: $125 per day with no weekly rate
Performers also receive residuals for productions shown beyond original use.
Health and retirement:

Every time you work, you earn credits toward your retirement and healthcare.
Contract negotiations:

The union actively negotiates contracts and conditions such as travel compensation, employer contributions, and exclusivity rights on your behalf.
On-the-job protection:

If a production violates SAG-AFTRA's agreement, actors can file a claim inquiry or a report to have the employer investigated by the union.
Ongoing education:

SAG-AFTRA offers casting workshops and other forms of ongoing professional development through the SAG-AFTRA Los Angeles Conservatory.
Fun perks:

The discounted and free film screenings and SAG Awards voting privileges alone make a SAG-AFTRA membership invaluable.
Cons of joining SAG-AFTRA:
Cost:

For struggling actors, the cost to join can mean yet another month of cup noodles for dinner.

No nonunion roles:

As per the

Global Rule One

,

once you're in SAG-AFTRA, you cannot accept nonunion film and TV roles—no more student film or indie web series roles that can't afford to hire union actors. This can feel limiting, particularly for newer actors who haven't made a name for themselves yet.

Name issues:

And on the topic of names, SAG-AFTRA does not allow members to use the same working name. This is the rule that turned Michael Douglas into Michael Keaton and Emily Stone into Emma Stone. You'll need to take on a stage name if another member shares your own.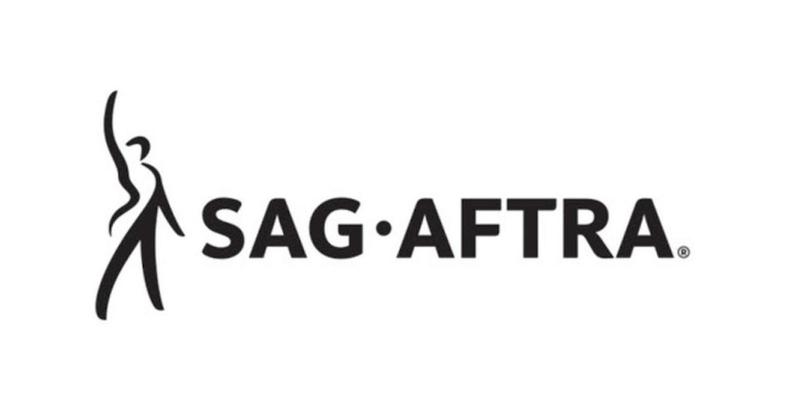 Courtesy SAG-AFTRA
Once you've decided it's your time to join, you need to learn how to become a SAG-AFTRA member. There are a few paths to SAG eligibility, so take some time to figure out the right one for you.
How to become SAG eligible
Get hired on a union gig
The most common way actors get their SAG-AFTRA card is by booking a gig that's covered under a collective bargaining agreement with the actor's union. The Taft-Hartley Act allows producers to hire nonunion talent if the actor demonstrates a skill that can't be found, after a reasonable search, within the union stock. If the producers have negotiated a contract with SAG-AFTRA, those actors they employ are eligible for membership under specific stipulations. Background actors must work at least three days. For principal or speaking roles, the actor must complete a full day of work. If you can provide proof to your local union office that you've met the criteria using pay stubs or a paid activity document from a payroll company, you're in. Pro tip: Be sure to make copies of these documents for your own records before you submit them to the union.
Although the dream is to join SAG-AFTRA and earn an Academy nod from the same project—like Javier Bardem did with "Before Night Falls"—taking a slower and steadier route doesn't make your membership any less real. Kirsten Dunst, Leslie Jones, and Adam Brody are among the many actors to earn their SAG-AFTRA membership by appearing in a commercial (and Brody in an acne commercial, at that).
Create your own content
SAG-AFTRA's New Media, Special New Media, Ultra Low Budget, Moderate Low Budget, and Short Project agreements cover original content for independent producers. If you're producing your own work and have the budget to be considered under one of the union's categories, you can make yourself SAG-AFTRA if you're capable of hiring other union actors on your project, too. The union runs a supplementary organization, SAGIndie, to provide resources to potential independent producers.
Join a sister union
Members of a number of other entertainment unions—Equity, ACTRA, AGMA, or AGVA—are eligible for SAG-AFTRA membership after one year (and one principal contract) under their affiliated union's jurisdiction. This rule encourages professional actors to work union as much as possible, even when crossing over from music, opera, or stage performance to film and television. Qualified performers can set up appointments at their nearest SAG-AFTRA local office to discuss membership.
How to get a SAG card
1. Confirm eligibility
To apply to the union, simply use the SAG-AFTRA eligibility checker. Eligibility is contingent on proof of SAG-AFTRA, SAG, or AFTRA employment, or employment under an affiliated performers' union.
2. Gather documents
Round up the required documentation. You only need one of these three documents to prove eligibility.
Paycheck stubs: the original paycheck stubs from the production company
Performer contract: the original contract from the production company—not a copy
Payroll printout: the original activity printout from the payroll company
No matter which document you choose, it must include your dates of employment, name, social security number, production title, signatory company, and wages so that SAG-AFTRA can verify your employment.
3. Submit documents
Send the documents along with your working name, contact information, date and place of birth, and social security number by email to employmentverification@sagaftra.org.
If you're more old-school, you can send the documents by mail or hand them off in person at 5757 Wilshire Blvd., 7th Floor, L.A., CA, 90036.
4. Make an appointment
After you hear back from SAG-AFTRA confirming that you're eligible to join, send an email response or call their office at 323-549-6769 to make an appointment for membership initiation.
5. Pay the fee
Pay the initiation fee and revel in the sweet, sweet glory of earning your SAG-AFTRA card.
Remember that, as with any step in your career, timing is everything. In most states, you only have one chance to work before becoming a must-join. Once you're in, get ready to enjoy higher wages, strictly enforced protections, health benefits, a pension plan, and more—not to mention the fellowship of an elite group of working actors.