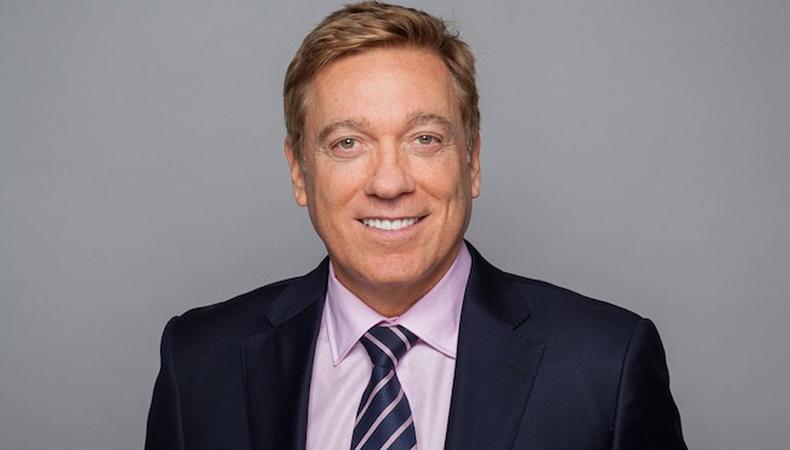 Kevin Huvane is the agent behind the ongoing success of some of Hollywood's biggest stars. His clients include A-listers like Meryl Streep, Nicole Kidman, Halle Berry, Tom Cruise, Brad Pitt, and many more. Beyond star-making, Huvane is also a partner and managing director of Creative Artists Agency, helping manage both his clients' careers and the overall workings of one of the leading talent agencies in the world. As someone who has made a career out of identifying talent, he has a lot in common with the casting directors he's worked alongside during his time in entertainment.
Because of his influence in the industry, the Casting Society of America is honoring Huvane with the Lynn Stalmaster Award for Career Achievement at the 2018 Artios Awards for his contribution to entertainment in general, as well as his recognition of casting directors' roles in film and theater.
Huvane's relationship with CDs goes back to his time as an assistant. He wanted a job in Hollywood, and jumped at the opportunity to start out in the mailroom at William Morris. As his career developed, he befriended many of casting's biggest names and went on to work with them as an agent. He saw the value casting directors brought to any project. "I thought actors needed the most protecting, until I met casting directors. I thought, If anyone was underrepresented in this industry, it was them," he says in an interview with CSA.
Huvane sees CDs' work as an art. "I think the perception of CDs being technicians is untrue. They are real artists. If you think about finding the right person for the role—going through thousands of people, doing homework on them, and having a history of who these actors are, where they come from, where you think they're going to go, they're as big an ingredient in the meal as any other," he says. "There is an artistry when people are that good at finding the diamond in the rough or using their influence and experience to find the exact right person for the job."
When it came to finding clients, Huvane learned early on that CDs know talent. "The smartest thing a young agent can do is just listen," he says. "I was always finely attuned to listening to Howard Feuer, Juliet Taylor, Ellen Lewis, or Marsha Kleinman. When they told me to pay attention, I did." That led to establishing his client base. "I remember Howard Feuer saying, 'There's this young Australian actress—pay attention to her. I think she's going to be a big star.' It was Nicole Kidman, and it was before most people in the States had heard of her. I always remembered that. When I signed her years later, I said to Howard that I needed to give him part of the commission because he put her on my radar."
Once Huvane's career got off the ground, he saw how undervalued CDs are in the process and wanted to do something about it. He wanted to make sure they got paid a salary worthy of the work they put into a project, and he believes that goes for awards attention as well. "They are as vital as the actor, actress, and cinematographer, and they should get recognized for it," he says. "A well-cast movie makes it great, and in a best picture nominee, who do you think got those actors to do it? It's casting directors." On a night celebrating the artistry Huvane has recognized throughout his career, casting directors are recognizing him with their own award for his support of their craft.
Ready to find an agent? Browse Backstage's Call Sheet talent agency listings!