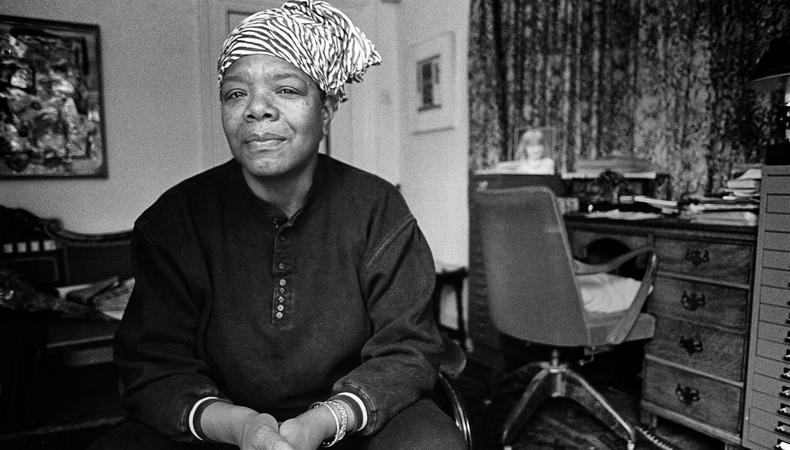 On Broadway and beyond, a curtain can rise as quickly as it can fall; a star can be swapped as easily as Bernie Telsey can say, "That's enough." Theater is the beating heart of New York show business and, if you want to make it here, it's crucial you're up to date on incoming projects, latest castings, and other industry news. Don't worry, Broadway baby, Backstage has your back. Every week, we're rounding up the can't-miss stories no thespian should live without, so you can focus on important matters like hitting your high C. Curtain up and light those lights!
A life well-lived.
The life and works of esteemed poet Maya Angelou are heading to the stage. With the support of Angelou's son, Guy Johnson, "Phenomenal Woman: An Evening With Maya Angelou" is currently being developed as a one-woman show by David Michael Rich. No production timeline is known at this time, however, the piece is aiming for an eventual run on Broadway.
From prison to the Park.
Danielle Brooks, best-known for her lauded role on Netflix's "Orange Is the New Black," is going back to her stage roots. Brooks, who received a 2016 Tony nomination for "The Color Purple," will lead this summer's Shakespeare in the Park production of "Much Ado About Nothing," according to Variety. Brooks will play Beatrice in the classic, which will be directed by Kenny Leon and begin performances at the Delacorte Theater May 21.
READ: Danielle Brooks Breaks Out on Netflix
A more perfect Broadway union:
Following its universally rapturous praise upon opening, "What the Constitution Means to Me" has announced a Broadway extension. Heidi Schreck's autobiographical opus will now run through July 21, adding several additional weeks to its previously-announced 12-week engagement. The play is running at the Hayes Theater under the direction of Oliver Butler.
A "Rent" star heads back to the Village.
As its final production of the 2018–19 season, Cherry Lane Theatre will stage "Original Sound," a new play from Adam Seidel about a young Nuyorican musician. The piece will star "Rent" Tony Award winner Wilson Jermaine Heredia. Performances begin at the Village venue April 30.