In order to accurately describe Miranda July's work in film, you'd have to come up with an entirely new vocabulary. Even if filmmaking were her only craft, the term "filmmaker" could never quite do justice to July's contribution to the medium. Speaking over the phone from her Los Angeles home, she recalls that from her very first interactions with the craft, she "had to actively ignore everything that already existed in a very myopic young person way and re-create the entire infrastructure for myself."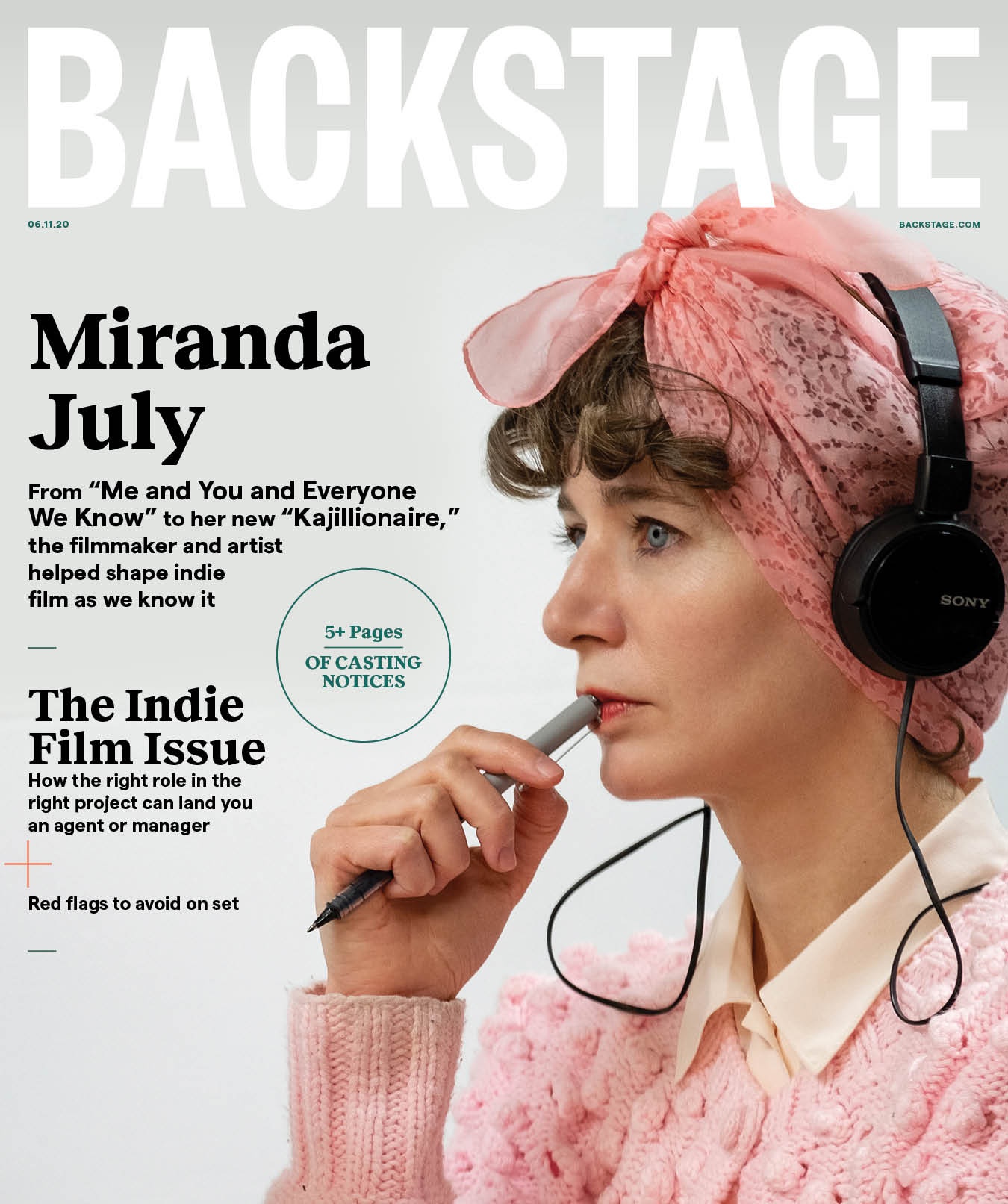 It's an approach she's always brought to her art, no matter the form. July's name is typically followed by a growing string of labels attempting to classify her creative output (writer, director, performer, artist, author, app developer, charity shop founder, and so on), and it's been nearly 10 years since her last feature film, "The Future," in which she starred; it was preceded by 2005's Cannes hit "You and Me and Everyone We Know," which just this year was added to the Criterion Collection. Her third, "Kajillionaire," premiered at the Sundance Film Festival in January and is due for release via Annapurna and Focus Features on Sept. 18. No matter how you slice her career, it all falls right in line with her self-started creative infrastructure.
While July released her first feature only 15 years ago, but she was long before establishing herself in other ways, collecting achievements as an artist and writer, and a monograph was released in April, documenting her major plethora works from 1992 through "Kajillionaire." In the years before "Me and You and Everyone We Know," filmmaking wasn't necessarily her focus, but in that monograph, a friend remembers July calling her performance pieces "live movies," and one of her first collaborative projects was inspired by her interest in film.
"In a way, I wasn't able to conceive of making even a short movie until I started this project, 'Joanie 4 Jackie,' where I gathered short movies made by women and girls, compiled them, and sent them back out. I was essentially creating a context so I could conceive of myself as a filmmaker," she says. "At that time, there was so much about dudes. Everyone wanted to make 'Reservoir Dogs,' but I was a young punk feminist. Then I started making short movies. I learned a lot about how to write the grant to get money or how to get access to equipment."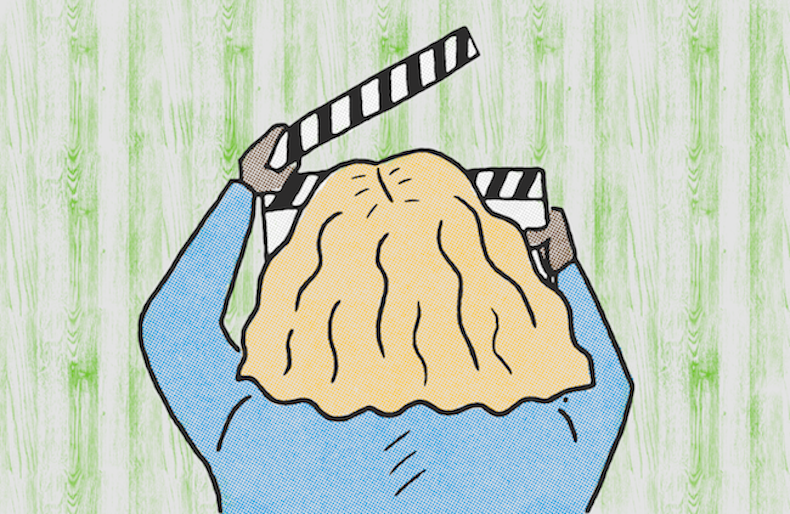 How to Make an Indie Film
July admits that even if she had had an easier route into the craft, she doesn't like to be taught and never wanted to be mentored. She had dropped out of college and moved to Portland, Oregon, when she started "Joanie 4 Jackie." By then, she had been creating her own genre- and medium-defying work, which would finally lead her to feature filmmaking.
"I think it was myself as a performer, as much as anything else, that led to my first movie getting financing," she notes. Her art pieces often incorporated complex technical elements she would control while performing—July had been an actor-director, unofficially, for years. An IFC producer was so compelled by one of July's performance pieces that she vouched for her to make her first feature at the studio. "It was a really windy path, but it's just kind of my nature to create the road there."
After that, she was a filmmaker in the traditional sense, but July never considered straying from her multidisciplinary roots. Praise coming out of Sundance and the Cannes Film Festival for "Me and You and Everyone We Know" meant she could choose what she wanted to do next. "I was offered all kinds of first-look deals and things like that. I was really determined to just focus on my book of short stories ['No One Belongs Here More Than You'] and get that published. I don't think that was a mistake, certainly not for myself as a writer, but I definitely didn't strike while the iron was hot, as far as getting my second movie made [goes]. I guess that's the downside of the way I make things," she admits.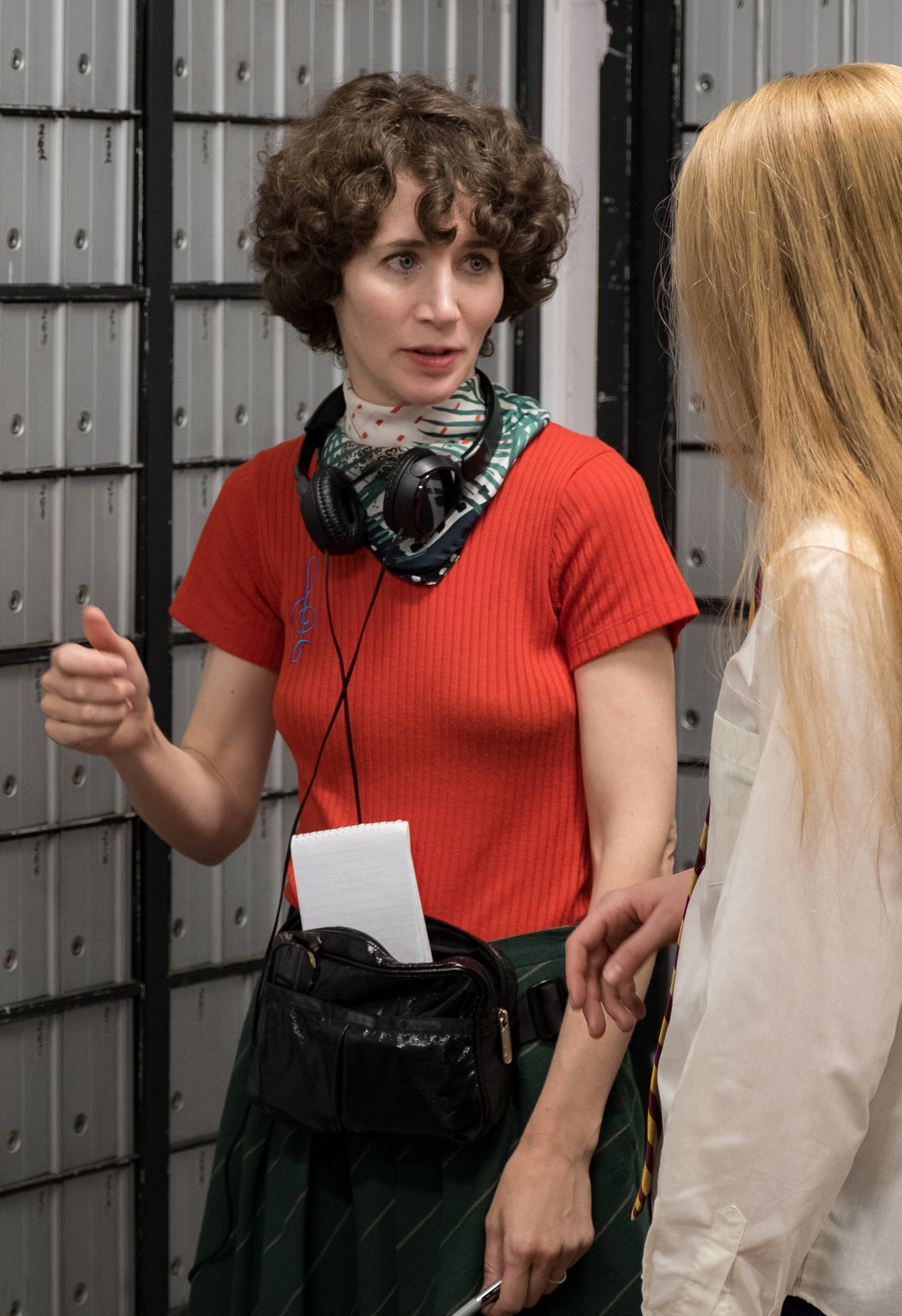 And that's why it was almost a decade between her second film, "The Future" (another Sundance success), and "Kajillionaire"—although today, she has fans at the top of the industry, and funding the third time around came easily. "Kajillionaire" stars Evan Rachel Wood, Richard Jenkins, and Debra Winger as a cult-like family that performs low-stakes heists, and scams sweepstakes and contests. While carrying out one of their schemes thought up by the sheepish daughter, Old Dolio (Wood), the family meets Melanie (Gina Rodriguez), an unassuming but willing co-conspirator. This outside presence throws the family's precarious machinery into chaos, compelling both characters and viewers to examine their understanding of love, family, and identity.
The idea behind the film first started taking shape after writing her 2015 novel, "The First Bad Man;" July was ready to return to filmmaking, and she says the seed had always been inside her, in a way. While of course personal in its own way, the feature also marks the first time July hasn't starred in one of her screen projects. "The day after I had the idea, I thought, Oh, there's no one my age in this movie, so that was clear right away," she says. "With this movie, the opportunity to cast two young women, I was like, Wow, these could be known faces. These are great roles. I began to have specific people in mind."
One of the throughlines of her work is that it tends to veer outside the mainstream, so casting recognizable actors was an unexpected choice. "The film is a little bit funny and has this sort of heist thing, which is kind of accessible. It was inviting, I think, already," she explains. "Then I thought, Oh, it's also inviting when it's someone we already love."
Not everything about "Kajillionaire" involved a new approach for July. "I remember being a little dismayed that I'm going to do just as I have with every movie I've made. I didn't become super playful, like, 'Let's just improv and see what happens. Let's just throw the script out the window.' I always want to be that person, but [my] method seems to work," she concedes.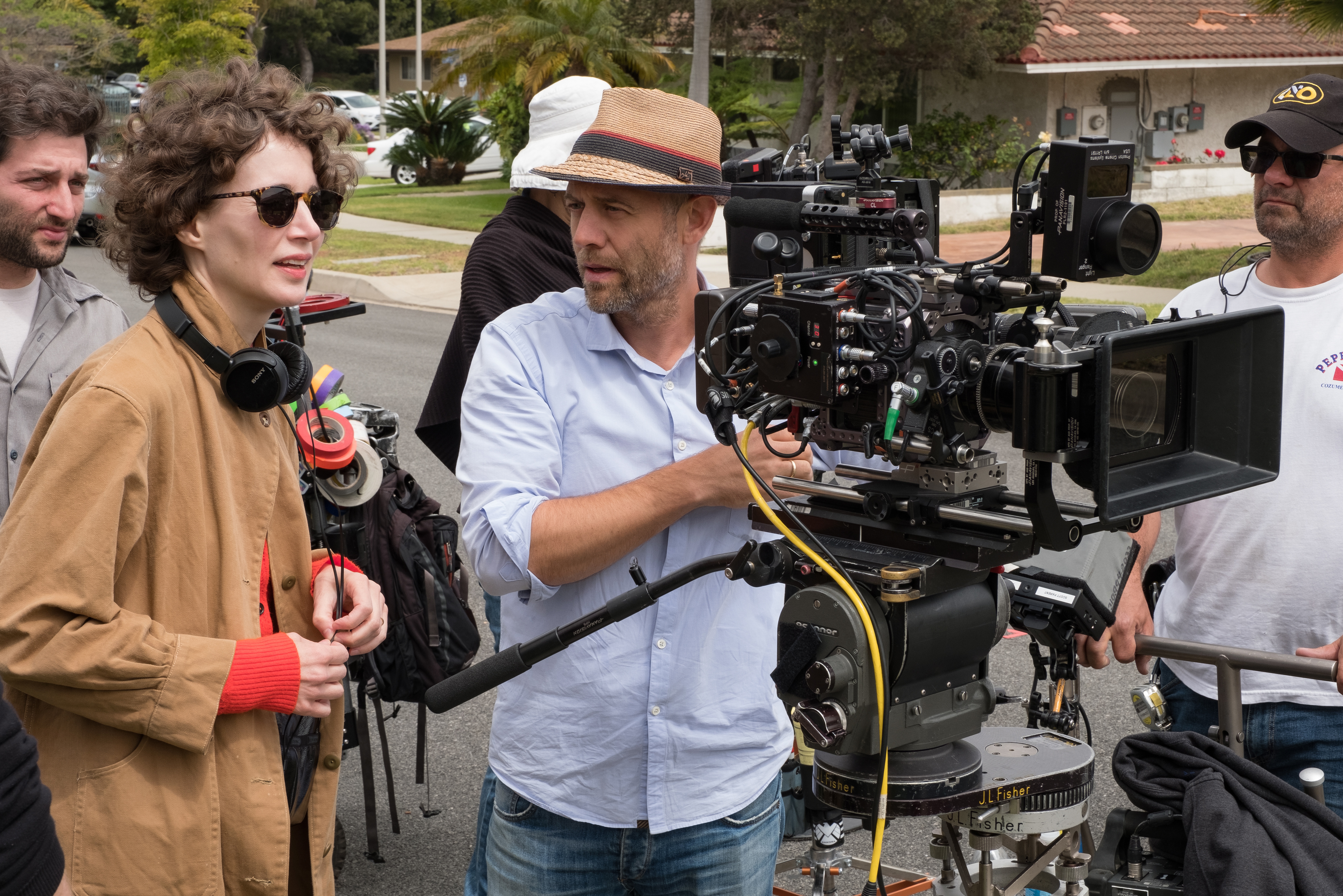 "Directing-wise, I'm probably on the extreme end of the spectrum of writer-directors because I'm also a fiction writer, so I am pretty invested in the way I wrote it," she continues. "I've heard it in my head. I've more or less done all these parts myself, and I'm also an actor." That familiarity with the roles gives July an acute understanding of how she wants them to be performed. Her actors came to be mildly obsessed with her notebook, always in hand on set. "I'm writing notes down the whole time, and then I walk over to them, I give those notes, and I sit back down and cross out those notes. I turn the page and write the next notes," she says.
It's clear that July's filmmaking methods are inextricable from her varied creative endeavors outside of the medium, but her consumption of film as a viewer has always been an influence, even in her non–film work—which then, full-circle, influenced her filmmaking process. "I was in high school. Indie film was just starting. I don't think I realized how inaccessible even that was to me. It just seemed cool," she remembers. "It's this sort of showmanship of what children do to put on a show, but in this very adult, rigorous, complex way that's popular and poppy. It's not an opera, it's something that kids like."
Looking ahead, it's now back to writing—and continuing to explore film's boundaries. July says that while "Kajillionaire" was "a lovely experience, a bigger budget while still being small by most people's standards," her "inclination after that was to make something really tiny." That led her to Instagram.
"I did this project with Margaret Qualley on Instagram, which I consider a movie, that cost no money. To me, it was just as valid as 'Kajillionaire,' " July says. "There are performances Margaret gives in it that are incredible, that probably couldn't have happened on a film set."
To July, a small production provides opportunities that can't exist in bigger-budget projects. "There's something about the spontaneity that's possible with a really, really tiny project. I'm interested in how small a crew you could have these days. Conceivably, it could be nobody. It could just be me and a camera," she says. "That's interesting to me because I think it just brings forth different energies and emotions and kinds of performances. It's a different kind of art. There's no amount of money that will buy that kind of intimacy and spontaneity. That's within people, and if they feel comfortable and safe. Some stories are just better served by a more intimate process."
It might not be possible to copy her methods or her path exactly, but there's a lot that aspiring filmmakers can take away from July's approach. "If there's one thing I would stress, it's that we already have enough movies by guys who knew a lot about film and were really into it," she urges. "It's an art form. You could be the kind of person who doesn't give a fuck about the history of film because it doesn't relate to you or the stories you want to tell. But you're still a storyteller, and it can still be a good medium for you."
And if you're waiting for education or money for equipment or acceptance to a program, don't. "Your phone is good enough for you to make your first movie, and you have a way to share it. You can begin with what you have," she encourages. "I could 20 years ago, and I didn't have any of this. Your unique handicap is also your biggest superpower. It's the reason why your movie will feel different and be needed, why it'll connect to someone else."
July has never let people's ideas about film shape her own work, and thinks others can be bolstered by doing the same. "I think there's this cinephile thing that is actually sort of robbing the medium of a lot of its best storytellers," she continues. "There's this certain way you have to talk about it, which is so boring to me. In fact, you have a leg up if that's not the way your mind works, because that's old-school, that's done. You're the next thing."
When it comes to the next thing for July, "Kajillionaire" is where her monograph ends, but she's still creating. "I'm working on something right now that has me so giddy. I don't want to give it away," she says. Her excitement goes back to what drew her to filmmaking and creating years ago, and explains why she keeps coming back all these years later. "I still have that feeling about it. It's very addictive."
This story originally appeared in the June 11 issue of Backstage Magazine. Subscribe here.
Looking for remote work? Backstage has got you covered! Click here for auditions you can do from home!
Photographed by Matt Kennedy/Focus Features