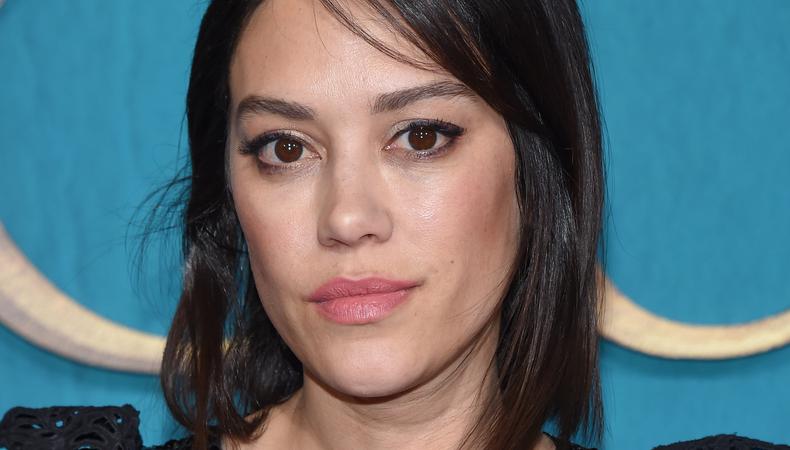 "In the Envelope: The Actor's Podcast" features intimate, in-depth conversations with today's most noteworthy film, television, and theater actors and creators. Full of both know-how and inspiration, "In the Envelope" airs weekly to cover everything from practical advice on navigating the industry, to how your favorite projects are made, to personal stories of success and failure alike. Join host and Awards Editor Jack Smart for this guide on how to live the creative life from those who are doing it every day.
"Acting is something that you do, and it's an expression of you, but you are your art," says Mishel Prada. "The way you live your life, the way you wake up in the morning, the way you show up in the world, that is the gold." Status, income, your subjective level of success in the entertainment industry—none hold as much weight as the process of becoming the person you want to be, the "Vida" and "Riverdale" star tells Backstage.
Our ongoing pandemic crisis demonstrates and necessitates that philosophy, she adds. With Hollywood and the entertainment industry overall practically at a standstill, "nobody's booking anything. Nobody is getting ahead in any way other than who they are as human beings. I think that this is such an incredible lesson for that. And realizing that we have so much power within our phones or our computers or our home set-ups to create our own stuff."
Prada's reflections on how COVID-19 has affected both her and her industry provide a gateway to more acting and life advice in her "In the Envelope" interview. The Hialeah, Florida–born, first generation Dominican-American star is the kind of up-and-comer who can speak to making a living in the arts, including how to prepare for and anticipate your big break as an actor.
"When you walk into an audition room or a meeting with the director or casting director, and you show up as this whole person that has thoughts and ideas and feelings that are aside from anything that's specifically acting-related, that creates a much more interesting person.... You want to know what that person's thinking or what they're doing. And we can do that with our characters as well because essentially, they are people."
That approach was certainly crucial to Prada's trajectory, from being turned down by agents (who already had "one ethnically ambiguous person on their roster") to a lead role on prestige TV. The story of how she earned the part of Emma Hernandez on "Vida," the three-season Starz drama from Tanya Saracho featuring Latinx talent in front of and behind the camera, demonstrates how actors can empower themselves within their industry.
After booking a role on "Fear the Walking Dead: Passage," Prada worked with co-star Kelsey Scott to present their own For Your Consideration screening, which led to being invited to the 2017 Creative Arts Emmy Awards. At the ceremony, she was touched by the acceptance speech from "Stranger Things" casting director Carmen Cuba, and introduced herself to say so. Cuba eventually called the actor in for supporting roles on "Vida," only to later offer her Emma.
Rather than centering one's life only around an acting career, or trying desperately to run the rat race of Hollywood, Prada's advice is about never feeling "attached to an outcome. You're going to be fine, you know where you're going. It's just a matter of finding the way to get there."
Even with a global pandemic making work and life uncertain for the foreseeable future, every artist can work to illuminate their own path. As Prada points out, that process also requires learning from both good and bad days. "Each of those days are just as important to the process of self-discovery as anything else, and being kind, and just forgiving of who you are," she advises. "I think that one of the most beautiful things to align yourself with is this idea of a body of work. You're going to have movies that are going to do amazing or roles that you're going to do amazing. You're going to have roles that maybe...didn't work out! Maybe you try something, it wasn't really the greatest thing. Fine, because you're not defined by any one of those moments, you're working towards the body of work.
"You're working towards the ups and the downs and the hits and the misses and obviously you work your hardest to show up and do the best that you can, but it's okay if it's not always the most incredible thing anyone's ever seen. I think our job is just to really find authenticity and honesty in our work. And sometimes the muses show up and sometimes they don't."
Listen to Prada's words of wisdom—as well as her line memorization techniques—at any of the podcast platforms below. And click here to check out roles available in Backstage's casting listings, and catch a big break of your own!
Listen now on:
Looking for remote work? Backstage has got you covered! Click here for auditions you can do from home!