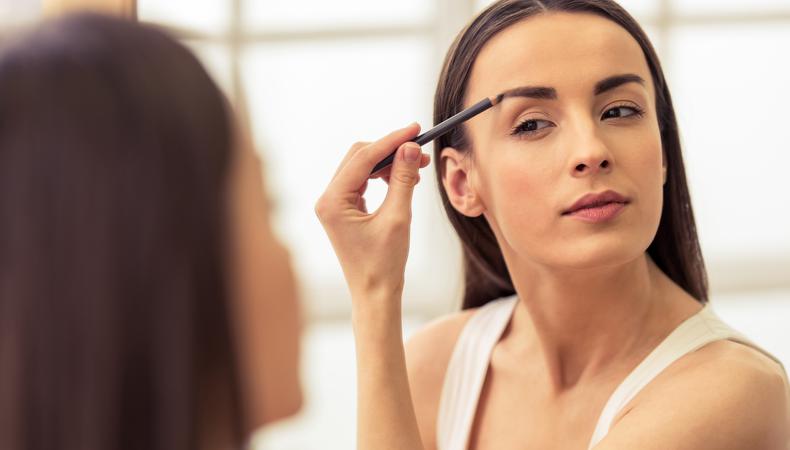 Don't miss any of the top modeling jobs available nationwide, including opportunities for models doing eyebrow tutorials, haircare demonstrations, and more.
EYEBROW TUTORIAL
Long Island Models & Talent is seeking female models, aged 18–55, with sparse eyebrows for a home brow tutorial. Talent will work remotely. Pay is $800. Apply here!

INFLUENCERS AND MODELS FOR BEAUTY, ATHLETIC, MAKEUP, FITNESS, YOGA, MASSAGE THERAPY, AND ACUPUNCTURE FOR WELL-KNOWN BRAND
Massage Therapy Concepts is looking for models, aged 18 and older, for its influencer team in the areas of beauty, fitness, makeup, massage therapy, acupuncture, and more. Talent will record from home. Pay is TBD per post or based on commission. Apply here!

WOMEN DEMONSTRATING HAIR CARE PRODUCTS
TubeScience is casting women, aged 18–60, for a remote shoot demonstrating high-end hair products. Talent will work from home. Pay is $250 per day. Apply here!
Not Sure Where to Start? Here's How to Become a Model
WORK FROM HOME: FEMALE ACTOR/MODEL FOR SERIES OF INSTAGRAM STORY-STYLE SOCIAL MEDIA ADS
The Upgraded Man needs a female actor-model, aged 18–31, for a series of short videos to use in a social media advertising campaign. Additionally, a voice actor, aged 18–30, is wanted to read a short social media ad introduction. All videos will be self-recorded remotely. Pay is $30 per hour at minimum based on experience, video quality, and length. Apply here!

NATIONAL TECH COMPANY SHOOT, FEMALE MODELS
A national technology company is looking for a female model, aged 48–67, who wears a dress size 12–16 for a print photo shoot. The shoot will take place over one to two days tentatively in May or June in Pittsburgh, Pennsylvania. Pay is $2,500 plus 20 percent for one day or $3,000 plus 20 percent for two days with travel expenses provided. Apply here!
AT-HOME HAIR COLOR REFRESH VIDEO
Female models, aged 18 and older, are wanted to product test hair color conditioners for a series of videos. All filming will be done remotely. Pay is $60 worth of free products and $50 in pay. Apply here!
SHAPEWEAR BRAND, PLUS SIZE FITNESS/INFLUENCER MODEL
Female plus models, aged 14–49, are wanted for a shapewear brand. The shoot will take place on April 25–26 in Los Angeles, California. Pay is $100 per day. Apply here!
FASHION/CATALOG MODELS
Join an upcoming fashion catalog shoot in Pittsburgh, Pennsylvania. Talent, aged 18–28, who match the height requirements are wanted. Filming will take place over several days in May in Pittsburgh. Pay is $1,500 less 20 percent commission per day. Apply here!