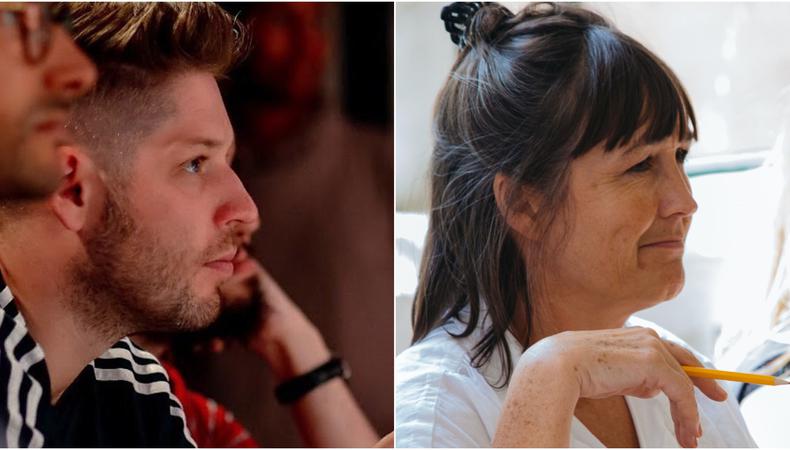 Keeping creatively motivated can prove to be difficult during these challenging times, but Backstage is here to help. Through Backstage's video programming The Slate, professionals from all aspects are conducting sessions for you to learn and grow in your artistic field. In a recent YouTube Live, Anna Niland and Matt Harrison tackled monologues and taught new techniques to help grow in your own performance.
Performing a monologue takes lots of hard work and practice, but properly dissecting the piece is imperative to perfecting it. Niland, associate director at the National Youth Theatre, and award-winning theater director Harrison provided a master class on breaking down a monologue in order to nail your next audition.
National Youth Theatre is "the oldest youth theatre in the world," founded in 1956. In their live session, the two industry vets examine a piece of text from "Consensual," a play they put on in 2018, and bring back their lead, Marilyn Nnadebe, to actively show the direction that Harrison gives.
Harrison encourages actors to "take what's useful, not what's not" from his variety of tips, and even says that any exercise he gives is free to take for future use: "Please steal, they're yours now, make them better, take them forward!"
A tricky step in any monologue process is the very first one: choosing a monologue. To start off, Harrison suggests choosing "something that's not too far away from you age-wise." With that, monologues that have a very driven character within that allotted time really help strengthen the monologue and your own performance.
The first action in breaking down the monologue is separating questions and facts. On this process, Harrison explains, "Facts give us our building blocks around our characters. Questions start to allow us to access some of the emotional states and start to create or build the world."
Harrison says to find questions like, What's going on? Who is this person? What do they want?" He goes on to emphasize that "no fact is too small" and that he wants you to think about the character's name, who they're speaking to, their location, and more. "Any of these facts are really beautiful little building blocks as we start to create our character and the world around them."
Harrison also implores actors to read the whole text from where their monologue comes. This can help in answering any questions about the monologue itself you may have. If the text doesn't provide your answers, he explains that this is when you can start developing your own solutions, making those decisions for yourself as the character.
Even a slight change in your direction or focus in your monologue can help humanize your performance and "strip away some of the more performative elements that we can sometimes rely on when we try to hit some big stakes and big emotion. It can start to internalize that it can bring your delicacy and a lightness to things."
Throughout the virtual educational session, Harrison further provides new ways to look at text and to really understand what you are performing, the importance of punctuation, and more insight to help you elevate your next performance.
Watch the full segment below, and stay up to date with future digital series like this one on The Slate right here.
Looking for remote work? Backstage has got you covered! Click here for auditions you can do from home!