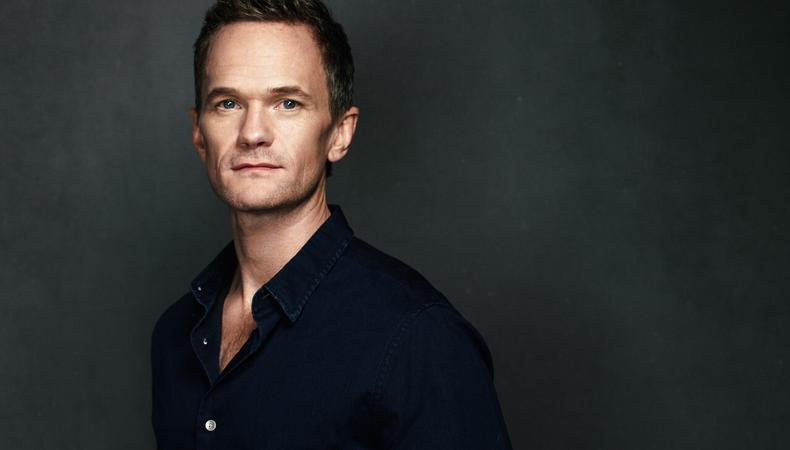 "In the Envelope: The Actor's Podcast" features in-depth conversations with today's most noteworthy actors and creators. Join host and Awards Editor Jack Smart for this guide on how to live the creative life from those who are doing it every day. This episode is brought to you by HBO.
How has Neil Patrick Harris been able to thrive in so many areas of the entertainment biz? Clues abound in his "In the Envelope" interview, which details the twists and turns of a career that has enabled him to consistently keep audiences delighted, enraptured, and on their toes. But essentially, what it boils down to is a refusal to get complacent in his work.
"I don't like resting on my laurels," Harris tells Backstage. "I'm trying to do the best work that I can, given what the circumstances are. And to leave as small a wake as possible so that those that I intersect with, the net result of those exchanges are positive.... It's a long game."
He's also the kind of person whose innate curiosity and sense of wonder (Harris is and has always been obsessed with magic tricks) propels him onto each new venture—the more daunting and different, the better. From writing raps backstage as Tony Awards host with Lin-Manuel Miranda to an unforgettable experience filming "Gone Girl" with David Fincher, Harris is pursuing a life in the arts that compiles a long list of magical moments. "I want a tome, not a pamphlet," he says with a smile.
Since his early breakout as a child actor in "Clara's Heart" and leading the medical dramedy "Doogie Howser, M.D.," the New Mexico native has nailed comedies including the "Harold & Kumar" films, "How I Met Your Mother," "A Series of Unfortunate Events," and several animated franchises; musicals including "Rent," "Company," and "Dr. Horrible's Sing-Along Blog"; and serving as emcee of major Hollywood awards shows. He's earned a Tony Award for "Hedwig and the Angry Inch," five Emmy Awards for "Glee" and hosting the Tonys, and much more.
He'll next judge on "Australia's Got Talent: Challengers & Champions" and star in "Matrix 4," and recently turned in a heart-wrenching turn on the Channel 4 and HBO Max limited series "It's a Sin," from Russell T. Davies. "It's vibrant, and it's filled with life," Harris says of the hit show. "And yet it explains a chapter in history that a lot of people [aren't aware of]—a lot of gay people especially, there's a vast swath of the LGBTQ community, the younger kids, that don't even have much recollection of what HIV/AIDS means.
"Being able to hide within a character is such a vastly different thing than presenting yourself as yourself," he adds, reflecting on the showman personality many audiences associate him with. "What's interesting about the hosting gig is that when you succeed as a host, you become more of a personality, an affable person that's trusted as a conduit for other things.... I still want to be able to play non-Neil people that are nothing like me. And so that became sort of my driving force."
Much like when "Harold and Kumar," and subsequently years as Barnie Stinson on "How I Met Your Mother," recalibrated Harris' reputation toward outrageous comedy, his recent stretch of roles resist pigeonholing even further. "I'm appreciative that I'm having another chapter in my life where I'm getting to do parts that belie that kind of nice, gentle version of myself."
For insights into how to do the same, tune into Harris' full interview at any of the links below. Don't miss his key advice on how to approach auditions: "If you can wrap your head around who you are, then when you're auditioning for things and not getting them, you will, ideally, not be so rattled," he says. "You'll get the gigs you're right for, that you're confident for...and try every way possible to not personalize the rejection."
Listen now on:
Looking for remote work? Backstage has got you covered! Click here for auditions you can do from home!