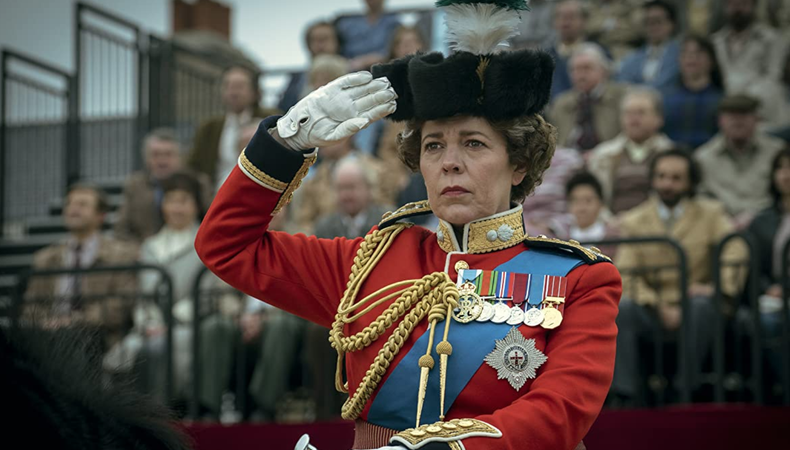 Fans of Netflix's "The Crown" rejoice! The fourth season premieres on Nov. 15, continuing to tell the story of Queen Elizabeth II. If you're one of the show's royal subjects eager for more projects like "The Crown," audition for these period pieces casting talent!
"THE GILDED AGE"
Season 1 of HBO's "The Gilded Age" is casting background roles. Black actors, aged 18–70, are wanted to play 1880s cafe patrons. Talent must have natural hair colors and female talent must be OK wearing a corset, bustle, and multiple layers as appropriate to the 1880s. There will be a fitting in November and a COVID test five days before work. Shooting is set for Dec. 3 in Sleepy Hollow, New York. Union talent will be paid $178 per eight hours and nonunion talent will be paid $165 per 10 hours. Apply here!
"THE MARVELOUS MRS. MAISEL" TOUR GUIDES
On Location Tours is seeking an outgoing, personable actor to act as a tour guide for a private car tour of "The Marvelous Mrs. Maisel" locations. A female actor, aged 18 or older, willing to dress in period clothing is wanted. Knowledge about the show is required and standup comedy experience or past comedic roles are a plus. The job involves ongoing work mainly on Saturdays and some weekdays in NYC. Pay is $45 per 90-minute tour. Apply here!
"THE ARTIST"
Actors are wanted for "The Artist," a German WWII era film set to premiere at the Coolidge Corner Theater and go on tour to various theaters and film festivals. White male talent, aged 30–48, White female talent, aged 21–28, and more. Shooting will take place in Boston, MA. Talent will be paid a stipend TBD. Apply here!
"WHO KILLED PUSHKIN?"
Jump Room Films is casting supporting roles for period film "Who Killed Pushkin?" The film is set in 19th-century Russia and is about the life and death of the Russian poet Alexander Pushkin. White or Multiracial talent, aged 18 and older, are wanted to play Pushkin's friends, relatives, mistresses, and contemporaries. Shooting will take place mid-January in NYC with exact dates TBD. Pay is $120–300 per day. Apply here!
"I THINK MY DAD IS A VAMPIRE"
"I Think My Dad is a Vampire" is a 1970s urban period piece about two young boys who move in with their estranged dad, whom they believe is a vampire, and seek the help of an older teenage couple. The short film wants Black male and female talent, aged 16–21, to play the teenage couple, Black or Latina female talent, aged 25–35, and more. Shooting will take palace on dates TBD in late 2020 or early 2021 in Philadelphia. Pay is $50–$100 per day with meals, credit, and a digital copy of the scene for use in actors' reels included. Apply here!
Looking for remote work? Backstage has got you covered! Click here for auditions you can do from home!