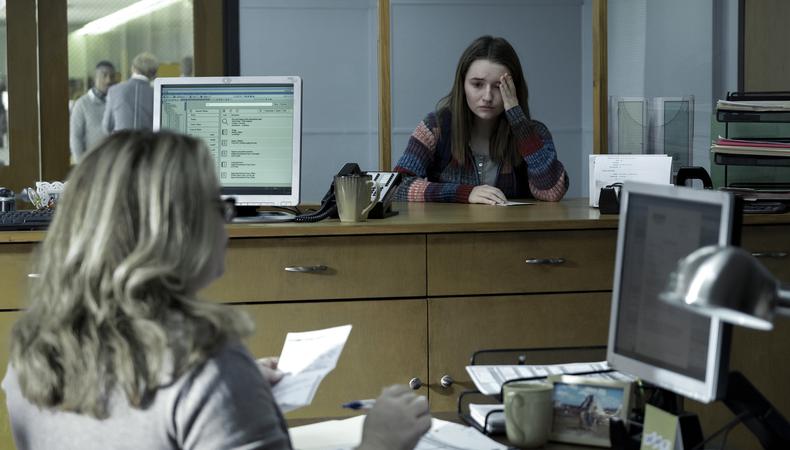 Content warning: this interview contains references to the sexual assault and rape depicted in the Netflix series "Unbelievable."
Nominated for three Emmy awards, Netflix's "Unbelievable" has been widely received as one of the most powerful stories to grace the small screen in the last year. The miniseries, based on a true story, follows a teenager (played by Kaitlyn Dever) who reports a rape, later recants when her report is mishandled by local detectives, and is charged with filing a false report. Two detectives (played by Merritt Wever and Emmy nominee Toni Collette) in police departments states away uncover a string of connected rapes only to discover a link to the first teen's case and proof that she was telling the truth years before. Backstage sat down with three of the show's Emmy-nominated casting directors, Melissa Kostenbauder, Jodi Angstreich, and Kate Caldwell, (who cast the show with Laura Rosenthal) to chat about the casting process, working on a show with heavy content, and how they've recently adapted their audition processes.
What was the search and audition process like for "Unbelievable"?
Melissa Kostenbauder: We were auditioning lots and lots and lots of girls to make sure that we had seen everybody because it is such a difficult role. And we saw tons of great actors, but this role is really specific. We were looking for the "real" girl. There were so many layers to Marie, I mean she had to be childlike but mature and vulnerable and out of control at times. And to tick all of those boxes was really the biggest challenge. We saw tons of great actresses but to get all those boxes ticked was tough. Kaitlyn obviously just nailed it. We were so lucky that she was willing to come in. And for roles like that, that are really difficult, some actresses are willing to read. You sometimes need to see it to make sure that everything that they need from them can be encompassed into their creative vision for the show.
How do you format an audition to get the best snapshot of an actor's ability to handle a role?
Jodi Angstreich: I think you can tell in a short period of time if someone can handle it. That doesn't mean that they're not going to completely break down on set or something, but you can tell. I will say, our waiting rooms were a quieter place for this project than normal. I wonder how it would be auditioning in current days—would it be easier or harder via Zoom in this world? We put them through it a little bit. Not that we did anything in the rooms that was putting them through it, but they had sides that were intense and we had to go there. I do remember working with actors. Specifically one of the challenges was we were only allowed to release the first script. A lot of actors didn't know that she actually was raped, there were people who thought that she was lying. That changes the way the reading. I remember that shocking some actors, and that would throw them a little bit.
How did you factor the original story the show was based on into the casting process?
Kate Caldwell: The ladies were very specific about what they were looking for. They wanted to be as true as they could and, therefore, a lot of even the smaller parts, say the people who worked at the police station, had to represent who really worked there. There were three different police stations in reality. They looked at the stats for those police stations. How many people worked there? What were their ethnic backgrounds? They wanted to make sure that it wasn't so glaringly Hollywood, like you're just trying to put a square peg into a round hole. I think that went all the way up. We cast a wide net and put as much in as we could where it could happen.
Advice from a writer on "Unbelievable".
What has casting looked like for you over the last few months?
JA: I'm on a show that started in the "before times," and we did a couple of weeks on it at the beginning of COVID-19 from home. And then we halted in April. So we were actually on it a little bit later than most people. Then we started up again a little bit earlier than most people too, which was great. We've been on it for about a month. I will say that it's very very hard, I find it very very difficult. We are doing more virtual auditions as opposed to self-tapes. We've been trying all the different formats and so far Zoom is the best, because part of our job is direction. We've found that giving direction after getting a self-tape and having them re-tape, it's just not that efficient. And also maybe we're discounting someone's audition when really they don't have the context.
Where do you like to search for new faces?
MK: We use various casting platforms and then sometimes you just randomly Google. You get on there, you start looking. Very rarely do things turn up for us on Instagram or YouTube or whatever but you look there because it's a resource. The idea is that we're here to look and we're here to find and however we can do that is how we do it. Sometimes you find really interesting people. One of my favorite things to do is keep tabs on new people. When there are festivals, you look through movies and see who's in there. Who's got a great face? Even if they were playing a small part, where did they come from?
Watch the whole interview here: