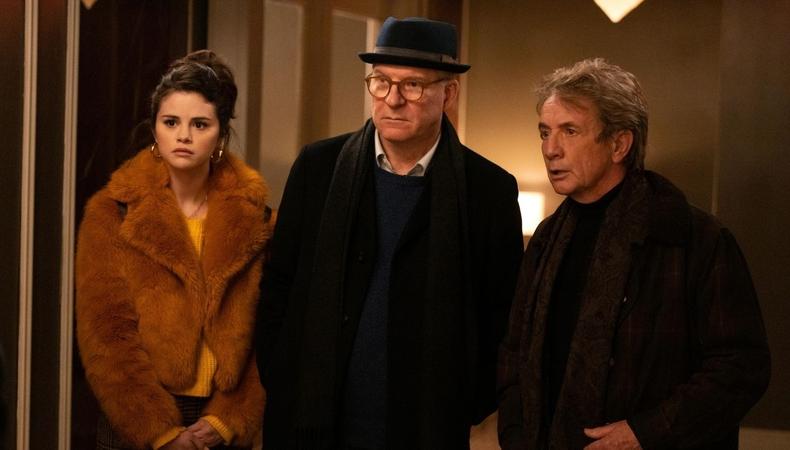 Hey, New York City actors and crew members. Here's the 411 on what's filming big and small in your region. Stay in the loop and check back every week for projects currently in production with Backstage's worldwide What's Filming reporting.
Want to know the filming status of Hulu's hit comedy/detective series? We've got the latest on not just the production of "Only Murders in the Building," but also news around who will be joining the new season. The series, starring Steve Martin, Martin Short, and Selena Gomez, has already gained critics' attention after a successful first season. Therefore, we have no doubt that the second season will also draw attention. Here's everything you need to know about the show's current filming status and location.
"Only Murders in the Building" Season 2 Is Filming Near Upper West Side
The detective team of Martin, Short, and Gomez are back on the case as Season 2 of the hit Hulu whodunit series, "Only Murders in the Building" is now filming in NYC. According to People, production began in December when the series lead (Gomez), was spotted on set. Several outlets, such as W Magazine, have also been reporting on not just the actor's location, but her chic outerwear. Gomez has been flaunting some seriously cozy ensembles—on and off the set. Along with Gomez's fashion statements, production signs have been popping up on the Upper West Side around West 86th Street, where the Belnord apartments stand. For those unfamiliar with the show, The Belnord serves as the Arconia apartment building in the series. Similar production signs have also been posted up to West 91st Street, per by I Love the Upper West Side. It's been confirmed On Location Vacations, that filming will continue on the Upper West Side through at least the end of January.
The comedy, which follows "three strangers who share an obsession with true crime [and] suddenly find themselves caught up in one" first debuted in August 2021. Series regulars in the first season, besides Martin, Short, and Gomez, included Aaron Dominguez, Amy Ryan, Jackie Hoffman, Teddy Coluca, Jayne Houdyshell, and Nathan Lane. As we've previously reported, Cara Delevigne will join the highly anticipated second season as "Alice, a sophisticated art world insider who becomes enmeshed in the mystery." Here's to hoping she will also be sporting some high-fashion winter wear on set.
The show's Season 2 premiere is expected to land on the streamer at some point in 2022. The Telsey Office is the casting team behind the Martin and John Hoffman series.