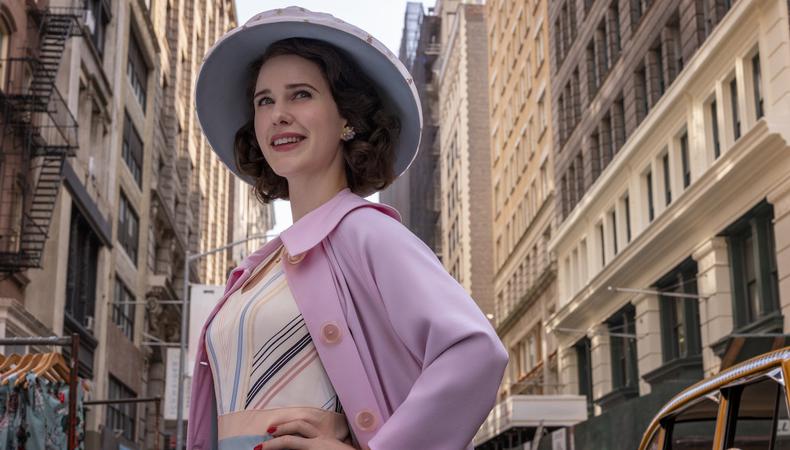 New York has released initial guidelines for the safe reopening of the state's film and television industry, which has been suspended since March when COVID-19 surged in the Empire State, making it a global hotspot for the virus.
While the New York state guidelines offer a path to restarting production, they're not a return to normal. Consistent with the guidebook entertainment unions proposed to California and New York state in early June, show biz is going to look dramatically different. After states like Texas and Arizona felt the consequences of a hands-off approach to virus prevention measures, New York state, along with other northeastern states that were proactive with prevention, are seeing a decline in cases, allowing the states to tip-toe back to business.
According to the guidelines, every day, every on-set worker (from actors to grips) should be screened for symptoms of COVID-19. Every week, every on-set worker should be tested for the virus. Regular temperature checks are encouraged along with contact tracing and distanced symptom surveys, like through a website or app.
Face coverings, distancing by six feet, and keeping sets limited to essential personnel are the mandates of the state. When it comes to tasks that can't abide by a social distance, like make-up and hair, all available mitigation measures must be applied. The guidelines recommend that group transportation is limited, location scouting is done virtually, and workers are isolated on set to specific stations.
Personal protective equipment, PPE, should be provided to all workers by the studio, and everyone should be trained on the proper way to apply and remove masks, gloves, and face shields. Equipment should be disinfected after use, particularly props and costumes, and walkie-talkies should be distributed to keep interactions distanced. Hand sanitizer, the state mandates, should be ubiquitous.
When it comes to auditions, the state recommends that open calls are eliminated in favor of specific appointments, where physical distance is met. SAG-AFTRA, the union for media talent, has already articulated specific measures producers and casting directions should take when considering actors.
Audiences for televised productions like late-night shows are prohibited unless they're paid extras or staff and don't take up more than 25% of the house. Extras should arrive on set camera-ready, to keep interactions limited. The industry adage for the nature of work speed "hurry up and wait" might have just to be: "hurry up!"
Scripted materials should be digitized; if not, paper documents or scripts should not be shared between workers.
As for craft services, gone are the snack tables, buffet-style food lines, or food truck lines. Food should be pre-packaged along with utensils.
The state guidelines, which can be accessed here, mark a step which industry workers have been anxious for since May. According to the most recent study of its kind by New York City Mayor's Office of Media and Entertainment (MOME), 130,000 people make their living from the film and television industry in New York City alone.
Looking for remote work? Backstage has got you covered! Click here for auditions you can do from home!