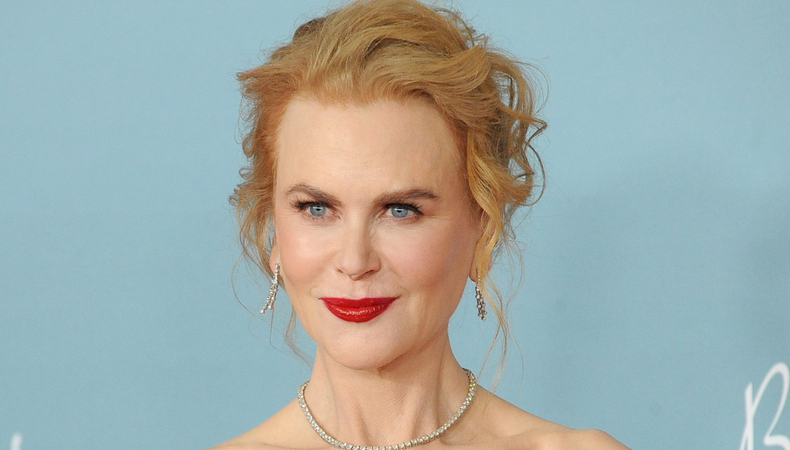 In the Envelope: The Actor's Podcast features in-depth conversations with today's most noteworthy actors and creators. Join host and awards editor Jack Smart for this guide to living the creative life from those who are doing it every day. This episode is brought to you by Amazon Studios' "Being the Ricardos."
Nicole Kidman's advice for her fellow artists is simple: "Just go for it," she says. "Jump in. Try it." But as the actor and producer reveals during her In the Envelope interview, the philosophy underlying that guidance has to do with staying in touch with what she calls a "young mind." From losing herself in books as a child to understanding the sacrifices required of hardworking artists as an adult, Kidman reveals the lessons she's learned from her meteoric rise to becoming an Emmy, BAFTA, SAG, and Oscar winner: "Don't let that older experience of life take that away. That would be the thing that I carry. And I have no idea why! I still get the goosebumps; I get the adrenaline; I get the nervousness; I get the elation; I get the waiting for the call.
"That is still such a huge part of who I am," she adds. "I have never lost that thing where you go, 'Oh, my gosh…I got the role!' That never wanes. I think when it does, I will move out of this career path."
Kidman experiences that swing between nervousness and elation that's all too familiar to working actors when she's getting ready for projects. From her Hollywood breakouts in "Dead Calm" and "Days of Thunder" to modern classics like "Moulin Rouge!" and "Eyes Wide Shut," she's always finding new ways to push her limits. That's especially apparent in the work she's done with her production company, Blossom Films, on projects like "Big Little Lies," "The Undoing," and "Nine Perfect Strangers." But no role has challenged her quite like her latest: Lucille Ball in Aaron Sorkin's Amazon Studios biopic "Being the Ricardos."
"There are two roles: Lucy Ricardo and Lucille Ball. And the differences in tone of the voice, the differences in the mannerisms—one is a performance, and one is a real woman," she explains. But even the film's recreation of classic "I Love Lucy" scenes incorporated "a whole inner life," says Kidman. "It's not mimicking her. It's actually going into her—being Lucy Ricardo. Yeah, I could do the movements like choreography. But where's the life? Because her eyes sparkle—there's a reason that's going on in there. It's not robotic. It's very alive."
Listen to Kidman's interview in full wherever you tune into podcasts. And for 28th Screen Actors Guild Awards voters, check out our guides to this year's film and television nominees ahead of the Feb. 27 ceremony.