An "accident." With no sense of modesty or self-deprecation, Javier Bardem says it's the word he'd use to describe his career. For the Spanish actor, accidents—lucky and happy, random and welcome—are the only way he can make sense of his enviable three decades in the profession. But they only tell half the story.
In 2008, Bardem—whose credits include big-budget Hollywood spectacles and art-house Spanish-language dramas alike—became the first Spanish actor to win an Academy Award. Through it all, he has viewed his chosen path as a performer with reverence, which perhaps explains the wide-ranging roles and longevity that have characterized his career so far.
Bardem continues to blaze a trail that's unlike any other, whether in his native Spain or in Hollywood. In 2021 alone, he played a supporting role in Denis Villeneuve's "Dune"; earned a record-breaking 10th Goya nomination for best lead actor for his work in "The Good Boss" (which is also Spain's best international feature Oscar submission); and offered a thrilling take on Dezi Arnaz in Aaron Sorkin's "Being the Ricardos."
In Sorkin's follow-up to last year's "The Trial of the Chicago 7," the writer-director best known for hallway walk-and-talks has crafted a character study of history's most famous sitcom couple. "Being the Ricardos" focuses on a particularly tense (if fictionalized) week of shooting "I Love Lucy." Arnaz and his wife, co-star, and business partner Lucille Ball (a pencil thin–eyebrowed Nicole Kidman) grapple with tabloid headlines about cheating, hushed accusations of communism, and a pregnancy that may derail production on their hit show. As actors playing actors who know the strategic value of performing not just for the camera but for each other, Bardem and Kidman have a ball bringing this iconic pair to life in all their vexing contradictions.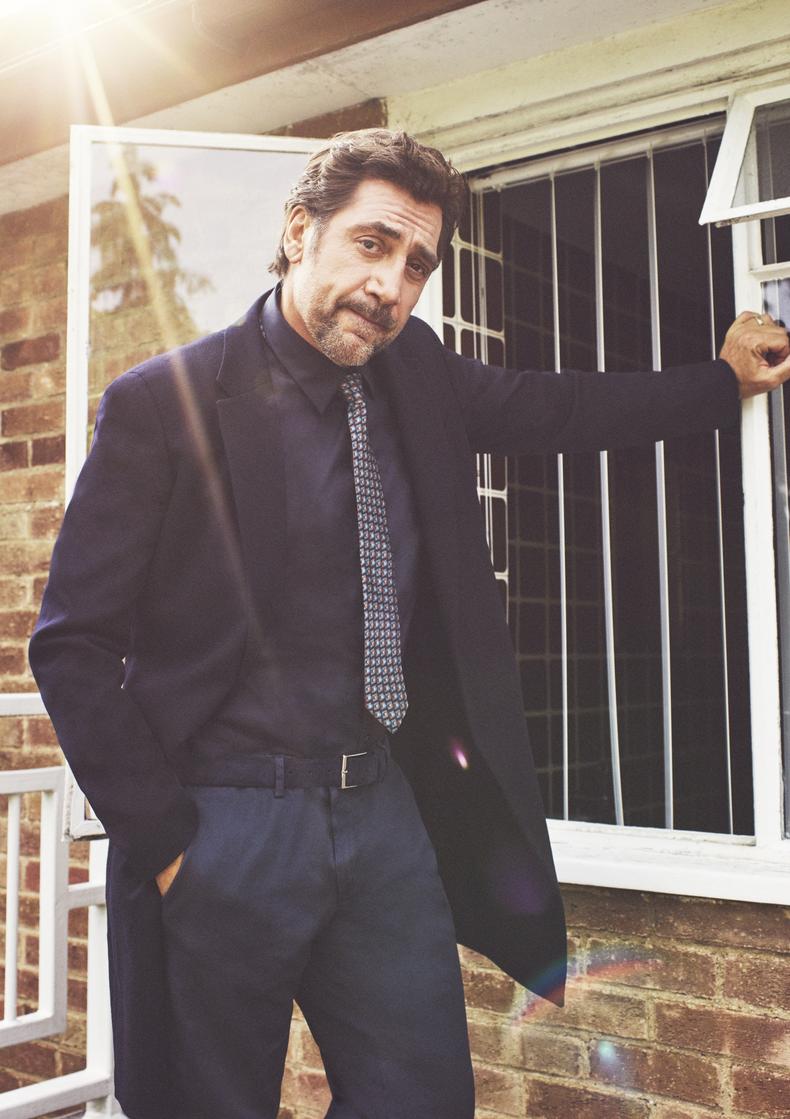 For all his talk about accidents, Bardem admits that even without a personal connection to the classic sitcom, Arnaz was a role he'd been interested in since he first heard whispers of Sorkin's project.
"I was really drawn to Desi's magnetism, to his force of nature, to his comedy rhythm, to his talent and his skills as a comedian, as a producer, as a husband," Bardem says. "And most of all, as a foreigner trying to respect his place and make others respect his place in a country where being a foreigner was a bit like being an alien from outer space, especially when you were married to an American icon. I was just absolutely blown away by him."
"An accent implies a lot of things that you have to be aware of. The job of an actor is to really get close to that and become a vessel for sensations, not ideas or plans or technicalities—sensations."
That pushed him deep into watching "I Love Lucy" reruns and into the kind of research he knew would be necessary if he were to get the part. That was many years (and to hear him tell it, several actors who'd been in talks for the role) ago. By the time Sorkin offered him the part—two months before production began, while the actor was shooting the upcoming live-action adaption of "The Little Mermaid"—Bardem was flustered but well-equipped to sign on.
"Once I got the job, I was like, OK, now all you have learned, that you have studied to play the role, now you have to put it into practice. And that's where fear takes over," he says. "But the homework was there. You have to do a lot of homework to be free on the set, and I had been doing it for many years."
Like most performers, Bardem vividly remembers the moment when he first knew he wanted to become an actor. Implausible as it sounds, it happened at the age of 5 when he was at the zoo. There, his father bought him a safari hat to go along with a tiny knife, two props that young Bardem made use of in the sandbox. "I remember feeling like I was in the middle of the jungle surrounded by animals, and I was trying to make this hole—I don't remember why. And I felt I had this sensation that I was kind of detached from my own body, like I was seeing myself from the outside and enjoying it so much."
The actor's anecdote is unique for what it lacks: an audience. He didn't understand performance as something you do for others so much as something you do for yourself. And perhaps more to the point, it is something that allows you to be both inside and outside of yourself. It's a sophisticated approach to acting. He wasn't pushing for laughter or recognition; the young boy play-acting as an explorer was just content thinking of himself as someone else somewhere far away.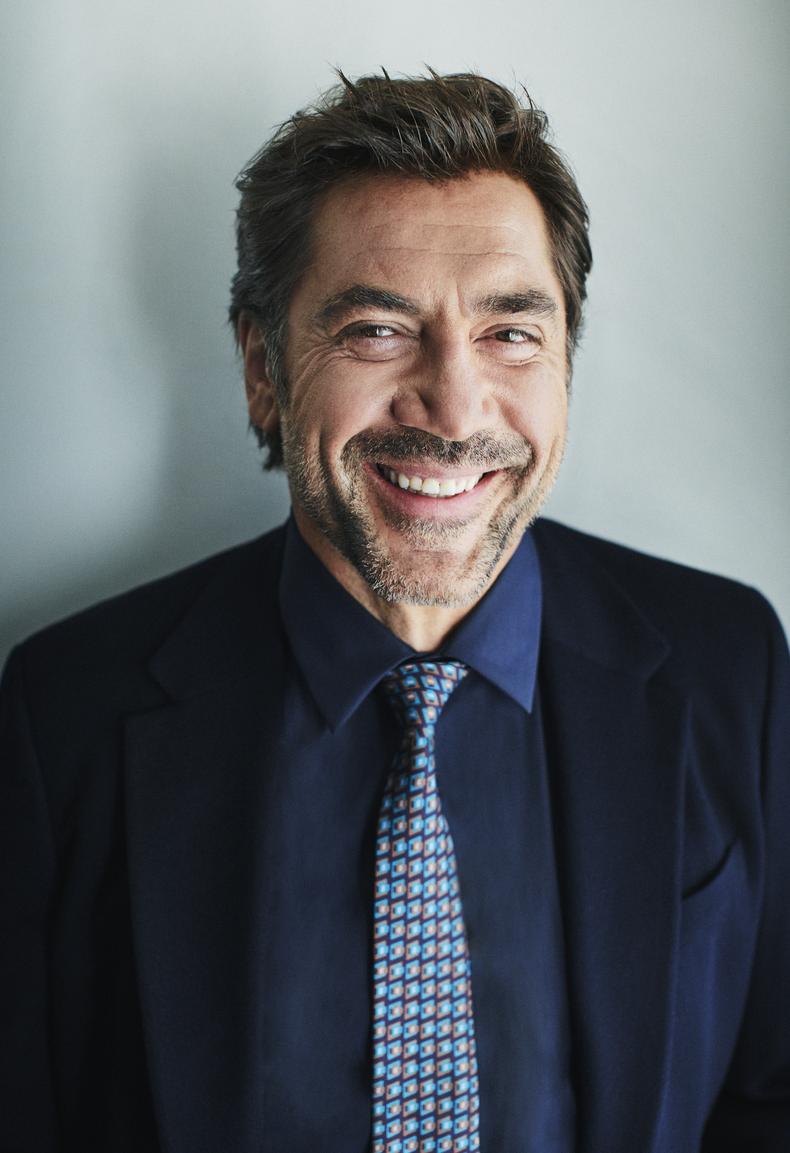 "At that moment, something opened inside of me saying, 'OK, this can be fun'—not only doing it, but being aware of it, being aware of the process of creating it."
Years later, that appreciation for the fun at the heart of acting found him taking any background roles he could find in Spanish films. He relished the chance to just be on set and soak up the experience. It was during those endless days, often playing a fly-on-the-wall character, when Bardem keyed into a deep appreciation of human psychology and the craft.
"I understand the world through behavior—through the eyes of watching how people act," he explains. "If people are passive or active, if people are going through an emotion and they express it, or if they are constrained in their own fear."
"I understand the world through behavior, through the eyes of watching how people act—if people are passive or active, if people are going through an emotion and they express it, or if they are constrained in their own fear."
Such a philosophy no doubt has to do with the fact that his family is full of performers and filmmakers. His grandparents were in films from the 1940s through the 1960s. His mother, a famed theater actor, is herself a Goya Award winner, while his uncle holds the distinction of having directed the very first Spanish film to earn an Oscar nomination in what was then the best foreign language film category. It was 50 years before Bardem would grace that same stage to accept the statuette for his work in "No Country for Old Men." His family was as artistic as they come. And so, when Bardem first broached the thought of becoming a professional actor with his mother, her advice had less to do with the viability of his career choice and more to do with the conviction necessary to make his dreams a reality.
"She said, 'If you want to do this, the only thing that I will tell you is you have to really be respectful to the craft and to everybody who works in this craft, because it is sacred. It has given us a way of life, a way of being. It's not only a job; it's something that you have to be very respectful to for what it represents and for what it can become for others.' "
That advice has stuck with Bardem to this day. His career isn't made up of jobs fulfilled, but rather an accumulation of experiences—ones that have, over time, graced him with success and accolades he never deliberately sought. For example, the only reason he booked a role in Bigas Luna's 1990 film "Las Edades de Lulú (The Ages of Lulu)"—which also starred his mother—was because he accompanied his sister to an audition. While Bardem was sitting in the hallway, the casting director approached him and asked him to read for a small role. When he got it—a bit part with 10 lines of dialogue—he prepared as if he were the lead. That overpreparation, and Bardem's now well-known magnetism when he's on camera, clearly impressed Luna. When shooting wrapped, he told Bardem he'd be working on a project the following year—one he wanted the actor to star in. The film would change Bardem's life forever.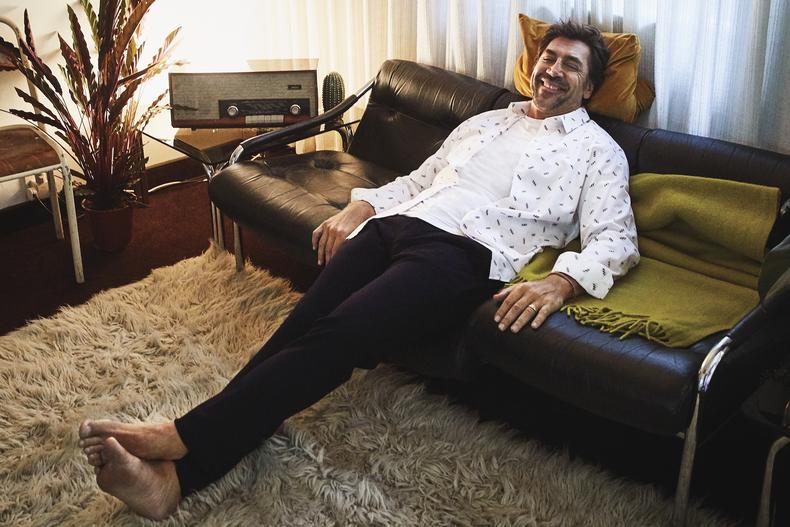 The years and fame that followed the 1992 release of "Jamón, Jamón"—which co-starred Bardem's now-wife, Penélope Cruz—were rather overwhelming. In short order, the actor was working with some of the most renowned names in Spanish cinema and earning accolades for every new project he shot. It all made the young Spaniard one of the brightest actors his country had ever produced. Hollywood was bound to be next. But even though Bardem had seen the likes of Pedro Almodóvar and Antonio Banderas making inroads in the U.S. throughout the 1990s, crossing over was never something he had dreamed of.
"It never occurred to me that I would ever be able to do such a thing," he confesses.
Enter Julian Schnabel's "Before Night Falls." The 2000 film was yet another turning point—one Bardem initially approached as a rehearsal for future English-language fare. Studiously working on pronunciation and vocabulary, the actor lost himself in the part of Reinaldo Arenas, doing it more for himself than for any intended audience. "I really gave everything I had to it," he says. "But I thought it was not going to be seen by anyone!"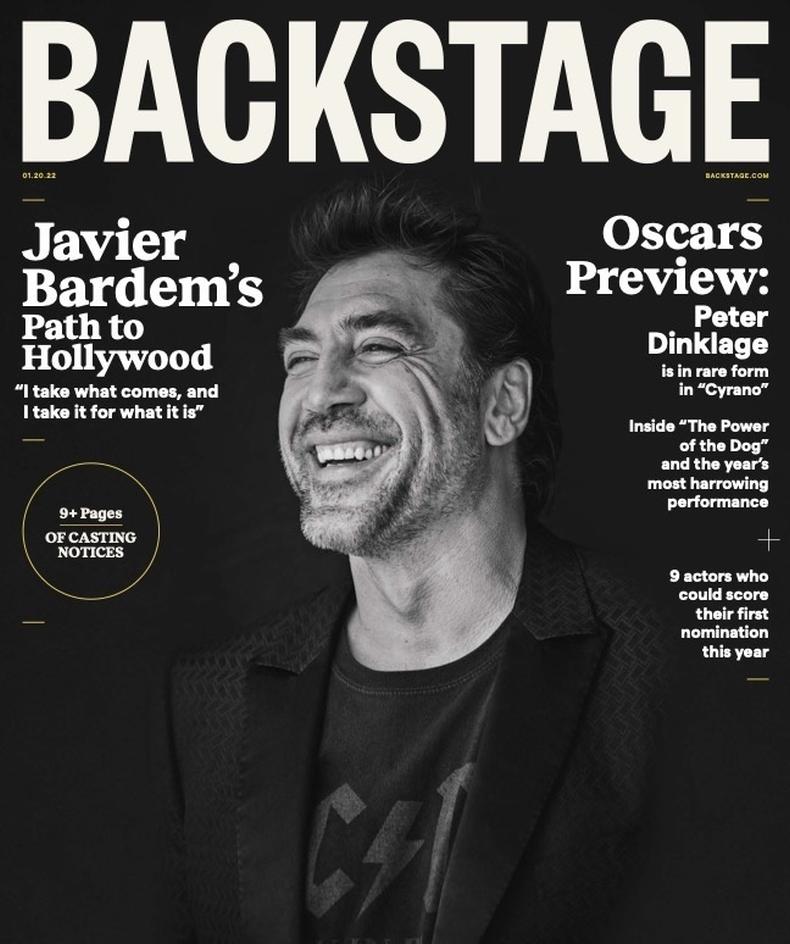 At the time, his apprehension was perhaps warranted; the film, helmed by a visual artist–turned-filmmaker and based on Arenas' autobiography about his life as a gay writer in post-revolution Cuba, didn't really sell itself as a project destined for glory. Yet, with ecstatic reviews out of the Venice International Film Festival, where Bardem won the Coppa Volpi for best actor (and followed it up with a lead actor Oscar nomination), it was clear this modest biopic was connecting with just the right people.
Two decades later, Bardem finds himself yet again playing a Cuban icon, though a decidedly different one. Like Arenas, Arnaz required him to find a way into a character whose physicality and distinctive cadence was going to be top-of-mind for everyone watching. This required tapping into all the homework he'd done for years and then letting it all go.
That, he says, is the fun—and difficult—part. For Bardem, nailing an accent, for instance, is about more than hitting the right sounds. He describes it as a puzzle that goes beyond being able to pronounce this word or that. It's about capturing the energy of the role at hand—less a character prop than a deep-seated way of understanding their way of moving through the world.
"It is true that an accent comes with a culture and with a way of being educated, with a way of being taught many aspects of life through that prism of seeing the world, which is different in so many different countries," he says. "An accent implies a lot of things that you have to be aware of. The job of an actor is to really get close to that and become a vessel for sensations, not ideas or plans or technicalities—sensations. Sensations that get you closer to what that accent, what that culture, represents."
Even knowing that his portrayal of Arnaz is bound to be dissected by those who have cherished the "I Love Lucy" star for decades, Bardem remains characteristically self-assured. Over the years, he's tried to be gentler with himself, coming to understand that the process—not the reviews, the awards, or the press—is what needs to drive him. As he takes stock of his career, he explains why he prefers to think of it as a wayward journey.
"Accidents are what have been happening constantly. I was there, and I was offered something that was a gift. It was a present. It was a challenge. But also, it was a huge opportunity—from 'Before Night Falls' to 'Jamón, Jamón' to 'Being the Ricardos,' " he reflects. "And that's the thing that makes me realize how lucky and how grateful I am for this. So how do I navigate that? I don't think about it. I take what comes, and I take it for what it is—unconditionally."
This story originally appeared in the Jan. 20 issue of Backstage Magazine. Subscribe here.
Looking for remote work? Backstage has got you covered! Click here for auditions you can do from home!
Photographed by Simon Emmett /Trunkarchive.com