It's early June in Manhattan, and Niecy Nash is perched on a couch in a Midtown photo studio, swapping her stilettos for flats. The actor has been up since 5 a.m. preparing for a press day in promotion of "Claws" Season 3, the campy TNT delight on which she serves as leading lady. Nash's energy is usually crackling, but the long hours are wearing on her this afternoon. She stifles a yawn.
"People who are not in the business believe that everything you do is charming," she says. "Nobody is seeing you get up at 4 o'clock in the morning because you have to be in the chair at 4:45 after your baby was sick all night. And you've got to squeeze into wardrobe—'Man, I fit in this when we first got here, but it doesn't fit now, so what do we do about that?'—or 'Oh, my god, this girl on set won't stop crying; let me go pray with her,' when I need to be here learning my own words. There's the part of it that you don't see. They only think it's glamorous and shiny, and that's not the case.... Just because you're doing what you love to do and have on three pairs of eyelashes doesn't mean you can't get tired."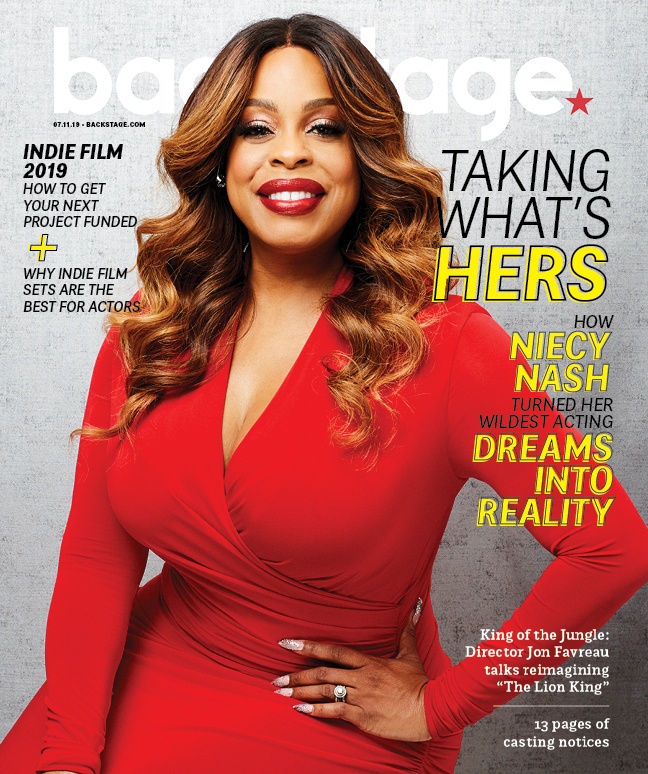 Nash's observation doesn't feel like a complaint—fans know how hard she's fought to get to this point. It's instead a matter-of-fact account of the realities of being an in-demand working actor, a title that fits Nash to a T. This summer alone, she returns as the magnetic Desna Simms on "Claws" and gives a gut-wrenching performance on Ava DuVernay's Netflix miniseries "When They See Us." But Nash's onscreen work has long stood out as some of the best supporting turns on television, from her breakout on Comedy Central's "Reno 911!" to HBO's "Getting On," which earned her two Emmy nominations.
Offscreen, Nash is one of those actors who naturally has a presence no matter the room she's in. Her eyes are big and expressive—and, today, lashed to the nines. Her smile is wide and she laughs loudly and confidently. She's bold and unapologetic; early in her career, she flat-out asked a casting director in the audition room, "Did you pick me?," and waited in the room for an answer. (It was yes.) To audition for the role of a fortune teller on "That's So Raven," she dressed in a flowing caftan and headwrap so high it grazed the roof of her car. (She got that part, too.) When money was tight and her husband at the time gave her an ultimatum, she told him she'd have an acting gig in nine months; she landed three roles in under eight months and hasn't stopped working since. "By the string of my weave, I slipped on in there," she jokes.
Despite actors constantly being reminded of the explicit and implicit rules of the industry—don't dress in character for an audition; wait for feedback; sit back and be patient in your pursuits—Nash serves as a shining example of what a career can look like when rewriting the rules is done with finesse, grace, and gratitude. Which is why it comes as little surprise that today, Nash is still making revisions to the Hollywood playbook.
After being cast in nearly 80 projects, Nash has gone from supporting and recurring parts on everything from "The Bernie Mac Show" to Ryan Murphy's "Scream Queens" to hosting the Emmy-winning home makeover show "Clean House" and finally to leading a critically acclaimed crime dramedy. All in all, Nash has successfully wormed her way out of the comedic pigeonhole Hollywood had assigned her.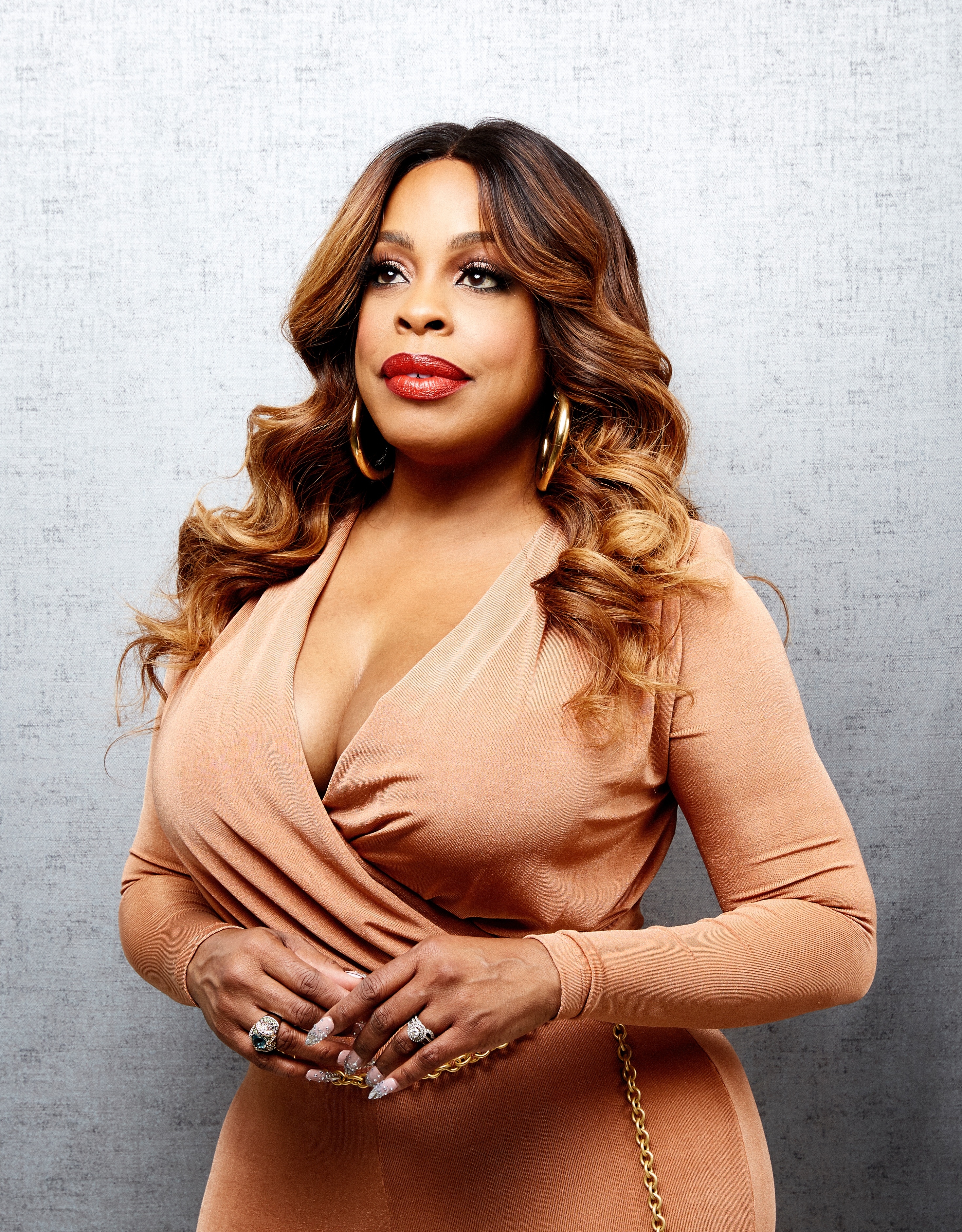 She'd wanted to be a dramatic actor since the age of 5, when she first saw Lola Falana onscreen. "I would watch TV and I would memorize lines, and then I would go stand in front of the mirror and say them over and over in different ways to find different spaces in my being that it could resonate," she recalls. She always knew she could play heftier parts, but it took a mix of paying it forward in a competitive business (she often calls up other actors she thinks could fit in roles she reads for, and they return the favor), advocating for herself in the room, and passing on characters that no longer served her vision to get here.
"Once they found out I was funny, it was like, 'You're just that,' " she says of how she got her start in comedy despite her dreams of drama. "But because I wanted to work, that part of my gift opened the door first. I rode the wave of that for quite a long time before it finally manifested into what I saw in my head at the beginning."
READ: How to Become a TV Actor
It took getting cast on "Getting On" for the industry to finally catch up to what Nash had been saying all along. After her run on the improv-driven "Reno 911!," Nash initially auditioned for a different role on the beloved HBO medical series. But nurse Didi Ortley spoke to her so clearly that she asked to audition for the role after her assigned read. On the original BBC version of the show, Didi was played by an older white woman, and casting director Lisa Soltau didn't see Nash as the right fit. But she spoke so passionately about the role that they let her read. She was able to take a character like Didi, step into her shoes, and make you wonder how it could be done any other way. "It's finding things that exist in how people speak and their behavior that most actors don't walk into an audition and do," she says. Soltau ended up casting Nash in her first major foray into drama.
To play fierce mama bear Desna on "Claws," Nash once again had to fight for what she felt was right for the character, talking with the creative team until she looked and felt like the woman she had in her mind when reading the script. The series follows a motley crew of nail artisans (Nash, Jenn Lyon, Carrie Preston, Judy Reyes, and Karrueche Tran) who moonlight as money launderers for various mafias—and now, on Season 3, a casino.
It's an over-the-top romp through the greasy backwoods of Palmetto, Florida, where the outfits are as sexy as they are bedazzled, and it all somehow works. A character strutting in the sweltering sun wearing 4-inch stilettos and one belt for each inch feels strangely suitable. Narratives shift from heist thriller to feminist sexual empowerment to workplace sitcom before scheduling time for a literal dance number. "Claws" excels at luring you in with its entertaining-as-hell dedication to the neon-and-gold-tinted Florida life, then keeping you in its clutches with an earnest portrayal of five women holding each other down, getting their kicks, and trying to stay alive in the process. Plus, the tonal range gives Nash the space to deliver the wry one-liners that hint at her weapons-grade comedic timing while keeping her at the core of a high-stakes drama.
When it comes to tapping into any of her characters, Nash approaches them from the outside in, a carryover from her theater studies in college. "If I cannot see a character visually, I can't even begin to get into it all," she says. "That part has to make sense. I'm such a visual person. It's like that hair and makeup test, trying to figure out that look and find it, is my process. I have to know what she looks like before I know what is given."
LISTEN: Niecy Nash on Backstage's podcast "In the Envelope"
Recently, she had the opportunity to bring that clear sense of world-building behind the camera: "Claws" Season 3 marks Nash's directorial debut, with Episode 305. To lead the charge, she watched other directors "like a hawk," including Cheryl Dunye ("Queen Sugar," "Dear White People"), Victoria Mahoney (second unit director for "Star Wars: The Rise of Skywalker"), and DuVernay, who first saw Nash on "Getting On" and then cast her in the 2014 Martin Luther King Jr. biopic "Selma."
When asked how she feels about sitting in the director's chair, Nash brightens. "I like telling people what to do," she says with a laugh. "I'm good at it! I'm good at being the boss on camera and off…. My directorial style is to direct in private but praise in public. If I had to give you a note, I would give it to you. I would not yell from the monitor, 'Can you cry a little more? Be a little more emotional?' I will come talk to you in your ear and to the side. When you turn in something I like, that's when I start yelling: 'Beautiful! Yes!' "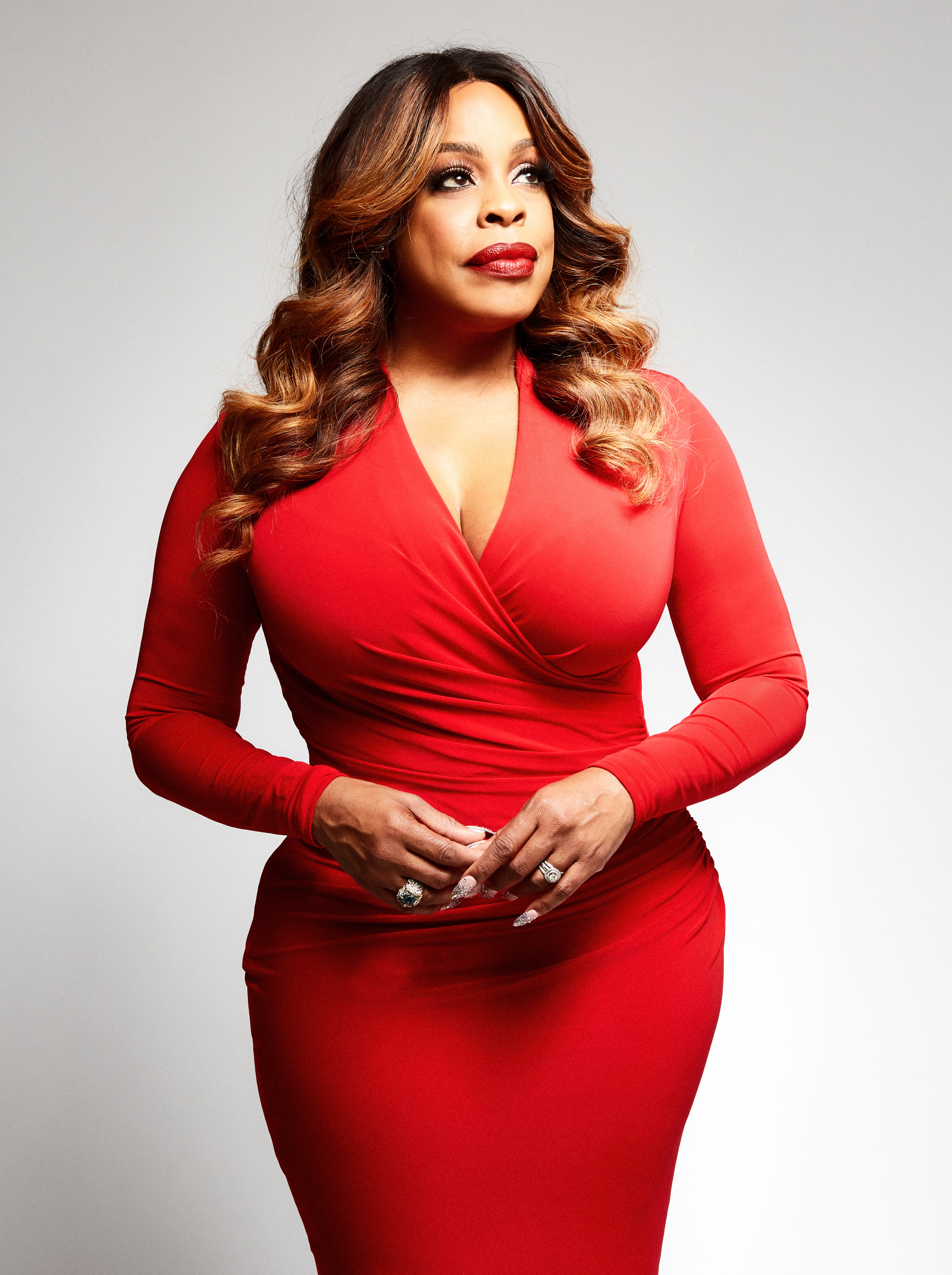 In addition to providing Nash with directorial guidance, DuVernay also expanded the actor's dramatic repertoire with a meaty role on her Emmy contender "When They See Us." The miniseries follows the story of the five black and Latino boys now known as the Central Park Five, who in 1989 were wrongfully accused and convicted of raping and assaulting a white woman running in Central Park. It's the first time the story has been told from the boys' perspective, a weighty, distressing, and absolutely stunning feat from DuVernay and her cast. Nash plays Delores, the mother of Korey Wise (Jharrel Jerome, "Moonlight"), the only boy who was tried at the time as an adult.
"Thinking about this part [Delores Wise], I immediately wanted it to go to Niecy because I felt like you're getting to know her personally. I know the depth of her own personal history, her experience," DuVernay tells Backstage, hinting at the tragic murder of Nash's brother in the early 1990s. "I know 'Claws' and how hard she works. She's made that show. It's a kick-ass show. She's a really fantastic actor, and I hadn't seen her do anything completely dramatic. Her part in 'Selma' is even a little sassy, so I was excited about this for her."
DuVernay remembers feeling proud of the actor's work beyond being her director. "She's my friend," DuVernay adds. "I was just like, 'Girl, you done it. You're doing it!' I'm excited for people to see her in a new way. Especially in Part 4 [of 'When They See Us'].... She explodes."
To play Delores, Nash leaned on the endless source material DuVernay provided and once again tapped into physicality to inform her performance. She did much of her own hair, which over the course of the series goes from up in hairpins and a headscarf, surrounded by wafting cigarette smoke, to a prim and proper style suitable for Sunday church, a symbol of the newly born God-fearing woman we see. It's a complete transformation that, combined with heartbreaking scenes with her incarcerated son, paints a picture of hope in the face of atrocity.
When asked what it was like to explore the purely dramatic side of her talents, Nash becomes reflective: "There's a stillness that you have in drama that doesn't necessarily live in comedy, because comedy is a broader stroke," she says. "It's a dialing down from that to a very grounded place, regardless of the words. It's a place you kind of have to live in. I don't know if I even live in that place when I'm not on camera. I'm extra, so everything is extra. But I like it like that."
It's that little something extra—what she calls "a little sauce for the ribs, the extra part that no one else is going to come in and do"—that's given Nash the freedom to go after what she wants on her own terms. And now that she's fully stepped into her dramatic space, how does she keep herself grounded? "Girl, prayer and tequila!"
Additional reporting by Benjamin Lindsay.
This story originally appeared in the July 11 issue of Backstage Magazine. Subscribe here.
Photographed by Stephanie Diani on June 6 in NYC.