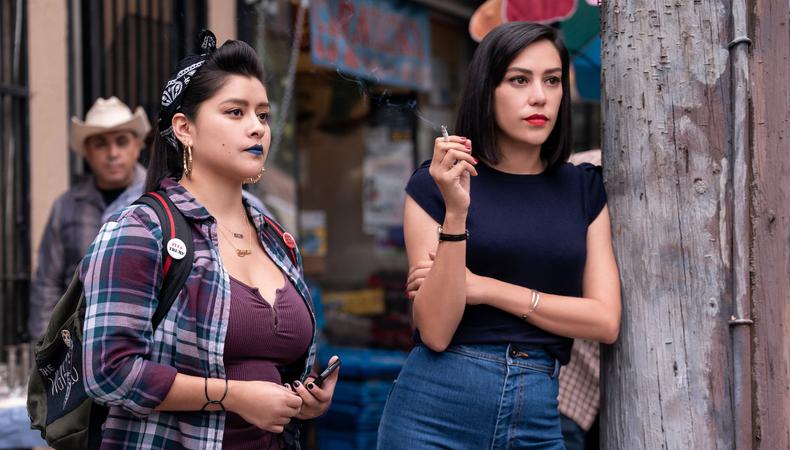 Audiences want more diversity in their entertainment, according to a study from Starz and the UCLA's Center for Scholars & Storytellers. A new study, "Give The People What They Want: US Audiences and Their Appetite for Multicultural Media Content," has found that audience members from underrepresented backgrounds want to see more and better representations of themselves on screen. Meanwhile, men and white individuals also wanted more diversity because it helps them develop empathy for people different from themselves.
According to Dr. Yalda T. Uhls, founder of the UCLA Center for Scholars & Storytellers, in the introduction to the report: "Research finds that stories can inspire, change behavior in positive and negative ways, shape perceptions of social norms, and lift up marginalized groups. In today's world, we are bombarded with images. These inform our attitudes and behaviors not only towards others, but also ourselves."
Most of Starz's most popular series, including "Power," "Power Book II: Ghost," "P-Valley," "Vida," "Survivor's Remorse," and more, are led by BIPOC cast and creatives.
The study sampled 1,051 adults across the country. The respondents said that diversity of cast and diversity of creators were two of the top six factors they take into account when deciding what content to consume (storyline and critical reviews were the top two factors). In addition, 60.4% of respondents said that diversity behind the camera was important to them.
Women and BIPOC populations felt that authentic representation of them is lacking. Only 38.5% of women reported feeling well-represented on-screen, compared to 59.7% of men. And only 35.7% of BIPOC respondents felt well-represented, compared to 57.2% of white respondents. And 49.3% of respondents who identified as LGBTQ+ felt well-represented. A majority of respondents (63.7%) also said quality representation was more important than quantity. One respondent said, "Hire diverse production teams and writers. Stop using POC/non-straight characters as props."
A majority of respondents, 56.9% also said that seeing identities represented that were unlike their own made them more empathetic to that group. One respondent said, "Show different things with different people in everyday situations…real life with real situations. We need to learn to all get along and love each other the way we are."
The study was commissioned by Starz. "For years, Starz has been focused on delivering premium content that amplifies narratives by, about and for women and underrepresented audiences and the results of this study confirm we are delivering exactly what consumers are looking for across the TV and media landscape," said Starz President and CEO Jeffrey Hirsch, in a statement. "We will remain deeply committed to our existing mandate and will continue to improve our industry leading representation on screen, behind the camera and throughout our organization."
The study is part of STARZ's #TaketheLead initiative, which will include studies and monthly public panels, to talk about the importance of diversity on-screen and off. The full "Give the People What They Want" report can be read here.