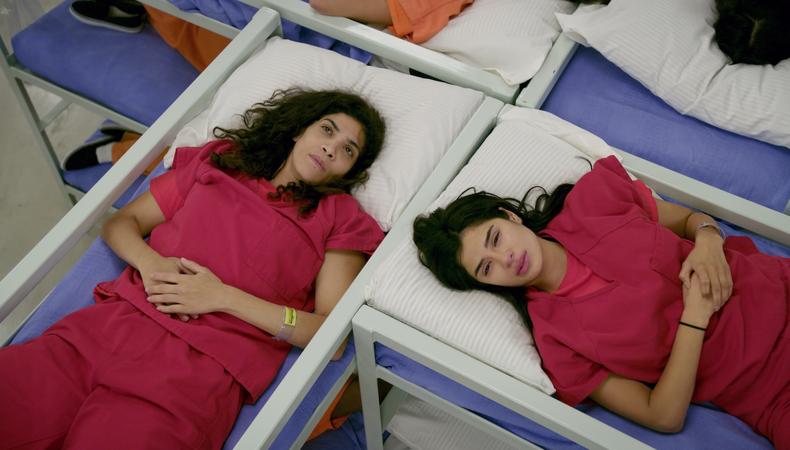 The following Career Dispatch essay was written by actor Laura Gómez, who recently wrapped the final season of Netflix's "Orange Is the New Black."
I've lost count of the number of auditions I've had at this point. And still, when I don't book the role, there's a judgmental voice in my head whispering, "Maybe you're just not that good at your craft, after all." One would think after years of stable work, those punishing voices would quiet down, but truth be told, I have to actively turn them off.
I was nine years old when I started theater classes and had a small role in a school play that made my heart feel full. That day remains one of the most memorable moments of my childhood, which at the age of 10 led me to write a play, charging 50 cents to neighbors attending the presentation.
I later fell in love with cinema, thinking maybe someday I could become a professional actor myself. However, as a teenager living in the Dominican Republic, I needed patience, strategy, and a bit of faith. It's funny how these days after ending a seven-year run in a successful television show, I feel I'm exactly in that space again, where I have to let things sink in, and I have to just wait—a practice I haven't yet mastered. So I'm now finding myself a community and starting to put my creative energy elsewhere; it truly helps dissipate the anxiety created by uncertainty, same as it did years ago in my country when in spite of the limitations at the time, I did my best to do things that would keep my dream alive.
READ: How to Audition for Netflix
In 2001, I moved to New York City to pursue my acting dreams. So many thoughts come to mind as I track my journey back to that naïve 21-year-old girl. That first year was extremely hard, and the drive to make it through came from pure passion. But after many obstacles, I found my way around by focusing on my acting training and getting all sorts of odd jobs. I later (finally) found work as a freelance translator, a job that gave me enough flexibility to attend casting calls.
Back then, auditions were found in a printed version of Backstage magazine, and without an Equity card, my journey began through small projects in black box theaters that only my friends and family would pay to see. The irony is I feel as much love for those days as I do for today, remembering my younger self paving the way, blissfully happy with just five people in the audience in the weirdest plays ever. Acting became an intense vocation that prevented me from throwing in the towel up until "Orange Is the New Black" came along.
READ: The Secret to Building an Acting Career as a Foreigner
I auditioned for the role of Blanca Flores on a show created for Netflix by a woman that featured a diverse cast; it would reinvent television as we'd known it. The series became an internationally acclaimed title, and on its seventh and final season, a whole storyline about immigration was very much centered around Blanca herself. It was a tremendous experience.
And yet, after seven seasons on such an iconic show, I still figure that this artistic expression I so love is a difficult career path to follow. Sanford Meisner said that it takes 20 years to become a good actor, and today, I believe it requires the same endurance needed by a boxer in the ring. It takes strength to deeply explore the human condition and soul while transmitting those emotions to a demanding audience.
I've learned that to keep going, one must be aware of the business but always focus on the craft. And practice self-care while developing different muscles, such as writing, directing, producing, or whatever the hell it takes. I'm still working on it—20 years later…and then some!
What advice would you tell YOUR younger self? Get more Career Dispatches right here!