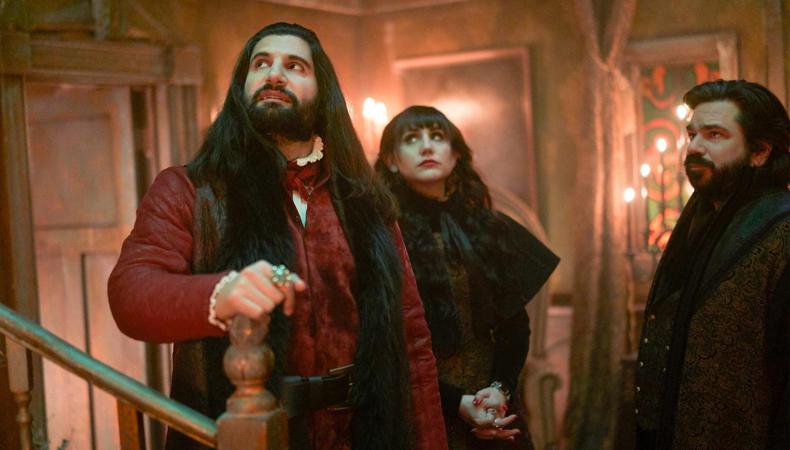 The following Backstage Live was compiled in part by Backstage readers just like you! Follow us on Twitter (@Backstage) and Instagram (@backstagecast) to stay in the loop on upcoming interviews and to submit questions live on camera.
Paul Simms and Stefani Robinson are two of the creative heads behind the Emmy-nominated mockumentary comedy horror series "What We Do in the Shadows." The FX series' second season has garnered praise for its writing and utterly unique concept from creator Jemaine Clement. Based on the 2014 feature film of the same name from Clement and "Jojo Rabbit" Oscar winner Taika Waititi, the series documents the exploits of four vampire roommates in modern Staten Island. Showrunner Simms and executive producer and writer Robinson, both individual 2020 Emmy nominees (Robinson's recognition again establishes her as the first Black woman to be recognized for multiple nominations for her nods in outstanding comedy and individual writing, per Deadline), sat down with Backstage to chat about writing the half-hour, the casting process, and how they maintain the series' documentary style.
How did you hear the Emmy nominations news?
Stefani Robinson: I was sleeping. This was just one of these years where I was not thinking about Emmy nominations at all. It was on my radar in a way that it was buried in the back recesses of my mind, but I was sleeping in and had not realized it was the day they were supposed to be announced. My brother was staying with me and he starts banging on the door, comes in with the phone, it's my dad on the phone, wakes me up and I thought something terrible had happened. It was awful, I was like, "What's going on, why's he calling?" And my brother's like, "I don't know, he just really wants to talk to you." And I'm like, "Oh my God," I thought someone collapsed, the dog is dead, something like that. But my dad was on the phone and he's like, "Congrats! You guys were nominated for a ton of Emmys. Eight."
Have you started working on Season 3?
Paul Simms: We've been productive all through the pandemic. When quarantine started, we were just really starting to edit Season 2 and so we had to figure out how to do all our editing, which we usually do a lot of editing, sound mixing, color correction. It's a lot of people usually gathering in person. So we sort of figured out how to do it all remotely. And at the same time, we started writing Season 3, which we did via Zoom. The scripts were starting to come in and we got a really great season planned, but Zoom is an awful way to work, at least as far as a writers' room goes. You want to be in there and talking and laughing at each other's jokes, and Zoom just slows everything down, so that definitely made things harder. But then again, I have to say on a social level, we're all so isolated, it was great to see everyone every day.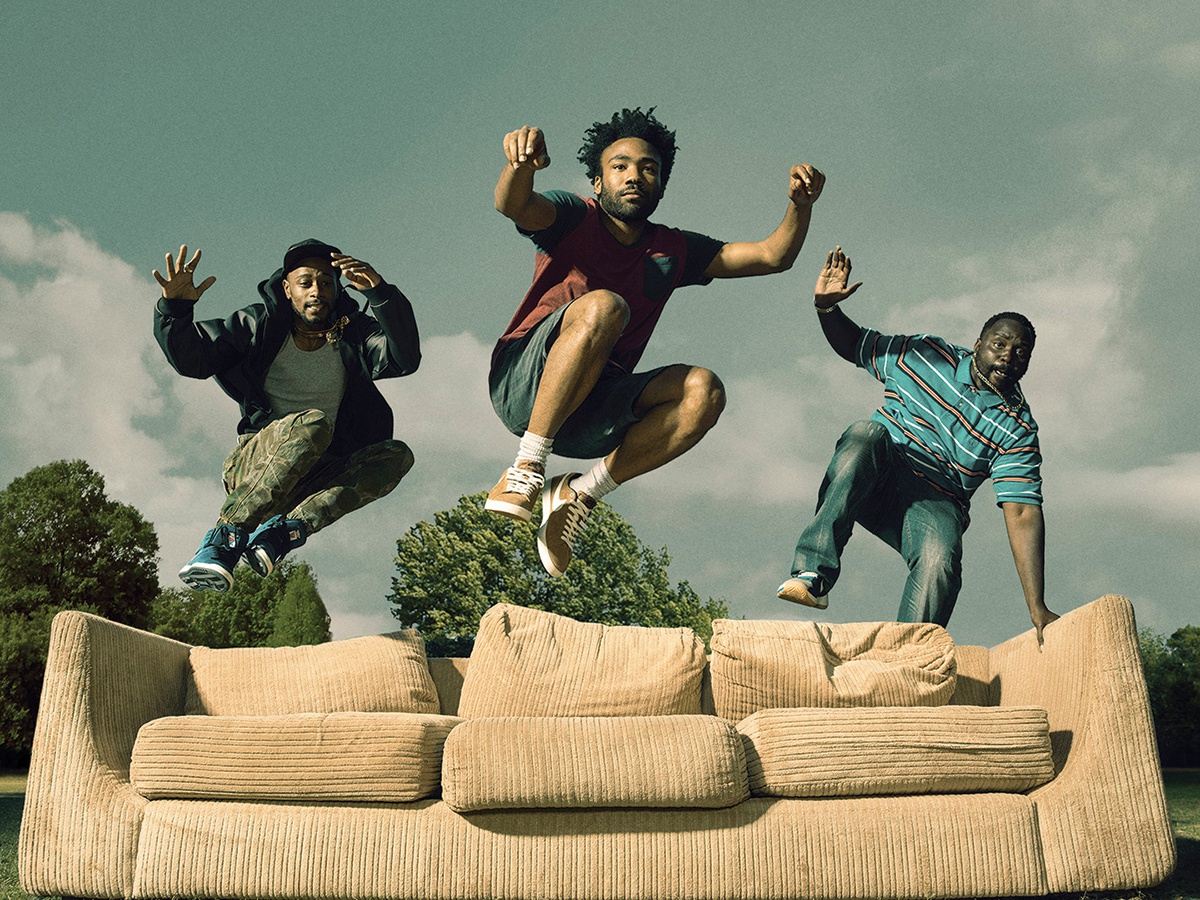 How to Get a Show on FX
What were you looking for in the casting process?
SR: Mark [Proksch], Matt [Berry], Natasia [Demetriou], and Kayvan [Novak] all have pretty big sketch and comedy backgrounds, so they are no strangers to not only improv but creating characters and doing bigger, broader comedy bits. So I think that was helpful. PS: Audition-wise, especially with Kayvan and Natasia, when they came in, it wasn't like them trying to guess what the part was supposed to be. They made strong choices. They didn't go overboard, but they all sort of dressed [to the role] and I think Kayvan got fake fangs and worked on the voice they were gonna do. So it wasn't those auditions where we're like, "Can we try it again but maybe do something else?" It was like, "This is who it is." It was a really strong choice, audition-wise.
In the audition process, did you find yourself giving notes on how to play a vampire?
SR: I feel like we almost have more trouble finding people or directing people to be grounded. I think a lot of people understand what the show is and they know that it's a comedy and it's an ensemble comedy and we do do a lot of improv and it is big and funny in those ways. But I think the show really works its best when people know how to play the comedy but also can be as grounded and real as much as possible. Because the other layer of the show is that it is a mockumentary, and it's our goal to make it feel as real as possible if we can.
What were some challenges of working on this show that were different from your other projects?
SR: Jemaine in particular is a real stickler when it comes to sticking to documentary rules. So as far as camera movements, as far as audio goes, as far as camera placement, we have our own set of challenges. Would a camera crew be floating in the air with the vampires when they're flying? Would it make sense if they caught this moment? In that way, I think it's tougher to write because we've written scenes that make sense dramatically on paper that are funny, but when we really get to the practicality of how we're gonna shoot it we're like, "This doesn't make any sense because how would the camera crew even be here? Why would they be here?" All that kind of stuff, it's a very, very narrow parameter that we have to adhere to. So in that way, it's tough because every other show, whether it's "Atlanta" or "Fargo," you just write scenes and you shoot the scenes and you're not worried about who's where or "does this make sense" or "would this be real in the same way."
What's the best piece of writing advice you've received?
SR: It's never gonna be perfect. I think for so long I thought that I had to nail a first draft and everything had to be exactly as it should be. I thought that if I was getting notes, then I was doing something wrong or that I had done something bad. But having been on the other side and actually working, you're never done writing. We are writing up until we are literally shooting the scene, and sometimes as the scene is being shot we are writing or rewriting or finding a better way to do it.
Looking for remote work? Backstage has got you covered! Click here for auditions you can do from home!