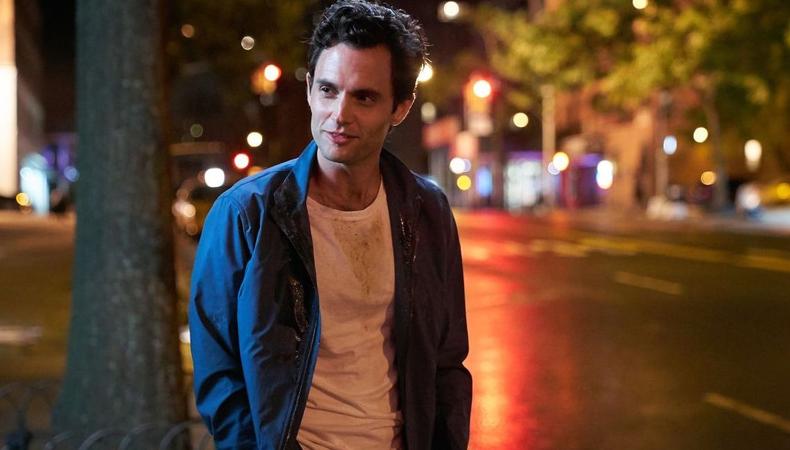 If you have watched "You," the Lifetime-turned-Neftlix drama that's taken the world (and internet) by storm, you know Penn Badgley's character Joe isn't exactly a dream man. For starters, he's a definite psychopath and sociopath and those are among his better qualities.
And yet, Badgley has made viewers utterly smitten with his onscreen persona, and he has a hunch as to why. "There are times where Joe is so impossibly sympathetic and even honest and brave," the actor explains to InStyle. "Sometimes he's the exact perfect balance between chivalrous and allowing his partner to be autonomous and empowered."
How This Actor Went From Desperate to Starring on 'You'
He goes on to add, "He's actually in some ways made to be the perfect guy that does this really—to even say it's terrible is kind of an understatement—thing." Badgley also acknowledges the show's many, well, less than believable circumstances, but likens that to something called "acting."
"I don't know! Trust me, as an actor, I find it very challenging to sometimes suspend my disbelief when you're forced into a position that is just in the literal sense of the word incredible," he says. "That's the interesting thing about this show—it works."
But though he knows the world of "You" is fake—and that his character is, to say the least, despicable—Badgley does worry about the ways toxic portrayals seep into mainstream culture.
"First of all, we're not yet at the stage collectively where we're able to watch anything and not ultimately glorify it," he says. "And then you cast people like Christian Bale, who's this tall, gorgeous, talented young man, and he gives a great performance. The way that we capture things on camera is a bit surreal. It's made to be compelling in a way that may not be exactly like real life. In a way, everyone is always being toyed with."
And if that ain't Hollywood in a nutshell.