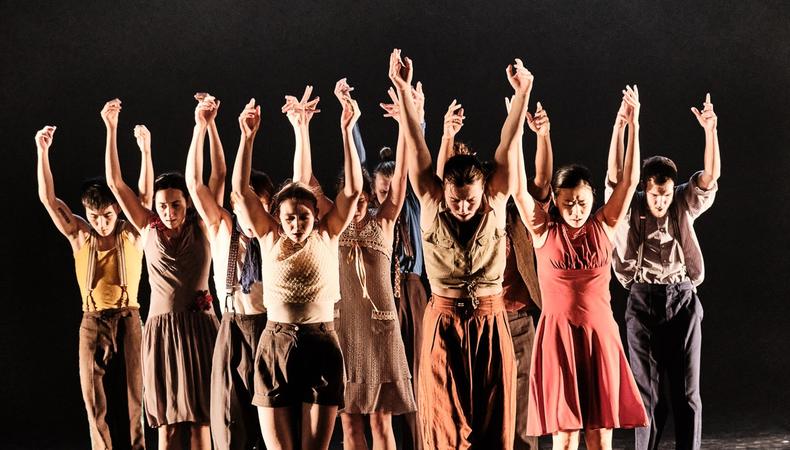 Combining drama and dance, physical theater emphasizes the movement of the body in telling a story. It doesn't contain as much text as a traditional play, nor does it depend on set choreography.
If you're an actor who loves to move, physical theater may already be in your wheelhouse; if not, consider making it a focus.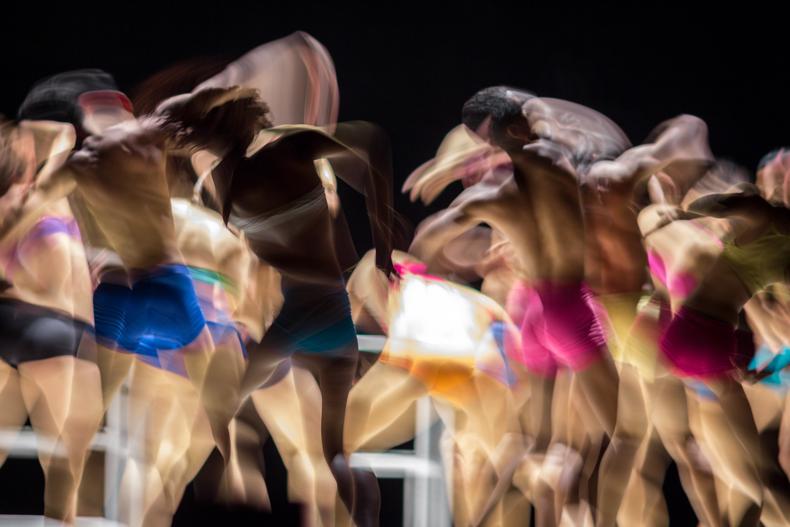 CarolinaCarvajal/Shutterstock
There is no single founder of physical theater. Over the years, a number of practitioners rejected naturalism in favor of a performance style that prioritized the body and incorporated different performing-arts genres. From there, physical theater was born. It's influenced by a number of genres, ranging from ancient Greek theater to French mime to Italian commedia dell'arte to Japanese Noh.
Jacques Lecoq, a French actor and movement coach who was trained in commedia dell'arte, helped establish the style of physical theater. He founded École Internationale de Théâtre Jacques Lecoq in 1956, which specialized in the practice.
Other pioneers of the genre include French actors Étienne Decroux and Jean-Louis Barrault. Together, they developed new mime techniques that allowed the performer to speak.
Antonin Artaud, considered one of drama theory's greats, helped develop the physical theater style by advocating for performers to break the fourth wall and have a more direct relationship with the audience. Meanwhile, Japanese theater director Tadashi Suzuki helped to incorporate Noh into the practice. He co-founded New York City physical theater troupe SITI Company alongside American director Anne Bogart.
Today, many physical theater companies around the world excel in the genre, including DV8 Physical Theatre and Complicité in London; Double Edge Theatre in Ashfield, Massachusetts; Synetic Theater in Arlington, Virginia; and Zen Zen Zo in Australia.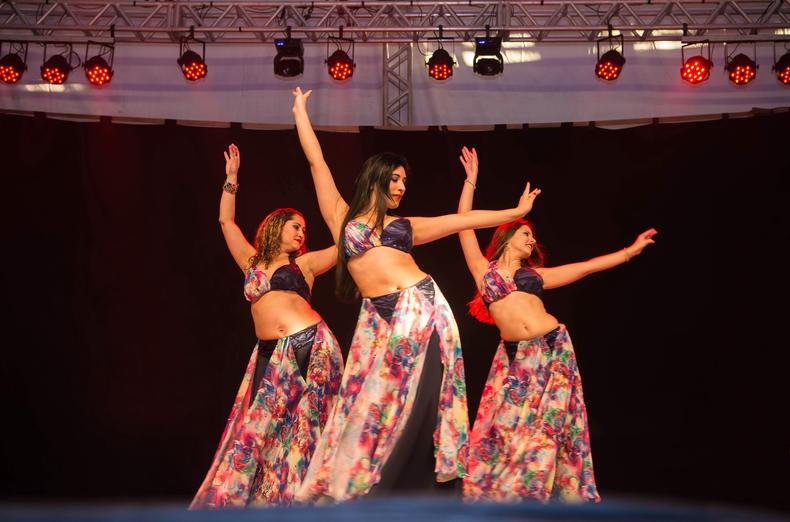 Maila Facchini/Shutterstock
Physical theater uses the body and movement to tell a story, and is influenced by multiple dance styles. There are some key elements that set it apart from other stylized theater techniques, including:
Improvisation: Physical theater encourages improvisation and collaboration among performers rather than using traditional choreography. Many pieces are devised by the performers using movements that feel organic to them in the moment and fall within their skill set. They may also use found text as a jumping-off point for creating devised work. For example, London's Frantic Assembly uses Shakespeare, and DV8 draws from real-life interviews.
Drawing from multiple disciplines:

The hallmark of physical theater is that it's not just one thing. It is influenced by movement traditions and stylized theater techniques from around the world. Companies often incorporate visual art, puppetry, video, and music into their work.

Little dialogue:

Some experts say that physical theater contains no dialogue. But companies such as Frantic Assembly create shows that contain both dialogue and physical movement. What is key is that a work of physical theater isn't as dependent on dialogue and text as a traditional play is. Rather, the focus of physical acting is on the performers' movements.

Audience engagement:

Physical theater-makers like to

break the fourth wall

, encouraging performers to interact with the audience—or at the very least, to acknowledge the audience's presence.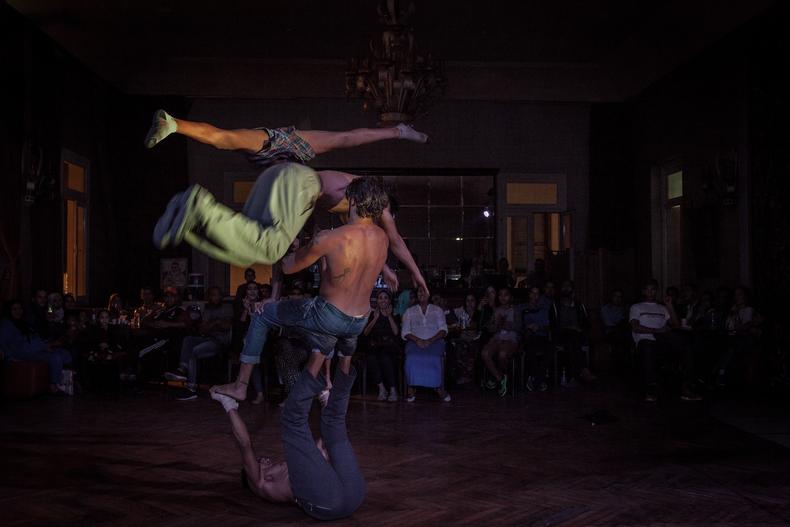 Sebastian Castelier/Shutterstock
A physical theater troupe specializes in creating movement-based performance. Some even call themselves dance theaters. Yet physical theater companies are not a free-for-all of genres and practices. Instead, different groups operate with different styles and missions.
There is a wide range of companies and training programs specializing in physical theater located throughout the world. Here are a few of the most notable and popular examples: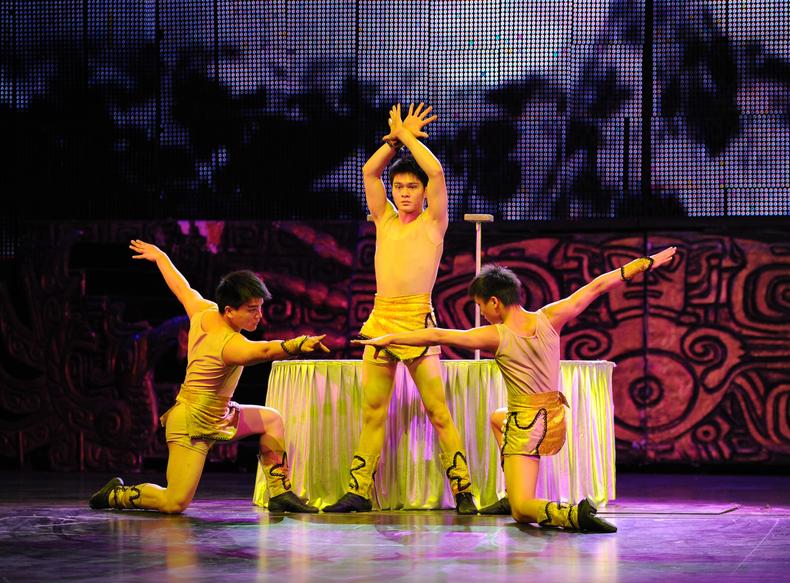 Hung Chung Chih/Shutterstock
If you are an actor who enjoys movement, wants to create your own work, and loves collaboration and creating outside the box (or the fourth wall), then physical theater may be for you.
The skills needed include:
Dance experience—or at the very least, knowledge of different movement traditions, such as mime and clowning

Being able to utilize your facial expressions, body language, posture, spatial awareness, and physicality to tell a story

Collaborative skills

Knowledge of how to interact with an audience
Many schools and theater companies run their own training programs on physical theater. You'll also learn the different movement traditions that are most often incorporated into physical acting practices, such as clowning.