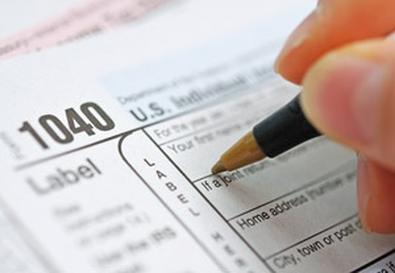 Once you get your New Year's kiss, there isn't a whole lot you can do to help with your 2011 tax bill. But if you just put a little thought into preparing for tax season now, you may be able to take steps that will put some extra money in your pocket next year.
Add Deductions
When it comes to taxes, the general rule is to put off whatever income you can until the coming year and add whatever deductible expenses you can to the current year. Though there is usually very little that actors can do to control their income, you might want to spend some career-related money now.
If you had a better-than-average income in 2011, consider prepaying for classes, headshots, or other business expenses you expect in the coming year. Even if you have to resort to using a credit card, anything paid for in 2011 is deductible on your tax return for 2011. That said, always spend your money wisely. Don't prepay for anything unless you already intend to take on that expense next year.
Know Whom to Expect Income Statements From
The best way to stay out of trouble with the Internal Revenue Service is to know who paid you and how you were paid. Make a list of everyone who compensated you this year, so you know whom to expect income statements from. You should also know exactly how much each employer paid you, so when the statements arrive, you will know whether the totals on them are accurate. Don't simply assume the figures are correct. Remember, you will be paying taxes on your gross income and getting a credit for the amounts withheld from your paychecks for taxes. If either total is wrong, it will probably cost you money.
Double-check that all your employers have your current address, including those paying residuals. You want the income statements coming to you, not to your agent, and certainly not to your old address.
Get Your Paperwork in Order
You can't start adding up your deductible expenses until your year-end bank and credit card records show up in January, but you can start compiling the evidence you need to back them up right now. Be ready to document all your deductions with receipts, bank and credit card statements, and your recorded schedule of activities. If you had audition appointments emailed to you, be sure to keep those emails.
Don't throw away money! If you paid cash for any career-related items, go get the receipts now. In a few months, you may not remember hundreds of dollars' worth of expenses. I appreciate that some acting teachers and photographers prefer that their financial transactions stay off the books, but if they expect to be treated like professionals, they should give you the same consideration.
If you own an automobile, go out to it before the end of the year, write down the reading on your odometer, and put that number somewhere safe. Make sure you have records of your business mileage as well.
Charitable Breaks
If you haven't been doing so throughout the year, make your charitable contributions before Dec. 31. Your donated cash, clothing, and other goods can add up to a substantial sum. Some people think there is a preapproved amount the IRS will automatically allow for charitable donations, but this is not true.
If you are donating goods, find an organization that will assess their fair market value and provide itemized receipts, not just a receipt that says "four bags of clothing." These organizations exist, and their receipts will save you the bother of estimating the items' value while preventing the IRS from disputing the validity of your write-offs.