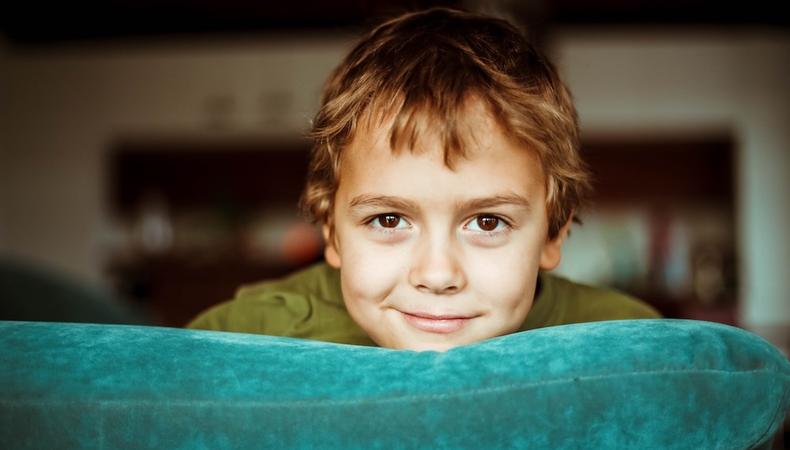 The commercial world provides a very fun and creative playground for child actors. The auditions are quick and upbeat, and the projects have fast turnarounds and tend to pay well. If your child is starting out, commercial acting can be a great outlet. In my many years of teaching commercial acting to children, I've observed the common factors that lead to success in the commercial world. Here are some tips for child actors regarding success in the commercial world:
1. Take on camera and improv classes.
First and foremost, your child should jump into a great on-camera commercial class, as well as an improv class. On-camera classes are essential for your child learning how to navigate the audition room—how to enter, slate, deliver the copy, add a "button," exit the room, etc. Be sure that whatever class you choose has a positive environment, as well as a playback element so your child can watch footage of himself back during class.
Improv classes are also essential. In fact, nearly every commercial casting director in the business looks for improv training on an actor's resume. Often, you can find commercial classes that integrate both the on-camera and improv elements. For more information about the benefits of improv, check out this article.
2. Know your market.
This may sound obvious and simple but from here on out, remember that commercials are not for fast forwarding, they are for watching! Observe child and teen actors in commercials, especially those who are similar in age and appearance to your child. What are they wearing? How have they styled their hair? What types of products are they selling? How are the "mom" and "dad" actors interacting with their "children" in the commercials?
3. Get hip to "real family" auditions.
If your child is an actor but you're not, consider whether you would be willing to audition with your child for commercials. Note that more often than not, commercial casting directors and clients are seeking real families for commercials. They want to see an authentic parent-child bond. As such, you'll want to consider the possibility of joining your child for auditions and even possibly bringing along your spouse and non-actor children from time to time. (If the thought of auditioning with your child makes you nervous, consider taking an improv class. I recommend at least one improv class to anyone wanting to increase confidence in acting, business, or otherwise.)
4. Understand union vs. non-union jobs.
At this moment, the industry is trending towards non-union commercials. There are currently far more non-union commercial opportunities than there are union, with 60-75% of commercials being shot non-union. So if your child is just starting out, he or she will probably see more opportunities by maintaining a non-union status. That said, the pay for non-union commercials is almost always lower than the pay for union jobs. Non-union sets are not required to follow the same regulations that SAG-AFTRA sets follow (though many do). For more information about union commercial contracts and set regulations, check out these SAG-AFTRA commercial contract FAQs.
READ: 5 Ways to Keep Your Child Actor Safe on Set
5. Define what you're selling.
Now that you've done your research (e.g watched TONS of commercials), you and your child—and your child's agent, if she has one—can work together to define what your child would most likely be selling in commercials. This is a fairly straightforward process. From toddler to teen, consider diapers, toys, family vacation packages, sporting goods, clothing lines, etc. Notice the difference between brands and the types/looks of actors in these commercials (Tommy Hilfiger fashion vs. Capri Sun).
You want to make it easy for your child to be cast. If he is great playing the handsome class president, then casting will get to know his brand and he will be called in to audition for the good-looking kid role. If she is a total goofball/class clown, then casting will get to know her as their go-to comedy gal.
6. Create marketing materials to match.
Now that you and your child have focused on a personal brand or character "type" that represents the products he will likely be selling, it's time to get headshots to match! Consider hiring a professional stylist to help select your child's wardrobe for the headshot session and subsequent auditions. Ask people in your child's community, or search right here on Backstage.com, for headshot photographer referrals. Study photographer websites until you find someone whose work can support the personal brand/type that you and your child have decided on. Be sure that your child, his agent, and the photographer are all on board with the same vision for the photo shoot and what types your child will best play.
7. Keep your headshots updated.
Your child's headshot is her calling card; it must always be an accurate representation of what she looks like. This means that your child will need new headshots, as her looks will be changing as she grows. I recommend that my child acting students update their headshots annually, and they definitely do NOT go more than two years without new headshots!
Above all else, enjoy the process of defining and creating a brand with your child. Once his brand and character types are determined, it will make it easier for him to be cast. From time to time, check in to make sure that your child is having fun in class, at auditions, and on set. As always, I wish you the best of luck!
Inspired? Check out our kids auditions!
The views expressed in this article are solely that of the individual(s) providing them,
and do not necessarily reflect the opinions of Backstage or its staff.