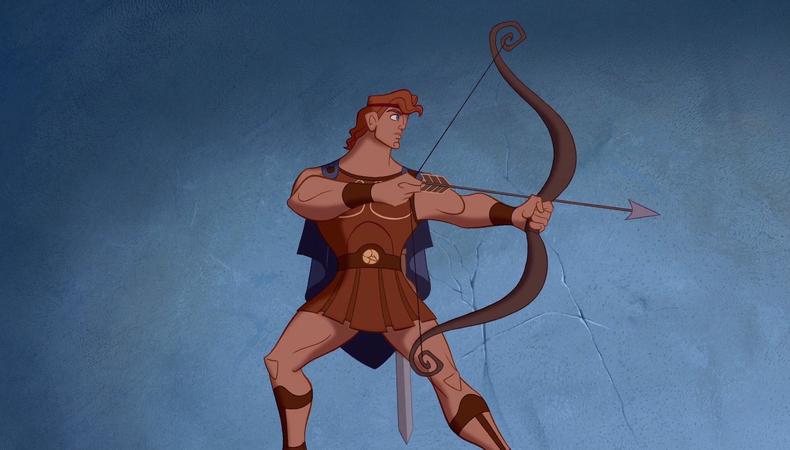 Are Disney movies the new Shakespeare? New York's Public Theater, the city's Shakespeare festival, is testing the cultural power of the iconic 1997 animated retelling of the Greek myth "Hercules." The live musical version of the film will premiere in Manhattan's Central Park this August for seven performances—free of charge. The beloved myth-to-toon projects will be performed by veterans of the Broadway stage—including Jelani Alladin ("Frozen") as our titular hero and Roger Bart, who sang in the film's soundtrack—and an ensemble of 200 citizens of New York City. Sound too radical to work? The Public Theater has been refining such a model for seven years with their Public Works initiative, founded by Lear deBessonet, who's directing "Hercules." With an aim to make theater more inclusive, Public Works productions mix professional actors with amateur actors from New York City to produce a pageant-style spectacle in Central Park. Backstage spoke with Laurie Woolery, director of Public Works. Woolery guides Public Works partners in Dallas, Seattle, and London.
What is Public Works?
Public Works is an incredible program within the Public Theater that partners with eight community organizations from all five boroughs. We collaborate year-round to create ambitious works of participatory theater. It ranges from classes to monthly potlucks, affinity groups to a quarterly newsletter, an ambassador program to a community choir that meets weekly throughout the year.
What lessons do you think Public Works teaches actors?
I have been working with the community for over 20 years, and they have been my master teachers. We teach each other. It's a mutual mentorship. The Public Theater brings our expertise in art-making, and the community brings their expertise in their community. Together, it's been a magical seven years.
For such a homegrown initiative, how do you plan to expand to other parts of the country and the world?
We want to share what we have discovered of our best practices and our trip-ups along the way. The more we can share that with other institutions, the more community can become central to our cultural palaces.
You mention epic works. "Hercules" is an epic project. How was the decision made to make it a Public Works production?
The seed was planted in our very first year. Lear [deBessonet] was out in communities and having conversations with trying to get people involved. Lear was talking to a group about what stories they were interested in or stories that they tell to their families. One gentleman said, "Well, I watch 'The Little Mermaid' with my daughter.' Another was like "Yeah, I watch 'Beauty and the Beast.' And suddenly, all of these Disney movies started popping up in the conversation. A shared canon. Suddenly, Lear was going: "Oh, our shared American canon are these Disney stories" because they cross all kinds of lines that are drawn: from economic, social, religious—we all know these stories.
READ: How to Get Cast in a Disney Animated Feature
When I think about the machine of Disney Theatrical, I think of big, glossy productions. Is the Public's production of "Hercules" going to look and feel differently from other movie-to-musical Disney productions?
Absolutely. You cannot do a show with 200 New Yorkers and not Public Works it up, you know? We want to expand and explode in different ways to tell the story. We have a 15-person puppet corp. It is very much going to have the stamp and aesthetic of a Public Works show. When you witness a Public Works show, you are a participant in it. You can't just sit back. The audience is filled with family. We've got people's parole officers and counselors, teachers, priests, pastors, co-workers, all coming to support their loved ones on stage. Community shows up for community.
Disney has been amazing partners with granting of the licensing and giving leeway to tell the story in a Public Works way. We weren't just interested in the strength of one man who can save his community. It's the power of community, the strength of people coming together, that can change and heal our planet. In an isolating world of phones, we can dive into a movie or zone out on social media. It has become a radical act of actually physically showing up for one another—and "Hercules" tells that story. Being a hero is not just slaying a monster, but being there for each other in dark times. Together, we will face the titans. And the titans in our story are three unique titans that we felt only community could come together and defeat—and I'll let that be a surprise.
What are the logistics of doing a musical with such an epic size and an iconic score?
It will be the great test of the summer! It's been really crazy to discover how epic this "Hercules" story is for so many people's lives—it has quite a following! I think people are going to have expectations, but when people show up to a Public Works show, they experience it in a brand new way. We have five weeks and work with our community three nights a week. The very first song is 20 pages long—it's not just a song. When you're singing "The Gospel Truth," it goes on for 20 pages. Everyone has a character. You could stop anybody in our cast and ask them their character's name, occupation, who they're related to. It's not community as prop. It's not just people singing. It's people united in deepening the story.
How does someone get involved in a Public Works production?
It's a great challenge because we work through our partners, so, not just anyone can audition for a Public Works show. We work with organizations [from recreation centers to labor unions, post-prison reentry groups, and military veteran organizations] that are continually having new people coming into their doors, so it doesn't feel elitist. Every Public Works show will have a portion of people who've done it before and a larger portion of people who haven't. At some point in time, it would be amazing if everyone in New York could wear their Public Works t-shirt proudly, stopping each other in the subway saying, "You were in 'As You Like It'? I was in 'Hercules!' "