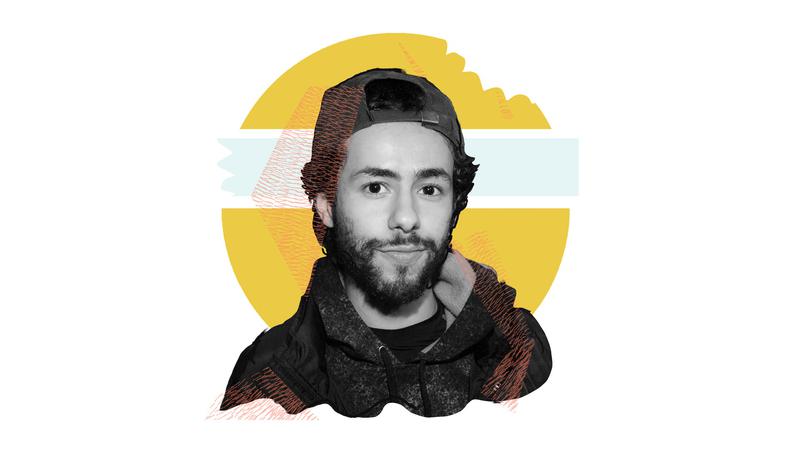 Before his name was splashed across billboards and awards ballots, Ramy Youssef was just a fledgling entertainer who today admits never felt like he fully got the hang of auditioning. It helps, then, that he created his own acclaimed series, "Ramy," for Hulu—no audition necessary! Now, having been on the other side of the casting table as the writer, director, and executive producer on the series, he's gleaned some sage advice for young actors on how to best take their next steps toward success. Even reflecting on how Backstage played a role in his early days, Youssef's journey shows why you should always say "yes" to your next audition.
How did you get your SAG-AFTRA card?
I got it on this MTV show called "I Just Want My Pants Back." I got to do it with one of my best friends in comedy, Josh Rabinowitz, who was a producer on Season 2 of "Ramy." It was both of our first acting experiences. It was really fun because we knew each other. I had a two-line role, and because it was me and him and we had this banter, the director let us riff, and then it became this full scene. I remember being on the subway on the way to the train station to go to Jersey, and I was like, wait a minute, my character is not a main character. He said two lines and they somehow became eight lines after I riffed with Josh, and none of the lines make sense unless it's a whole scene. By the time I got to Jersey, I realized my scene was going to get cut. I was 20 by this point, I had made enough things by that point. There was no way this was going to make the cut. And it didn't. I didn't get invited to the wrap party, nothing, because I didn't end up in the thing. But I got my SAG card. And it's how I met the casting director, Marc Hirschfeld. He was the casting director who cast me in the sitcom that I ended up doing, "See Dad Run."
So casting directors really do remember you.
He brought me in off that audition. He brought me in specifically because they were testing in L.A., but he had me do a producer session in New York and then brought me out to L.A. That two-line role changed everything for me. I didn't even make it to air, but he remembered me and he brought me in and really worked on this role with me and I ended up booking a series regular role off it.
Do you have an audition horror story you could share with us?
They're all just so embarrassing. So many auditions in L.A. I totally tanked because I was so stressed about parking. I don't know if I have a particularly horrifying one, because they were all so equally nerve-wracking, but at a certain point when my auditions started to get better, I would Uber to the audition.
What's the wildest thing you've done to get a role?
I wouldn't send casting directors cakes or flowers or anything like that. But on my way to auditions, I would get in the Uber and I'd tell the Uber driver, "Hey, what I'm about to do is a little bit crazy, but just ignore me." And I would say all my lines in front of this person who was driving. That way, I got myself used to saying lines in front of a person who wasn't me, a stranger. You get a little nervous when you do it in front of a stranger, so I would just kind of run the lines with an Uber or taxi driver to get the jitters out of saying lines in front of people. That would help reduce anxiety.
What advice would you give your younger self?
Drink more water, pray, breathe. It's going to be alright.
"Backstage, come on, it's legendary shit. This is every New York actor's resource that we all went on looking for answers."
What performance should every actor or creator see and why?
From a storytelling standpoint, I always really loved "The Graduate," just because the point of view is so clear. I know that's a movie people reference a lot, but it's for a good reason, because it's so fish-out-of-water, amazingly clear. It just knows what it is, and I think that's what's most important to me. Sometimes you see someone give a beautiful performance, but it's like they're doing it in the middle of a dumpster fire. This thing doesn't even know what it is, so it's like I don't even know how to contextualize this. Every performance in that movie is so good because even the camera work matches the performance. When we first meet his parents, we don't even see their faces. That stuff is so exciting to me. The acting is so clear. You know exactly what's going on. There's such good harmony between how it's made and how it's performed. I wouldn't say my show is necessarily in that tone, but it was the closest reference when I was pitching it.
Do you have a history with Backstage?
Backstage, come on, it's legendary shit. This is every New York actor's resource that we all went on looking for answers. I think I did one or two student things off of it when I was first starting. You just refresh and wonder if you're going to get something. You get an email or whatever, and there's just hope. It just is a hope, that's what you need sometimes. It's the kind of thing that we would pass around a bunch and just try to imagine getting to do what we wanted to do.
Looking for remote work? Backstage has got you covered! Click here for auditions you can do from home!