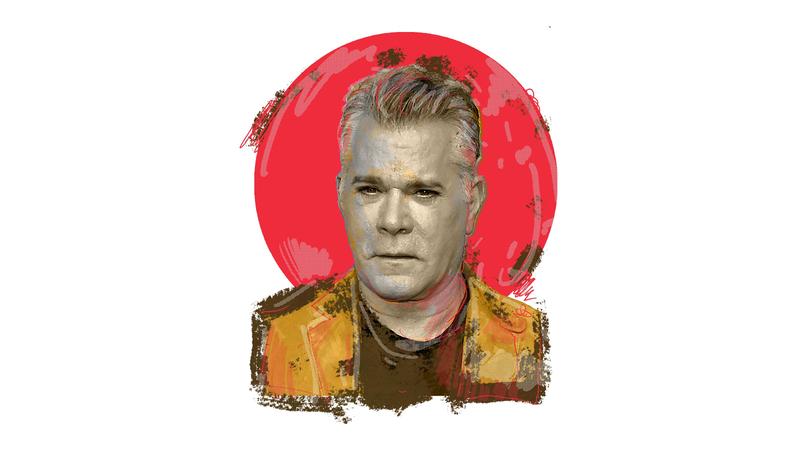 Ray Liotta has played his fair share of tough guys: A violent ex-husband in "Something Wild," mobster Henry Hill in "Goodfellas," an obsessive cop in "Unlawful Entry," another cop with questionable ethics in "Narc." Now, in Noah Baumbach's latest feature for Netflix, "Marriage Story," starring Scarlett Johansson and Adam Driver, Liotta plays an aggressive divorce attorney who represents Driver's character, Charlie. Here, he outlines the strategic moves—and chutzpah—that carried him from a young soap opera actor to becoming a Golden Globe nominee.
'Marriage Story' Gives Netflix Another Awards Season Boost
How did you first get your SAG-AFTRA card?
I guess I got it with "Something Wild."
What's the wildest thing you've ever done to get a role?
In a sense, I did it when I got my first agent. She said come back in a few weeks with a monologue. I said, "No, I'm going to do it now." The other stuff I got [with] normal, everyday auditions.
You got your agent shortly after moving to New York. How did you land that first agent?
It was within a week. I never wanted to act at all. I was down at the University of Miami, I didn't want to go to college, I got in because, at that time, you needed a pulse to get in there. I was just going to take liberal arts. Once I saw I had to take math and some history, I thought, I don't want to be in college. [The liberal arts department] was right next to the drama department, so I took a step over because I had a drama class my senior year in high school. Once you were a senior, you had an auditioning class. It was monologues and you'd go agent to agent and drop off your résumé and headshot.
When I first graduated, I stayed up [in New York] at a friend of mine's, who used to go to the University of Miami. She had just gotten "Jaws 2." Within the first week, an agent comes up to me and says, "How'd you like to do a commercial?" I'd never thought about doing that, and I got the commercial. The next day, I went with the same girl with her agents. I don't remember who they were. She introduced me to them and they said, "If you're interested, why don't you come back in a week or two and do a monologue." And I said, "No, just give me three minutes." I went to the bathroom, I already had my monologue in my head—[from] "Of Mice And Men," which I did in college. I went to the bathroom, got my head together, and came out and did the monologue. They signed me right then. The next week, I met her managers. Because I got an agent so fast, they jumped on that bandwagon.
What performance should every actor see and why?
My favorite movie and what he did in it is "On The Waterfront." To see Marlon Brando—and everyone—in that movie is great.
Tell us about your first day on a professional set.
The first job I ever had was I played a dead body on "One Life to Live" for a day. That was the first time I was ever in front of cameras. In the meantime, I got a job as a bartender at the coat check for the Shubert organization. I got to audition during the day, and at night, I was a bartender for the patrons that were going to see the play that night. I was doing that and then I got an audition for [the soap opera] "Another World." I thought, I don't want to do a soap opera, [but] I went for the audition. It was a rainy day, I walked to the audition, I was drenched. I didn't give a shit. I did the sides, and I found out I got that soap and they gave me a two-year contract. I talked to my dad for advice, and he said, "Have you ever worked in front of a camera before? Are they going to pay you well? You get some experience in front of a camera, make some money." At that time, I was 22-years-old.
How to Find Your Type as an Actor
So I ended up doing the soap, which was a great training ground. But at 25, I wanted to get into movies. At that time, New York wasn't like it is now. They weren't doing lots of movies or casting. Everything was in L.A., so I moved there at 25, and nothing happened for 5 years. The one thing that did happen was I was introduced to this acting teacher, Harry Mastrogeorge. I started working with him twice a week. I did a couple guest spots on shows, a couple failed series. Melanie Griffith was married to a friend of mine, Steven Bauer, who I met down in Miami, we did plays together in college. Melanie was the one who turned me onto the acting teacher, Harry, and I called her up and said, "Can you get me an audition for the movie that you're doing 'Something Wild'?" She had done a movie before "Something Wild," and Johnathan Demme, who was directing it, promised her that she could have input with who would play her husband because she had a bad experience with the guy who played her husband in another movie. She calls him up and says, "Johnathan, I want you to meet a guy from my acting class, Ray Liotta." Johnathan says, "Melanie, this has been such a long process, I finally got it narrowed down to three guys. I can't meet anybody else." She said "Johnathan, you promised I'd have input."
I met him on a Monday. Tuesday, I get a call to come back and read with an actress they had hired for the reading. I get a call on Thursday to come on Friday to read with Jeff Daniels. Now I'm really getting amped up, I'm doing so much homework. I'm watching Johnny Carson that night and who's on? Jeff Daniels. I thought, Oh my god, I've gotta meet with this guy tomorrow? I should start doing pushups. I barely got any sleep. We did the scene. I felt really good, and that was it. I got a call on Saturday to meet with Johnathan on Sunday. It was Super Bowl Sunday. He said, "Look, I've got a few other people that I'm looking at. I'll let you know one way or the other by the middle of the week." To me, the middle of the week is Monday. On Thursday, I get a call from him saying "Ray, I want you to play Ray."
What advice would you give your younger self?
Probably not to be as precious with the movies that were coming my way. I remember I got a call that Tim Burton wanted to meet me. He was doing "Batman," and I said " 'Batman'? No, I want to do serious things." I was a little too precious starting out. What I did was if I played a bad guy, I wanted to play a nice guy. So I did "Something Wild" and then I did "Dominick and Eugene" where I was a medical student, then "Field Of Dreams" and "Goodfellas," then I played a heart surgeon in a movie, then a crazy cop. Offers were coming to me, but I was too precious, not wanting to get typecast.
Want more stories and advice from the best in the biz? Read more from the Backstage 5 here!