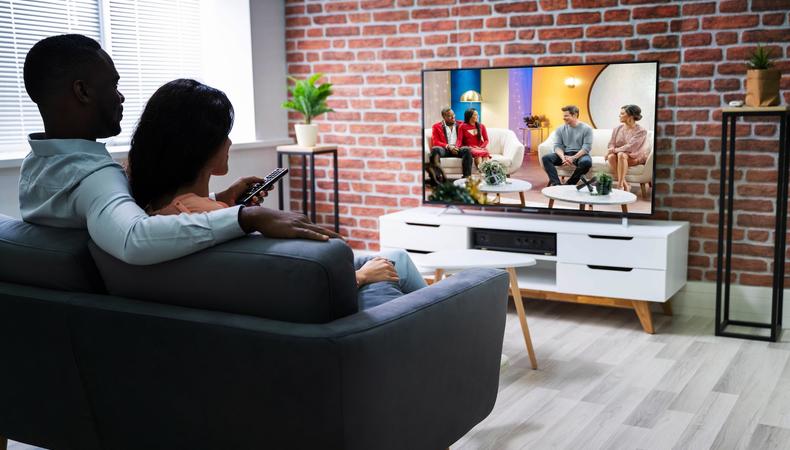 We're living in a golden age of reality television. It seems like every week, there's a new show to obsess over and a new batch of reality TV stars in the making. A great reality series is worthy of being in the Emmys conversation, because it's more than just entertainment; it's a glimpse into the lives of real people.
For the casting directors behind some of the biggest reality series on TV and streaming, the stewardship of those personal stories is not just a job requirement—it's a point of pride.
"It feels incredible," says Donna Driscoll, a reality casting veteran who counts the Netflix dating show "Love Is Blind" among her many hits. "In the casting department, when we hear about a successful engagement or a successful wedding that happens out of 'Love Is Blind,' we still get emotional."
That's a feeling echoed by Logan Clark, the CD for HBO Max's "Legendary," a show that highlights talent from the passionate and—until now—underrepresented ball community.
"We are truly looking for the untapped star," he says. "There are so many stories that come out of New York and Los Angeles and Chicago and Atlanta, but also from a small town outside of Detroit, from a small farm town in Pennsylvania. It's really about finding people who haven't necessarily been showcased in any other way."
For Driscoll, Clark, and their casting colleagues, finding talent for the next big reality project is a little like speed dating. As Zoom and self-tapes are rapidly replacing the in-person audition room, reality TV CDs can now meet more people than ever. So how do they decide who might be a good fit for their series?
Whether it's a competition show, a matchmaking hit, or a narrative-driven project, today's reality TV decision-makers are looking for, above all else, a sense of honesty. When it's apparent in the audition room, that authenticity is the quality that makes magic onscreen.
"Be vulnerable; be yourself," says Lynne Spillman, the CD of "Lizzo's Watch Out for the Big Grrrls'' and an executive producer on Amazon Prime's new "Forever Summer: Hamptons." "So many people want to go on these shows, whether to be famous or to get followers, and they want to keep control of the narrative. And those are the people who usually don't make it. Be authentic; trust the process."
RELATED: How to Make a Perfect Self-Tape
In many ways, casting for reality TV is not all that different from putting together ensembles for scripted projects. "The Voice" CD Michelle McNulty says that prospective talent should know what they're auditioning for and prepare accordingly. That goes beyond just choosing a song; she emphasizes that performers should understand who they are as artists and, more importantly, as people. When reflecting on the standout talents she's come across in her career, McNulty says they all had one thing in common: "Each one of them were so grounded and centered in who they were, across the board. And it shines through."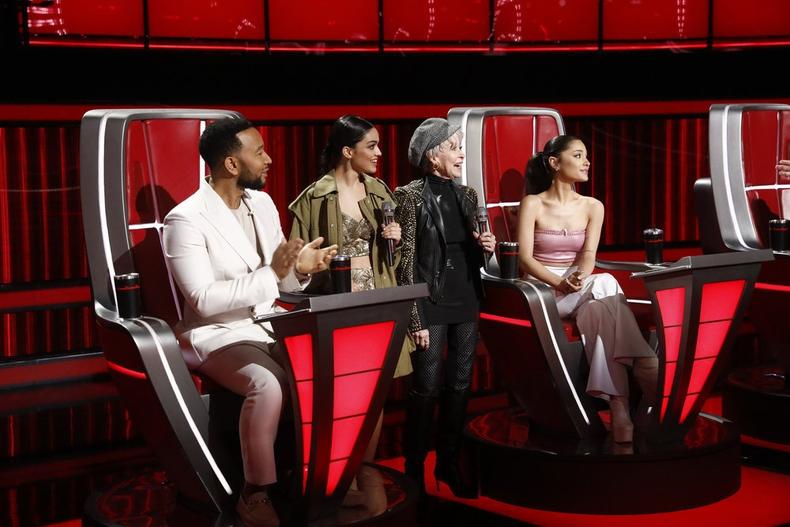 "The Voice" Credit: Trae Patton/NBC
Of course, sometimes a reality TV hopeful just isn't the right fit; and McNulty says no one should take it personally if they get passed over for a gig. You can always audition again, but she encourages talent to let CDs know how they've made progress each time they come back into the room.
"Be conscientious about what you're doing; show us growth," she advises. "So if you auditioned with 'Take Me to Church' every single time and you're not getting to that next round, maybe that's not the right song."
CDs aren't just relying on applications and casting calls anymore. Today's casting directors are looking for new faces everywhere. Social media profiles have become a major avenue for connecting with and recruiting talent.
"I post on Instagram and Facebook. I post wherever we can spread the word," says Spillman. "And then we slide into your DMs and say, 'Hey, I'm doing a show you're perfect for. Can you give me a call?' "
Clark takes the same approach for "Legendary," but he has advice for anyone hoping to be discovered online: "I know that it sounds so basic, but putting an email address in the bio of your Instagram, whether it's a real email or it's just for bookings—it's an opportunity for people to get a hold of you."
It all comes back to connecting audiences with real people and real stories.
"We are in the business to make people household names," Clark says. "As cheesy as it sounds, we are in the business to help make people's dreams come true."
This story originally appeared in the June 23 issue of Backstage Magazine.