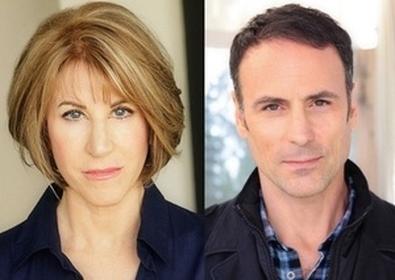 There are many reasons you take a break from acting. Maybe you wanted to focus on raising a family or try a different career; maybe you moved to a town that lacked a strong acting community. Whatever the reason, the desire to act has returned, and now you realize that you want to jump back in the game. So what's the best approach for reentering a career after an extended absence?
The first step is to make an honest assessment of the current level of your skills. If you haven't used your acting muscles in a while, there is a chance they need to be flexed. It's a good idea to brush up by taking a class or working with a qualified coach to strengthen your technique and build your confidence.
Next, you should research how the business has changed during your hiatus. Study the types of opportunities currently available in film, TV, theater, and the ever-evolving landscape of the internet. Familiarize yourself with the current state of the industry's players: producers, agents, agencies, managers, and casting directors. We recommend targeting agents and managers who seem to have been particularly good at rebuilding careers. It helps if you have some identifiable name value, but there are reps who may know how to sell an actor in a particular manner to kick-start the rebuilding process.
Additionally, review your notes and contacts from your past to see who still might be working in the business and with whom it would be helpful to reconnect. It could be anyone in the industry—someone with good contacts or working actors you know. You can't be shy about asking for favors. Favors you intend to repay aren't the same as charity. As long as it's done in good taste, you can state quite explicitly in your approach that you consider each referral to be an investment from the giver and you intend to return the favor with substantial interest.
Actors who have been away from the industry for a while may benefit by starting in a theater production. Performing in a play can be helpful to revitalize your talents and provide exposure, both as an industry showcase and for the connections you make within the theatrical community. All actors must constantly be producing their careers, and you could start by producing something such as a short film or a new web series. Choose a proper role for yourself in which you'd be seen in a relevant, commercial way.
Most importantly, it is essential to have the right mind set. Sometimes people come to our acting school and express anxiety about being too old to return to the industry. However, an actor should look at this another way. Now, they may have developed into just the right age and type to fit a niche in casting. It may be that other actors of their same type may have either burned out or quit by this time (if not physically, then temperamentally by turning in unenthusiastic work), or they have achieved enough success that they've priced themselves out of the parts for which you're auditioning.
So, as with everything, your game plan to return to show business ought to be marked by smart choices, intense preparation, a bold, persevering spirit, and a positive attitude that makes luck more likely to come your way!
Inspired by this post? Check out our audition listings!
The views expressed in this article are solely that of the individual(s) providing them,
and do not necessarily reflect the opinions of Backstage or its staff.