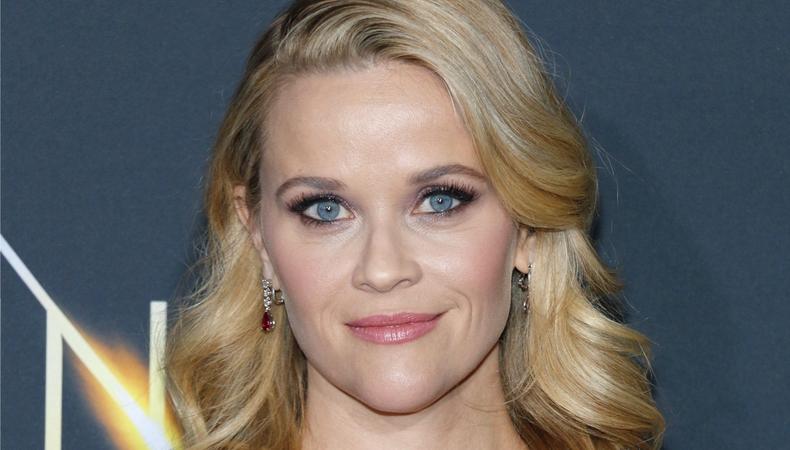 In the Envelope: The Actor's Podcast features in-depth conversations with today's most noteworthy actors and creators. Join host and awards editor Jack Smart for this guide to living the creative life from those who are doing it every day. This episode is brought to you by HBO.
From Tracy Flick to Elle Woods to Madeline Martha Mackenzie, few actors have as many household names in their body of work as Reese Witherspoon. How has her acting process helped her create so many iconic roles? "It's almost like being an anthropologist," she says. "You are studying contemporary behavior and how people interact and then applying it to character."
Take "Legally Blonde," her instant-classic comedy about a sorority sister–turned–Harvard lawyer. "There's a reason that it has stood the test of time," Witherspoon says of the 2001 film. Remembering how she constructed Elle Woods, she says she spent time at a real-world sorority house to watch how the members behaved. She also went to a fancy Beverly Hills department store to watch customers try on shoes. All that analysis then went back into the performance.
Witherspoon's techniques for each role vary wildly, thanks to an early start as a teen actor and a lack of formal training. As she puts it, "It's hard for me to describe [my process], because I've kind of taped it together with duct tape!" After being bit by the acting bug early on in Tennessee, she began taking adult acting classes, appearing in commercials, and performing odd jobs in film production. She dropped out of school to pursue a screen career and broke out in "The Man in the Moon," following it up with "Cruel Intentions" and "Election." Eventually, she became a movie star; her performance as June Carter Cash in "Walk the Line" earned her a SAG Award, a BAFTA, and an Oscar.
"The way I prepare for everything is deeply personal for me," she says, "so sometimes I have a hard time explaining to directors what I do. But it's a deep, deep understanding of where the character comes from, what their upbringing was, who loved them, who didn't love them. How do they walk through the world? Do they diminish themselves? Do they take up space? And so much of it comes from knowing people and watching people.
"Every actor you know is probably watching you, and you don't even know it," Witherspoon adds with a laugh. "So many of my performances have been based on my friends, and I've never told them. You pick pieces of human behavior that really work for each character."
Those instincts have lent themselves to Witherspoon's second career surge as a producer. It was about 10 years ago when she was "reading parts that were so reductive and so one-dimensional" that she resolved to help make stories by and about women. "Women are just a rainbow of feelings and experiences and emotions, and all of them are valid," she says. "We are doing a disservice to audiences if you're only seeing one color."
Her award-winning media company, Hello Sunshine, has since created Oscar-nominated films such as "Gone Girl" and "Wild." Witherspoon is also behind female-led TV series including HBO's "Big Little Lies" alongside producer-star Nicole Kidman, Hulu's "Little Fires Everywhere" with Kerry Washington, and Apple TV+'s "The Morning Show" with Jennifer Aniston. Her performance on the latter as newscaster Bradley Jackson is now nominated for two 2022 SAG Awards.
"She's a funny character to play," says Witherspoon of Bradley. "And I have to say, it's sometimes tough, because she's really hard on people. And she's hard on herself—there's a chip on her shoulder all the time. Which is not me at all!"
Listen to Witherspoon's interview in full on any of the podcast platforms below. Stay tuned especially for her audition advice: "Have fun, enjoy yourself," she says to her fellow artists. "If I really didn't feel something, I would just do a weird take on it. Just go, 'Here's a weird take!' Think of what everybody else would do, and do something slightly different. Be a little contrary. Why not?
"Dare greatly," she concludes. "Don't be afraid. There's so much out there for you. So just go grab it."