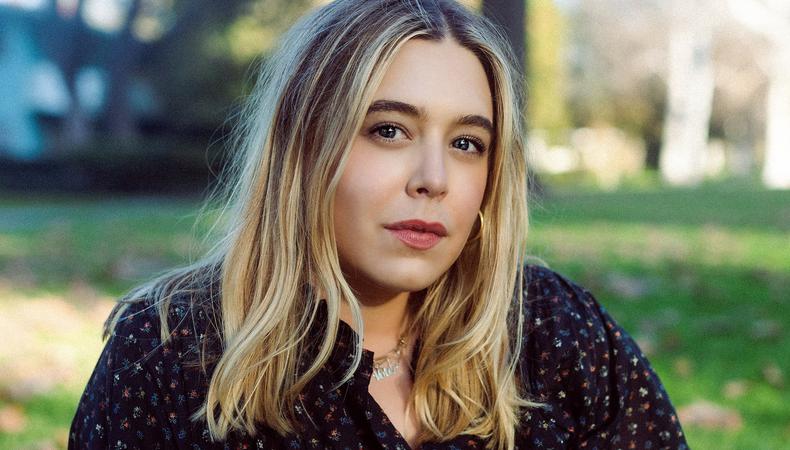 A former Snapchat executive—one of the platform's first 12 employees—turned-live-action director and content creator, Rylee Ebsen is a jack of too many trades to count. Today, she wields her expertise in digital media to craft branded content for everyone from Disney to ESPN to Kellogg's, always putting storytelling first.
How did you first join the Snapchat team? What did you do in your role there?
An old friend from high school asked me to direct the very first commercial for an app he was working on, which became Snapchat. I joined the company shortly after we made the commercial, starting when it was under a dozen employees. I went on to become the in-house storyteller. I directed hundreds of projects and oversaw creative for Snap's consumer and business product launches.
What did your time at Snapchat teach you about creating original content?
My team pioneered the very first vertical shows and ad products when Snap's original content platform launched and the first ad products went to market. There were only 12 channels on Discover at the time—now there are hundreds—and Snapchat had an original channel for a while. It felt like the Wild West. We had to come up with new ways to storyboard, shoot, and edit vertical content that was "made for mobile." We came up with a comic strip editing style that I now see used today on every social platform in ads and original content.
How did you transition from Snap to advertising and original content creation? Was there a learning curve when switching realms?
Snapchat was the best education, better than any MBA. I left feeling ready to take on the world! I spent thousands of hours on-set directing projects for Snap, so I felt ready to jump into directing full-time. I'm grateful I was able to join the Directors Guild of America a month or two after leaving Snap. I'm advising a few startups now, which is really fun. Storytelling is storytelling, whether it's writing a script for a commercial or coming up with branding for a new company. [Using my] experience between marketing, communications strategy, and design, I'm helping startups develop their identity through creative projects and marketing, [which] I'm really passionate about.
What, to you, is the key to making engaging commercials?
My maternal grandfather, Stan Freberg, was a madcap adman. He broke Madison Avenue conventions and pioneered the use of self-aware humor in early TV commercials. I take his disruptor approach with me as I direct campaigns today. He created work during a transformative time in advertising when commercials went from infomercials to narrative short films. I think I'm working during another transitional time in marketing, and that's mobile. These days, the context in which an ad appears is really important. Campaigns for mobile apps should be different from broadcast spots. The question to ask is: How do we create "thumb-stopping" content? I don't mean in quality—some of the most successful campaigns I've seen on Snapchat or Instagram were shot on smartphones, because they blend well with the other content. What I mean is it has a strong point of view that grabs you. Creating successful advertising for mobile audiences requires a different mindset and narrative structure than broadcast. You don't have the luxury of a beginning, middle, and end, so you need to bring the message up and quickly introduce the key message in a creative way. Ask yourself, "Is it shareable? Would someone want to share this with their friends?" If not, make it shareable.
What is your advice for companies or individuals to develop their identity through marketing and content?
Mobile usage has skyrocketed and will continue to climb. Social platforms offer some of the most innovative and fun ad products, so use them! My advice would be to hire a fantastic social strategist—you'll probably have to poach someone, because the best ones that I know are already taken—and give them support and resources. If your consumers are 18–35, think about how you will show up on Instagram, Snapchat, and TikTok before you discuss traditional platforms.
How has the advertising space changed in the years since you started at Snapchat?
Attention spans have shrunk. A 30-second ad is now considered "long-form"! A 10-second commercial is a pretty standard deliverable these days. Also, there are tons of ad formats now: vertical, square, circular, videos, GIFs, stills, and cinemagraphs. Both of my grandfathers, who were active during Hollywood's Golden Age, would be blown away by how far advertising has come. Also, subscription service streaming platforms like Hulu and Netflix have removed the need for ads in general. But that said, traditional commercials will never go away, thanks to YouTube and cable—for now, at least.
What advice would you offer someone who wants to build a career in content creation, advertising, and commercials?
Figure out exactly what you want to do—write, direct, produce, executive produce, project manage, creative direct, strategize, head of marketing, whatever—figure out what part of the process you want to work in and go after it. Find 30 people who do what you want to do and email them all, ask to grab a coffee and talk to them. If no one responds, email more. When I was a PA on movie sets in New York, I was happy to take out the trash as long as I was close to the magic. Don't give up. Have a plan, but also don't be too rigid. Be open to all kinds of opportunities. There's strength in diverse experiences. Don't absorb unnecessary negativity; it should be like water off a duck's back. If you fail, shake the dust off and keep going. "Failures" are valuable lessons. Sometimes, I feel like we should have a failure résumé to accompany the "normal" one, because I'm equally interested in what you've overcome as I am in your accomplishments.
Looking for remote work? Backstage has got you covered! Click here for auditions you can do from home!