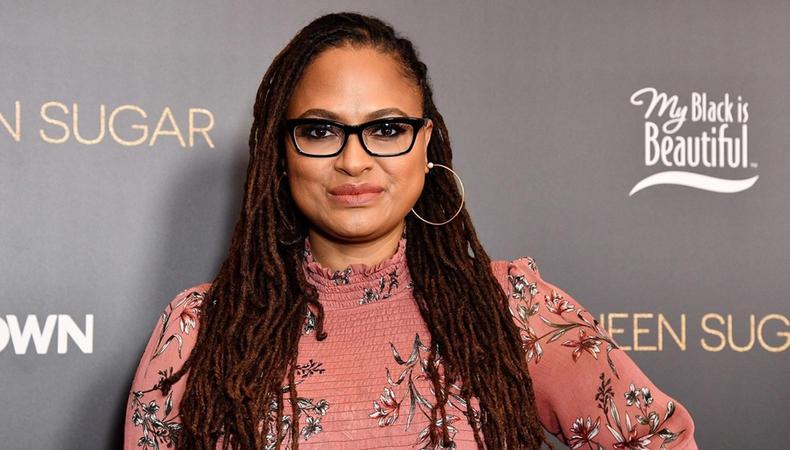 As film awards season heats up, it's again time to give back to those who give back. The SAG-AFTRA Foundation will celebrate some of Hollywood's most generous and inspiring players at the annual Patron of the Artists Awards Nov. 7 at the Wallis Annenberg Center for the Performing Arts in Los Angeles.
The union's non-profit, which provides resources and educational opportunities for working members of SAG-AFTRA year-round, have singled out four special honorees for its fourth ceremony. Writer-director-producer extraordinaires Ava DuVernay and Greg Berlanti will receive the 2019 Patron of the Artists Awards for their work advocating for and promoting fellow artists. And actor-philanthropists Mark Ruffalo and Jennifer Aniston will accept the Artists Inspiration Awards for using their platforms to advance humanitarian causes. All are being recognized for their leadership skills and ability to use their creative successes to spotlight worthy causes.
"As a director, producer and writer, Ava is a true patron of artists," SAG-AFTRA Foundation Board President JoBeth Williams said of the Academy Award-nominated DuVernay, who helmed the Netflix limited series "When They See Us," recently nominated for 16 Primetime Emmy Awards. "Her ensemble-based films and series have launched the careers of countless actors, and created exceptional opportunities for artists, both above and below the line. She has simultaneously ushered in greater diversity and new narratives in entertainment.
"We are also thrilled to be honoring Greg Berlanti.... With an astounding 18 scripted series to his credit, Greg's ensemble-based shows have launched the careers of countless actors. His creative contributions to the industry not only create new narrative universes, but they are responsible for generating hundreds, if not thousands, of jobs in Hollywood."
Aniston, the Emmy-winning star of "Friends" and countless films and series, will be recognized for her commitment to the Ricky Martin Foundation, the American Red Cross, and other disaster relief organizations. A three-time Oscar-nominated actor and climate change activist, Ruffalo stars this year in Disney's "Avengers: Endgame" and Focus Features' "Dark Waters," both of which will be in the conversation of the rapidly approaching film awards season.
"As an active advocate for renewable energy, Mark's tireless work on behalf of the environment is without question making an impact and an inspiration to his fellow artists. Not only has he raised significant awareness and resources to promote clean energy, but he consistently uses his platform to stand up for human rights, equal rights and causes that promote equity and justice for everyone," continued Williams' statement. "From her tireless work as a spokesperson for St. Jude Children's Research Hospital to her advocacy work for cancer research, Jennifer sets a sterling example for all artists to use their influence to give back to others."
An annual fundraiser benefiting the SAG-AFTRA Foundation's emergency assistance and children's literacy program Storyline Online, the Patron of the Artists Awards have in the past honored Lady Gaga, Harrison Ford, Spike Lee, Kate Winslet, Leonardo DiCaprio, and more. For tickets to the Patron of the Artists Awards and more information about the Foundation's other programming, visit their website.
*This post was originally published on Sept. 19, 2019. It has since been updated.