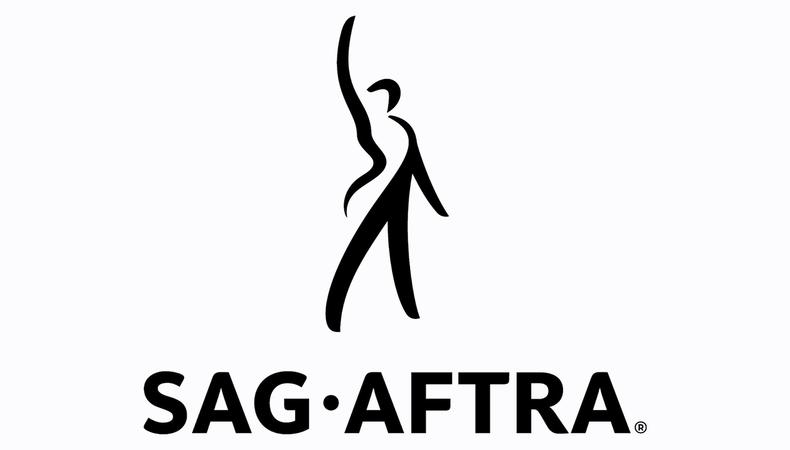 Disputes around commercial work are coming to a head between SAG-AFTRA and the advertising industry. The union has kicked up the intensity of its efforts around nonunionized advertising shoots ahead of negotiations in February 2019. In their Ads Go Union campaign, the labor organization—representing roughly 160,000 members nationwide—has been rolling out a bicoastal drive to raise awareness on nonunion work for commercials. The campaign has included endorsements from other major labor unions like the Teamsters and sibling unions like Actors' Equity and IATSE. Celebrities like Bryan Cranston and Henry Winkler have also lent their voices to the cause.
Commercials and advertising gigs are some of the most lucrative for actors. For the amount of time required, the production budgets and residual payments can provide working actors with a desirable and consistent paycheck, along with some widespread exposure. In recent years, agencies have been commissioning more nonunion work, hiring actors who aren't SAG-AFTRA members. This shift to nonunion hiring was the chief reason behind the union blowing the whistle.
With rising pressure, the Association of National Advertisers (ANA) is standing its ground. In a statement released to its membership, ANA's Joint Policy Committee (JPC) advised ad producers employing union members to wrap their projects sooner rather than later in preparation for a potential strike or inability to reach an agreement once the current commercial and audio commercial contracts expire at the end of March. Currently, both organizations are on a mutually agreed-upon media blackout regarding negotiations.
"Professional performers, like all workers, deserve fair pay, workplace safety, and health and pension benefits," said union president Gabrielle Carteris in an exclusive statement to Backstage. "SAG-AFTRA contracts make it possible for our members to build sustainable careers and provide for their families. Without union contracts, performers are often exploited, that's why it's so important for brands and their advertising agencies to produce their commercials under a SAG-AFTRA contract. Our AdsGoUnion campaign is protecting and growing union work opportunities for professional performers so our community can thrive."
Much of the union's force has been directed at the Bartle Bogle Hegarty (BBH) advertising agency. SAG has been picketing the ad agency's offices in New York City and Los Angeles since September with dramatic protests including a mock bake sale and the presence of the iconic inflatable strike rat, plus a multi-media campaign entitled "Hypocrite of the Week" that called the agency's Chief Strategy Officer Sarah Watson out by name. Picket lines have attracted hundreds of protestors including New York's Lieutenant Governor Kathy Hochul.
Nonunion commercial sets can be risky for actors because they are unregulated. When it comes to safety protocols or pay scales, non-bonded gigs can cut corners in an attempt to save as much money for the producer as possible.

"Unions are the backbone of our economy, and I support SAG-AFTRA's efforts to ensure their performers earn a decent wage and have safe working conditions," said Hochul in November. "I join SAG-AFTRA in urging Bartle Bogle Hegarty to live up to their contractual obligations and pay workers what they deserve."
"We are proud performers who are lucky enough to have the protections of our union," said Carteris on the picket line in New York. "All we want is the ability to support our families and to work under safe conditions that our collective bargaining agreements offer us."
It's not just union actors and ad agencies bracing for a labor dispute—nonunion actors should also be aware of news coming out of the negotiations. "It's a fact that unions raise the standards for all people working in a particular sector," Carteris told Backstage. "A rising tide lifts all boats and collective bargaining is the rising tide. Fair wages, benefits, and safe workplaces are good for everyone, and pre-union performers either do or will also benefit from having workplace protections in place that ensure they are not exploited."
As with any labor strike, to intensify the urgency of finding a conclusion, the stakes are raised for workers. This summer, SAG-AFTRA launched a strike-threat campaign on behalf of cartoon voiceover actors to increase guarantees for residual wages on digital streaming services. In their strike notice against BBH, the union warned members, "Accepting work during the BBH strike is a serious violation of members' responsibility to one another and to SAG-AFTRA, and can result in fines, suspension or expulsion."
Besides preparing their respective bases, both SAG and ANA are remaining tight-lipped about the impending negotiations in 2019. In a statement on the BBH strike, Carteris said, "We will continue to fight for our right to make a living doing the work we love."

If SAG were to call an industry-wide strike, traditionally, the proposition would need approval from the union's national board and primary negotiating team. From there, a ballot would be sent to relevant members to gauge their support. This summer, after the first two steps were accomplished and a campaign tagline was coined (#ToonsUnited), members overwhelmingly supported a strike against cartoon streaming services. As the pressure of a potential strike mounted, a truce was signaled shortly after.