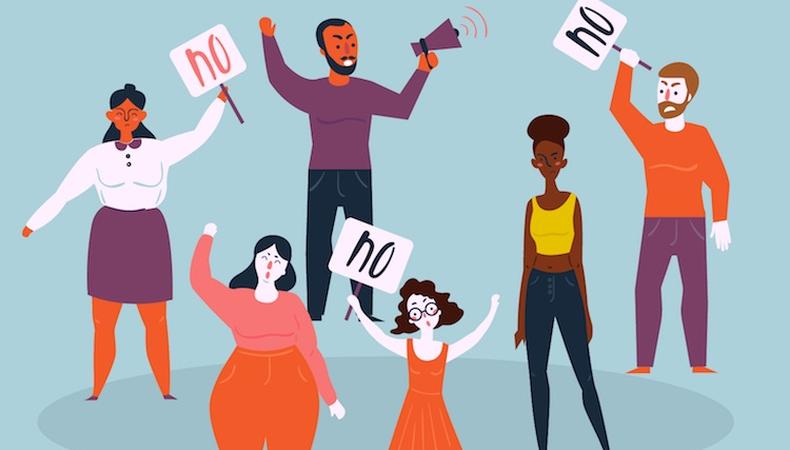 SAG-AFTRA, the nation's union for screen actors, is gearing up for "the fight of its life" on behalf of animation voiceover actors, said SAG-AFTRA President Gabrielle Carteris. The powerful union is initiating the first steps of a strike—pinpointing streaming services like Netflix, iTunes, Hulu, and Amazon, as well as newcomer services from Disney, Facebook, and Warner Bros.
The threat of striking stems from a dispute about residuals for actors on animated series and in films, which are streamed in perpetuity on anytime-access subscription platforms internationally. Currently, the voice actors of animation do not receive residual payments for each time their talent is streamed on subscription sites. This means an actor's work can be utilized or viewed over and over, without the actor receiving any financial share of their popularity.
Further, the union is aiming to establish a standard minimum payment for animation actors. As it currently stands, animation actors can accept a gig for a fee as low as the producer is willing to offer—and as low as the actor is willing to take.
Mumblings of a strike—the #ToonsUnited campaign, as the union has branded it—are arising now because the existing contract for animation actors expired at the end of June after a four-year term. Negotiations over the past year to renew the deal have resulted in stalemate after stalemate.
In a letter to union membership, Carteris explained that SAG-AFTRA's negotiating team didn't include such provisions four years ago when it ratified the TV Animation Agreement with producers because the union did not anticipate the dramatic rise of animation gigs on these services.
Indeed, there has been a noticeable rise in animation programming on online streaming services. Netflix has announced initiatives to create anime and animations from around the world. Disney and Warner Bros. have provoked the market by proclaiming that they, too, would be utilizing the power of online streaming.
Strike threats are a hardball business. Members who could be affected by the strike receive a postcard ballot on which they can vote for or against the strike—if 75 percent approve, the strike is on. If a walkout were to happen, members who go in for work on animated projects could face consequences from the union (or "charges" in union vernacular). Nonmembers who cross the picket line are threatened with being blackballed if they ever wish to join the union.
The strike initiative has the unanimous support of SAG-AFTRA's national board and its primary negotiating team. The platform also has the backing of famous SAG-AFTRA voiceover stars like Pamela Adlon, Nancy Cartwright, Patton Oswalt, Alan Cumming, Bryan Cranston, Nick Kroll, Seth MacFarlane, and Mindy Sterling.
The next steps will be to see if relevant union membership endorses the strike—ballots were due July 18. If approved, America's unionized voiceover animation actors could be stepping out of the recording booth in an effort to make their voices heard.
Check out Backstage's voiceover audition listings!