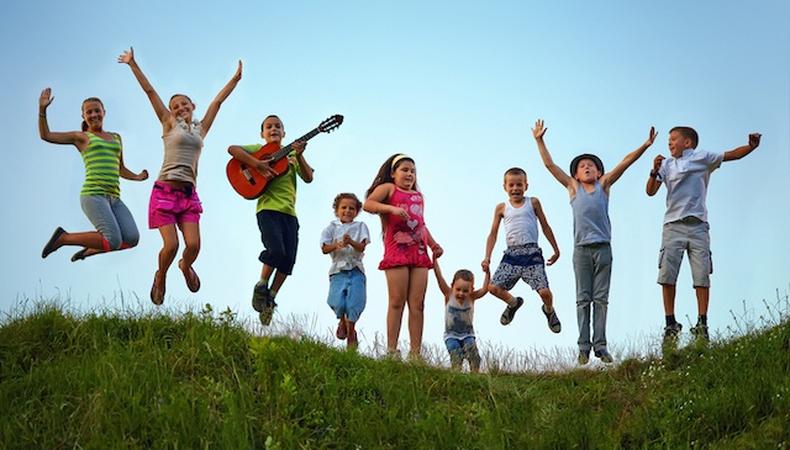 The hills will truly come alive with the sound of music this summer thanks to Broadway in the Mountains, a new summer theater intensive performance camp hosted at the Catskill Mountain Foundation. For kid actors ages 10–18, what better way to flex their thespian muscles than under the watch of some of today's brightest Broadway stars?
"School of Rock" frontman Alex Brightman is slated to be one of the professional mentors on hand for a one-day workshop. Broadway's Liz Larson, now starring as Genie Klein in "Beautiful: The Carole King Musical," will also host a workshop of her own, along with Juilliard's Badiene Magaziner, voice coach Amelia DeMayo, and director-choreographer Janine Molinari.
The new summer camp, presented by Broadway Youth Ensemble's artistic director Joseph Baker and Leorah and Jordan Haberfield of A Time to Shine Cabaret, is divided into two weeks: "Cabaret" July 10–16 and "Triple Threat" July 17–23. The first will teach campers how to properly prep for auditions and for performing solos—stage fright be damned! The second week concentrates on performance skills across acting, singing, and dancing. The two-week program marks the Catskill Mountain Foundation's first foray into musical theater.
"If you love singing, dancing and acting and are looking for a way to develop your skills as a Broadway performer, this program is the one for you," says Baker, Broadway Youth Ensemble's artistic director and Broadway in the Mountains founder. "Not only are you doing something you love, but you will be expanding your capabilities in this educational summer camp with the best teachers and coaches Broadway has to offer."
Space is limited and filling up quickly for this musical summer experience, but it's not too late to register! Visit broadwayinthemountains.com for more information.
Want more acting tips? Watch below:
Inspired by this post? Check out our audition listings!