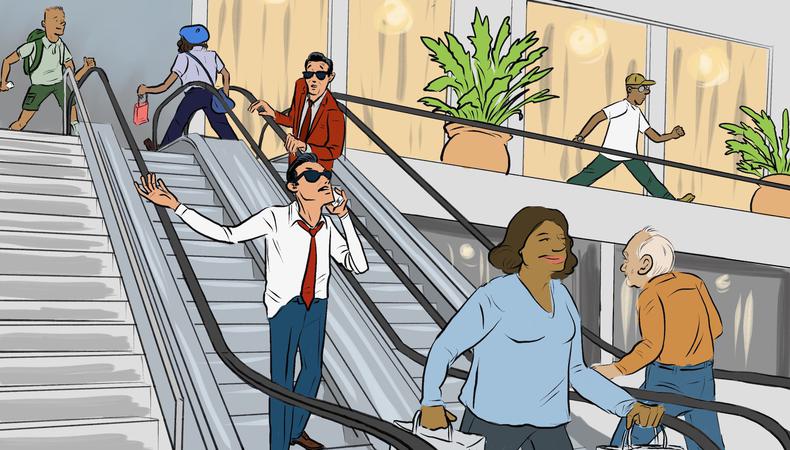 Change is an essential part of life. What was true yesterday is not always true today. Life tends to move on.
The column I wrote on Feb. 25, 2013, is the perfect example of this. Back then, I felt actors could increase their chances of finding representation by doing as much theater work as possible. My feelings on this have changed. I've come to learn it's almost impossible to sign someone just because I saw them do a great job on stage.
The problem is that I work with a team of agents, so I have to get them to see the show, too. You think that's easy? Yeah, good luck. Most reps prefer to go home to their families after a long day at the office. It sure beats driving across town in rush hour traffic to a waiver theater with bad parking and no air conditioning.
Another problem is that an actor's stage work can't be shared in the future. By its own nature, a live performance exists in the moment; that's part of the appeal! You either see it or you don't. I've learned that verbally pitching casting directors about a show that took place six months ago rarely works in a world where self-tapes have become the new norm.
To be clear, I still believe working on stage is one of the best ways to improve your craft. Don't misunderstand me! I just don't believe it's going to help you attract industry attention in any significant way, unless we're talking about a hit Broadway show.
Later that year, on Oct. 21, 2013, I wrote a piece explaining how the top-of-show rate actors are paid on TV shows differs between network and cable. Those variations have only increased over the years. In today's world, the top-of-show figure on NBC is different from the one on AMC, which is different from the one on HBO, which is different from the one on Netflix. The industry has been changing quickly, and those changes have been exponential. In the future, I'm sure agents will be negotiating contracts for holographic images and time-inverted performances.
Fast-forward to April 6, 2015, and the column I wrote is about the dated concept of "going to Los Angeles for pilot season." I wrote that you can't just come out here for a few months and expect to magically score a series regular role. I explained that if you want to book a pilot, you have to move to L.A., because every other city is a distant second.
The business has changed, so I now find myself needing to take that back. You can now compete for pilots from cities like New York, Atlanta, Chicago, and a few others without having to relocate to the West Coast. Self-taped auditions and virtual callbacks have made the process easier, as well. And if you don't live in L.A. and they want you to test on a pilot, the studio will fly you out and put you up.
Looking back at these columns, I realized something important: The details are different, but the basics haven't changed. Behave like a professional; keep your tools current; don't get in your own way. That kind of advice will never get old.
There's an archive of Secret Agent Man columns on the Backstage website, and I encourage you to explore those older columns. Sure, a few might have dated references, but most of the advice you find there will serve you well in the past, present, and future.
Looking for remote work? Backstage has got you covered! Click here for auditions you can do from home!