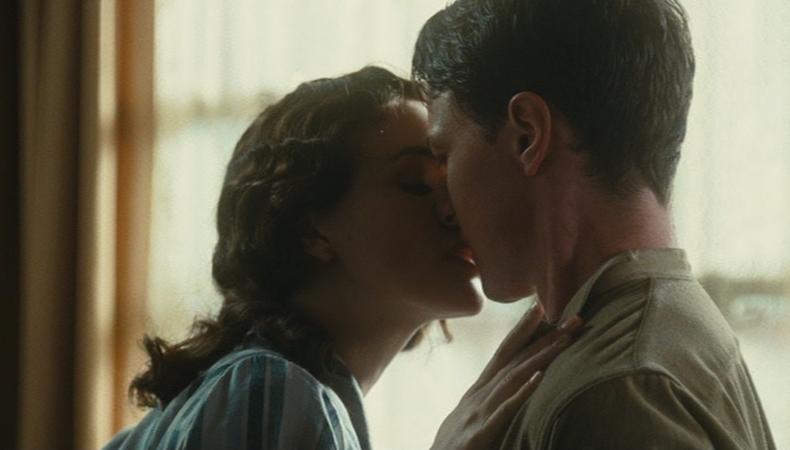 It has been said so often that it's written in the parlance: There is nothing sexy about sex scenes. Of course, your job as the actor when shooting one is to make sure the audience never picks up on that.
Someone who knows a thing or two about "selling it" is Keira Knightley, whose intimate scene in "Atonement" is oft-cited as one of the all-time greatest. And it turns out Knightley feels the same. Unsurprisingly, according to the two-time Oscar nominee, the key to a great sex scene is same-page understanding amongst the actors and down-to-the-wire choreography.
READ: The Truth About TV Sex Scenes
"The best sex scene I've done onscreen is the one in 'Atonement,' on the bookshelf," Knightley tells Vulture. "It was both the best sex scene, but also [the best] to shoot. [Director Joe Wright] choreographed the scene within an inch of its life. It was absolutely, 'Foot goes up there, hand goes up there.' So both me and James [McAvoy] felt utterly comfortable and not exposed, and like we could deal with it. It's never gonna be fun, but we could deal with it."
That experience has also given Knightley the wherewithal to ask for that kind of support on other productions where it may not be implicit.
"What never helps is when a director goes, 'Oh, you guys know what you're doing.' [And you're like], 'Uh, I've never met this person, I have no idea what I'm doing in this room full of men,' " she explains. "With sex scenes in particular, it always has to be choreographed like a dance. So with James [Kent for 'The Aftermath'], I was like, 'You're the director, you know what you want from this, so you have to just tell us. And everyone will feel comfortable.' "
For more on intimacy coordination and how to ask for a professional coordinator on set, check out the Backstage interview with HBO intimacy coordinator Alicia Rodis.