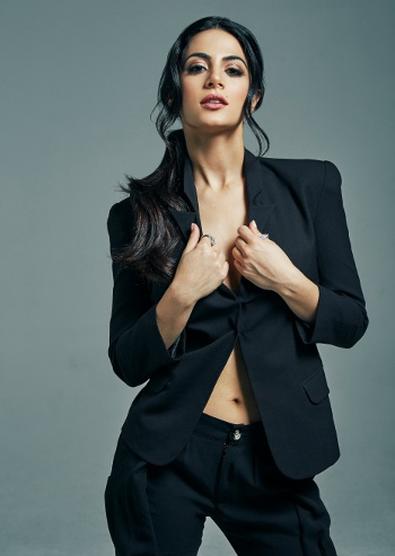 A year after moving to L.A., Mexican-Lebanese actor Emeraude Toubia makes her English-language debut as Isabelle Lightwood on "Shadowhunters." She spoke with Backstage about her big break and adapting Cassandra Clare's book series for the small screen.
On Freeform's "Shadowhunters."
"The show is based on 'The Mortal Instruments' by Cassandra Clare. It follows a girl [Clary Fray], who on her 18th birthday finds out she is a Shadowhunter, someone who is half human, half angelic. They live within our world, but they are unseen. They basically save the human world from demons and nasty creatures."
On breaking the mold as Isabelle.
"Isabelle is a Shadowhunter. Something that I love about her is that she embraces her sexuality and I feel that's something that a lot of girls have issues doing. A lot of society has a sort of pressure on who you should love, who you should be. Isabelle makes it her mission to feel comfortable and free in her own skin. Being Latina and being able to portray a very powerful female character on TV is really nice and shows that we're breaking the barrier."
On her hopes for the future.
"When I was young, I wanted to be the face of a makeup campaign or a hair campaign, so that's something that I've always dreamed of that hopefully comes along. And then obviously starring with Ryan Gosling in a movie wouldn't be so bad, either."
On auditioning for the series.
"It was an open call. They were actually doing worldwide casting. Girls from Europe were coming over, girls from all over the States. When I walked into the casting room, there were girls that I'd seen in movies and in TV shows, and I thought to myself, 'Whoa, I'm definitely not getting this.' I just couldn't believe it [when I got cast]. I was doing soap operas [before] then, and then moved to L.A. to cross over and see what would happen. Two months in, I get to play a superhero! I think it's pretty cool."
On starting in telenovelas.
"I think everything you do in life is a learning experience. Everything that comes your way is to learn—I definitely feel that. I worked for almost three years doing [telenovelas] and I was happy and I loved it. My mom's Mexican, so all of my mom's side of the family could see me on TV in the States in Spanish and they could actually understand me because they don't speak English. But it's nice to be able to do more and to always challenge myself. I still have to learn a lot more [to do]. I can't wait."
Like this story? Read more of our Spotlight On interviews!