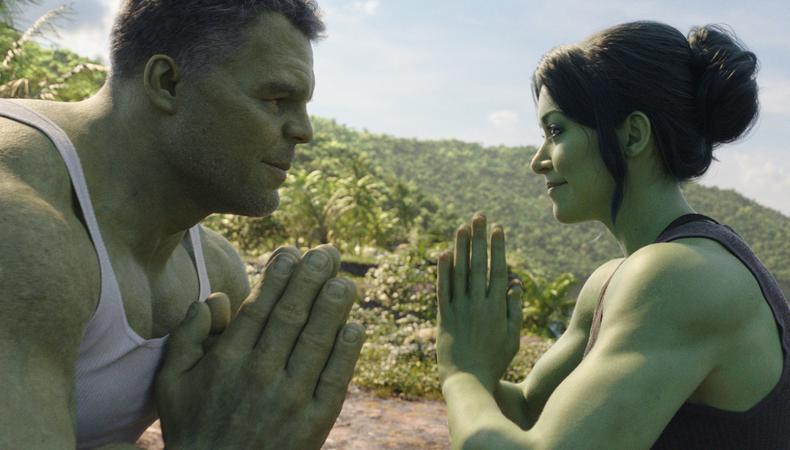 TV fans who have seen the first episode of "She-Hulk: Attorney at Law," the latest small-screen addition to the Marvel Cinematic Universe, may have noticed something familiar about the way the main character interacts with the camera: Jennifer Walters, aka She-Hulk, has a tendency to look right at the viewers and deliver winky asides. But whatever you do, don't say that she got it from a certain self-deprecating British café proprietor.
"[Jennifer] was breaking the fourth wall way before Fleabag and Deadpool," says Kat Coiro, who directs and executive produces on the new Disney+ series, which premiered last week. "That was such an essential part of her from the comics, and that was a part of the idea of the show from inception."
Coiro should know: She's been a fan of the character since childhood. "I'm of the same vintage, we shall say, as She-Hulk," she continues. "I remember very vividly being a young kid and seeing her on the cover of a comic book and feeling like she was so different and exciting. I just loved the idea of this woman who's large and in charge, and had this incredible sense of self-awareness and humor."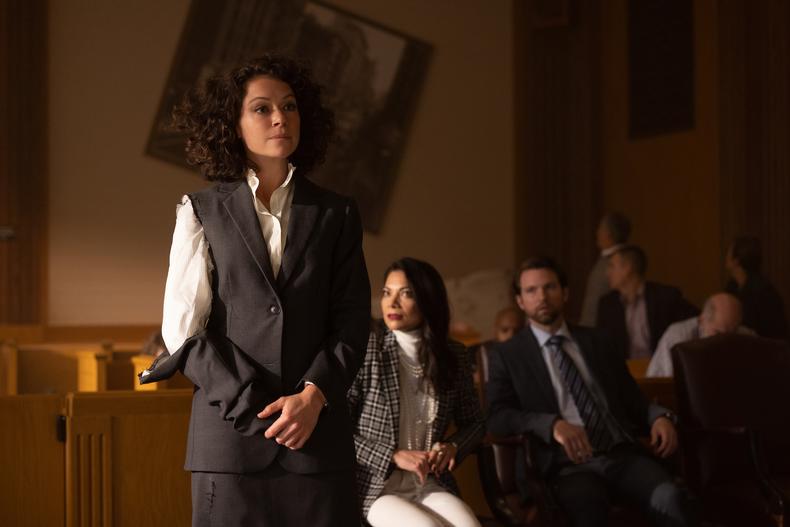 For anyone who didn't grow up on Marvel comics, here's what you need to know: Jennifer is a lawyer who also happens to be the cousin of Bruce Banner, the OG Hulk. When his blood comes into contact with hers, Jen gains the ability to transform into a green-skinned giantess. But unlike Bruce, who took years to master his monstrous side, she's able to remain in control in Hulk form. Tatiana Maslany stars as She-Hulk, while Mark Ruffalo reprises his role from the "Avengers" movies as the good Dr. Banner.
For Coiro, working with this pair of Emmy winners (Maslany for "Orphan Black" and Ruffalo for "I Know This Much Is True") was a "profound experience."
"They have such a unique, playful chemistry together," she says. "We actually ended up drawing on a lot of their energy and adding pieces to the pilot, like the montage where they're throwing rocks and jumping. That was born out of their energy with one another—watching them enjoy their Hulk-ness."
RELATED: Excited About 'She-Hulk'? Apply to These Superhero Gigs
Coiro's career has taken her a long way. She began in acting and writing, then moved on to directing indie features like 2012's "And While We Were Here." More recently, she worked on critically acclaimed comedies like "It's Always Sunny in Philadelphia," "Dead to Me," and "Girls5eva." Her experience in the latter is fitting, considering that "She-Hulk" is as much a sitcom about being a lawyer—and a single woman in her 30s—as it is about superheroing.
But the director maintains that, more than anything, making micro-budget indies was what most prepared her for working on a Marvel set. "When I first started out, I wrote, produced, directed, animal-wrangled, and costumed," she says. "I have done everything, because out of necessity, I had to. That has given me a deep appreciation for people who are really good at their jobs. On a show like this, you get the chance to work with some of the best minds in the industry."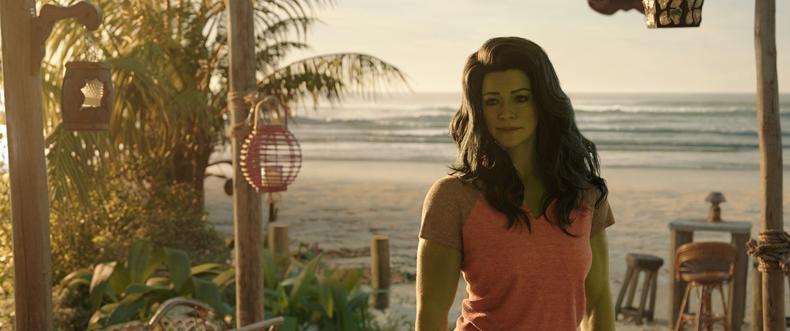 Thanks to her experience both in front of and behind the camera, it's no surprise that Coiro puts a lot of trust in her actors, giving them leeway to riff and explore whenever she can. "I try to prepare as thoroughly as possible…. But I think just like a great actor listens, a great director also listens and adjusts," she explains. "All the best plans can and should go out the window if you strike on something magic. But by the same token, the rigid preparedness is important for days when the magic doesn't strike, or for when you're doing intense stunts or action sequences or CGI that requires precision. But if I have that opportunity to let the actors guide the moment, I feel very lucky."
"She-Hulk" is unique in that, unlike any prior MCU project, the creative team is made up almost entirely of women. (The series was created by Jessica Gao, whose previous credits include "Rick and Morty" and "Silicon Valley.") According to Coiro, that female point of view was vital for telling a story like "She-Hulk," which is about a woman coming into her power.
"Wendy Jacobson is the producer at Marvel who hired all of us. She was very intent on hiring a lot of women, because there is something so, so important to seeing this story through the female lens," the director says. "One thing we talked about a lot was the wish fulfillment: you know, any woman who's ever been in a bar and had to be polite to some guy she doesn't want to be polite to, or any woman who's walked down a dark alley at night and been afraid for her life. There's a fantasy of being a She-Hulk and being able to not be polite if you don't want to and being able to kick the butt of someone who threatens you."
The series also doesn't shy away from exploring the impact that Jen's newfound Hulkitude has on her life, whether it's how her new big, green body is perceived by the world or the fact that her version of expressing her anger looks very different from Bruce's.
"The conversations [the team had] were really interesting—hearing different women's points of view, but then realizing that there were these universal truths that anybody who walks through the world presenting as a woman understands," Coiro recalls. "One thing I particularly love is the exploration of rage and how what is acceptable in men is very different than what is acceptable in women. How do you be a female superhero if you're not allowed to rage and tear down a whole city? It's a different experience."
As for her own experience, Coiro says her unique path into filmmaking is one she'd recommend for anyone interested in breaking into the field. "I think one of the biggest mistakes young directors can make is to just start directing, because directing is about bringing all the elements together," she says. "Just like the conductor of an orchestra must, at some point, pick up an instrument and play it, a director needs to understand all the jobs. I think getting your foot in the door [by doing] something that you feel passionate about will inform your directing."