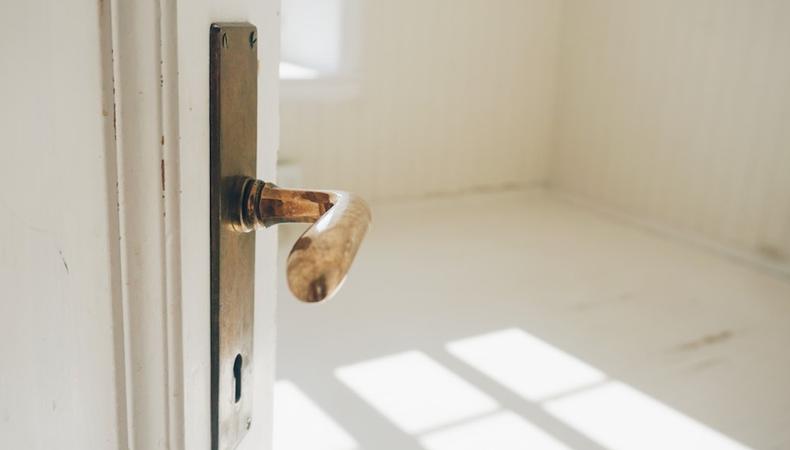 The first time I auditioned for a major film, I didn't get the part. I did, however, gather some tips that I use to prepare for business meetings and auditions now.
I had already completed my fair share of auditions on smaller student films, for the most part learning what to do in a room with a camera and a film student (auditioning skills being a very different skill set to acting) and eventually, I started securing jobs and made many low budget films. After a few years, it was time to be sent on my first major studio audition.
My first memory—beyond the normal pre-nerves of fixing hair while trying to do so some relaxation and preparation exercises—was pushing open the studio door and being surprised that instead of one young enthusiastic director and a producer, I was faced with a table of 10 older, powerful men.
I was instantly intimidating. My character went out the window along with my lines, and instead, an assault of questions went through my mind: Which one do I talk to? (The one who talks to you.) Where do I look? (Center but as in public speaking, engage the room.) Do I shake hands? (Not unless they move to shake yours.) Where do I make my acting eye line when performing so as not be distracted by them? (A fixed point on the wall beyond and/or just over the side of the camera.) And most importantly, how do I breathe and stay calm in an overpowering environment? (Breath always from the tummy.)
As I wasn't prepared for any of this, my mind went blank. I wasn't relaxed or in control and to this day, it remains my weakest audition.
I wanted to know why this situation overpowered my confidence. I assessed the dynamics at play to make sure the feeling would never happen again. After all, the key to success is to "fail up" and learn positively from every experience, no matter how bad.
Here are a few tips that have helped me keep my cool under pressure. They've applied not just to auditions, but to all meetings: producing, pitching, sales, interviews...any scenario where there is a real power imbalance stacked against you.
READ: 21 Things to Make Casting Directors Happy in the Audition Room
1. Reassess the balance in the dynamics.
Remember that when you walk into the room, no matter who is sitting across from you, you all have a shared objective: to secure the right person for the job. You want this, but they want to find you, too. You have the ability to solve a problem for them—this is the power you instantly have.
Your job in the room is to instill confidence that they made the right decision in choosing to see you. Far from being intimidated, you should reassure and show that they got it right so far in their selection. You want something they can give you, but you very much have something they want.
2. Meet and greet with confidence.
But don't waste time. You have a job to do.
3. Own your space.
Take a few seconds to look at your space and fill it. Relax and move in it before beginning. If sitting, sit comfortably. I prefer to sit with my feet flat on the floor and with good, tall posture as this is the best alignment for breathing and relaxing the body.
4. Be prepared.
Preparation breeds confidence. I don't think anything beats the feeling of knowing you know your stuff. No one can take that away from you, no matter how daunting. And of course, research the script as much as you can, find out all you can on the characters, and make strong choices.
Character work aside, research the company, the producers, their past work. Find a common ground in their past body of work that resonates with you. Not only do they want to see your acting skills, they want to know you're human and approachable to work with, fun even! Don't be afraid to chat (briefly) about any aspect that drew you to the project. Link it to your own work or work ethos and demonstrate any strong compatibility.
5. End on a positive.
We all know that feeling of high anxiety energy and then it's over in seconds. Suddenly, you can't even recall how to leave and say goodbye in a normal way. Take a few moments to break character, be prepared for no reaction, silence, or just a "thanks." Regardless, hold your head high, smile, and be warm and positive. Tell them you enjoyed auditioning, wish them luck with the rest of their casting, and that you look forward to hearing from them soon.
6. Prepare your own confidence prior
Aside from your craft, spend some time preparing your mindset to reaffirm self-worth and positivity before every audition. Breathe in and out, and take a few moments to reassess the reality of a perceived power imbalance—it's not as big as you think!
Now you're ready, confident, powerful, and more in control no matter what happens when you push open the audition room door.
Check out Backstage's film audition listings!
The views expressed in this article are solely that of the individual(s) providing them,
and do not necessarily reflect the opinions of Backstage or its staff.