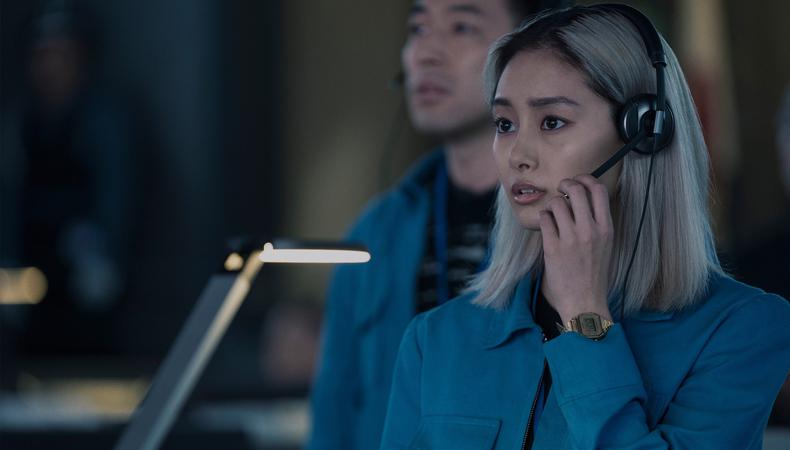 There's no such thing as an overnight success, but Simon Kinberg comes pretty darn close. The producer, director, and screenwriter was a graduate film student at Columbia University in New York when he flew to Hollywood and sold a screenplay—the second he'd ever written—about a married couple who, unbeknownst to each other, are rival spies assigned to kill one another.
That film, "Mr. and Mrs. Smith," was released in 2005 and would go on to gross $487 million worldwide, in turn launching Kinberg's now-storied career. Of course, those early years included a lot more nuance than "overnight success" would suggest. As Kinberg describes it, balancing his schoolwork at Columbia and courting studios was tough. There were some bumps in the road, but even routine meetings yielded relationships that he maintains to this day.
"I got to meet all of these studio executives who were junior at the time," Kinberg says of his nascent Hollywood days. "But many of them went on to be people who now run studios. We really got to come up together."
"Write what you love. Direct what you love. Act in things that you love. Really try to find your authentic way into material."
These days, Kinberg is known for his work as a writer and producer on big-budget movies and award-winning darlings alike, not to mention his stewardship of the massively popular "X-Men" franchise; he was brought on as screenwriter for 2006's "X-Men: The Last Stand," and has served as either producer or writer—sometimes both—for each subsequent entry. He even made his directorial debut with 2019's "Dark Phoenix."
Born in London and raised in Los Angeles, Kinberg grew up around movies; his father was the late producer and film professor Jud Kinberg. But his ambitions as a writer weren't always geared toward the silver screen.
"I wanted to be a novelist," Kinberg says. "I studied English literature when I was an undergraduate, and I had this inclination to want to do something in television that was novelistic, where I track a lot of different characters and tell their individual, really intimate, personal stories."
That inclination led to "Invasion," a sprawling series premiering Oct. 22 on Apple TV+. Kinberg, who co-wrote nine of the 10 Season 1 episodes with David Weil, describes it as a mash-up of H.G. Wells' "War of the Worlds'' and the award-winning ensemble drama "Babel."
"Invasion" follows multiple characters from around the globe as they deal with the fallout of an alien invasion. Each of them, including Sam Neill as an aging lawman and Shioli Kutsuna, whose character works in Japan's equivalent of NASA, is in the midst of a personal crisis. Kinberg wanted the science fiction elements to magnify the real-world drama of his characters.
Using genre tropes as a means to elevate character-driven stories extends to "The 355," Kinberg's second outing as director, which premieres in January 2022. The film, which features an all-star cast including Jessica Chastain, Lupita Nyong'o, Penélope Cruz, and Sebastian Stan, sprouted from an idea that Chastain had while working with Kinberg on "Dark Phoenix."
The premise was simple: Take a strong female ensemble and insert them into the high-stakes spy world of James Bond and "Mission: Impossible." Kinberg enlisted playwright Theresa Rebeck to pen a treatment, and, along with Chastain and the other cast members, was able to sell the project at Cannes without a screenplay. The end result is a globe-trotting caper that, just like "Invasion," situates personal stories before spectacle.
Ultimately, Kinberg sees himself first and foremost as a writer, and he approaches both producing and directing from what he calls a very "writerly" place—that is, one dedicated to character and storytelling. He says there's more in common among the different job titles than people would think, and his advice to those looking to break into the industry—as writers, directors, producers, or anything else—demonstrates that overlap.
"Write what you love. Direct what you love. Act in things that you love. Really try to find your authentic way into material," he says. "And make the kind of stuff that you'd want to see."
Looking for remote work? Backstage has got you covered! Click here for auditions you can do from home!