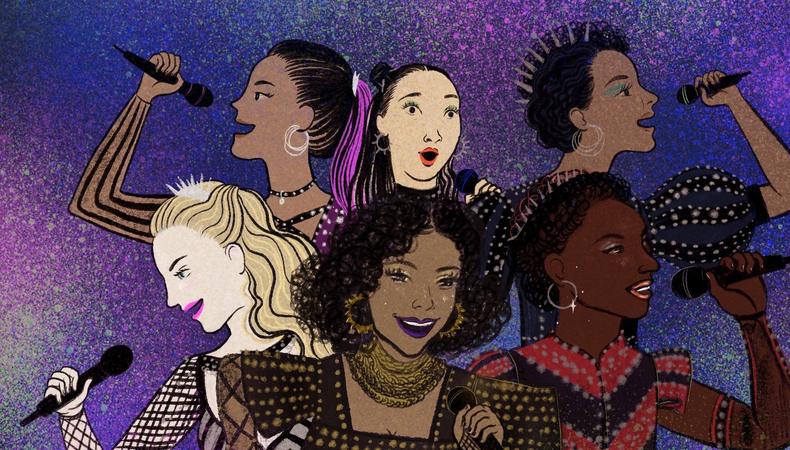 "Six" is the only show on Broadway in which you can see vocalists give big-name pop stars a run for their money. Casting director Peter Van Dam of Tara Rubin Casting says that when looking for Henry VIII's six wives for the West End show's move to Broadway and its North American tour, he's searching for more than just a "big Broadway belter." He wants someone who can put on a versatile, show-stopping pop concert with the best of them.
Most of the current Broadway cast has been with "Six" since the beginning of its American run. What was the biggest challenge of putting that ensemble together?
The singing component is very unique. We're looking for a very contemporary pop voice in the realm of, say, Beyoncé or Adele or Rihanna. It's quite a different style of singing than we're used to hearing on Broadway. Someone can have an incredible voice but just not fit into that style of singing in the show. That specificity is a challenge, and it also makes us search beyond the conventional way of finding people for a Broadway show. I dig into people who did "The Voice" or "American Idol." We go on TikTok, Instagram. We're looking at all avenues for these kinds of singers.
READ: 20 Essential Items to Pack in Your Dance Bag
On top of that, dance is a big component of the show. It's very important that someone has great technique and that they can pick up choreography and work together [with] an ensemble. Also, let's not forget that someone's presence and their sense of humor and their acting through song and text is huge, huge, huge. We're really looking for a triple threat.
A lot of people are breaking down the styles of the six wives as: "This is the Beyoncé; this is the Adele." Were those the specific types that you were looking for?
We start just by seeing someone for the show, not a specific role. The first step in the audition process is to sing a contemporary pop song of your choice and one song from the show that you most identify with—vocally or from an acting standpoint. From there, quite often, someone is being seen for up to three different parts, just because a lot of people have such versatility and could easily fall into any of them. As far as the pop inspirations go, we do list them on the character descriptions and the agent breakdown and what we submit to Equity, just to give a sense of what type of voice is best suited [for each role].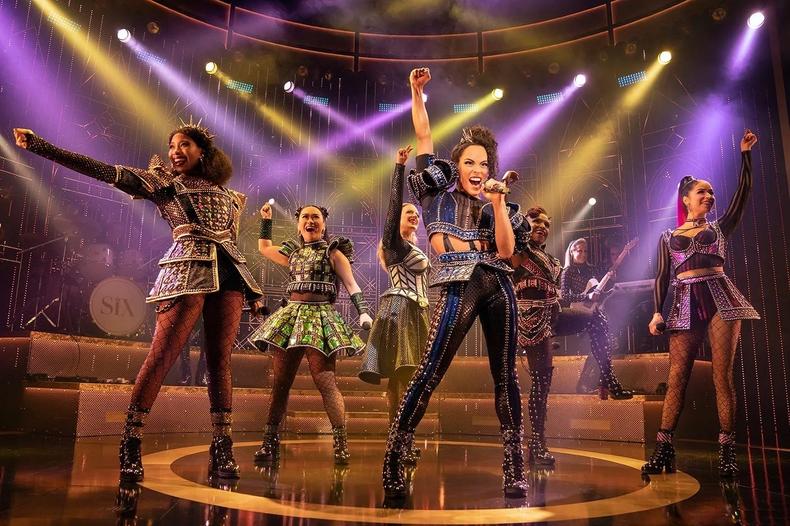 Photo Credit: Joan Marcus
What audition song do you see performers use most often for this show?
We get a lot of "Chandelier" by Sia, and we get a lot of "Sorry Not Sorry" by Demi Lovato.
These actors need to be onstage for the entire show. How can you tell whether a performer is capable of maintaining that energy?
Part of it is just looking at someone's résumé and seeing experience and credits and shows where stamina is required. Then, it is just getting to know them as a person and watching them evolve through the audition process.
For instance, one of the alternates we cast in the Aragon tour, which is in Chicago, submitted a tape. We called her back with material for three different queens, and I think she only had a day and a half to prepare. Obviously, we would always hope that we could give them more time than that, but she came and had everything fully prepared off-book, fully realized in an audition performance. That was really telling as to someone who can dive in, is quick to learn, and is game for a challenge.
As tours and regional productions expand, what's your No. 1 piece of advice for the "Six" audition room?
Make sure you are taking dance classes and feel comfortable in a dance call, because we are casting an ensemble of principals, if you will. And be really careful about what material you're bringing in. Have a look at the pop inspirations, and choose songs that feel in that realm. Sometimes we get people who are singing more '90s or '80s pop, and it doesn't really capture the energy of "Six."
This story originally appeared in the May 19 issue of Backstage Magazine.