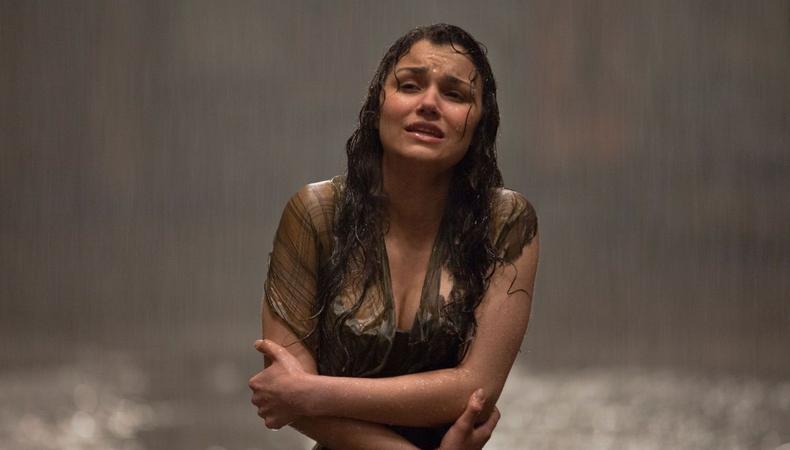 Everyone knows that your musical theater audition song must be appropriate for your vocal range and type, but what about your age? As a young woman, choosing a song that is too mature or dowdy won't just stop you from landing the job at hand—it can also create a lasting wrong impression with everyone in the audition room. That's why we've rounded up some of the best musical theater audition songs for young female performers of every type. From classic to contemporary and sopranos to belters, we've got you covered. Now, drink that Throat Coat and get out there!
"Doin' What Comes Natur'lly" from "Annie Get Your Gun"
A song that's sugar, spice, and the tiniest bit nice, this Irving Berlin classic is a perfect uptempo showcase for spunk and vocal twang.
"Don't Rain on My Parade" from "Funny Girl"
Drawing comparisons to Barbra Streisand is never a good idea—so don't. The beauty of this oft-performed but enduring call to arms is the room it offers for personal flair (and ample sass, of course).
"I Can Cook, Too" from "On the Town"
If you've got a brassy belt—and only 16-32 bars to prove it—this showstopper is your calling card (it also is one of the truly funniest songs in the musical theater canon, and will bolster your audition for any role that dwells in comedy).
"If I Loved You" from "Carousel"
You really can't go wrong with the classics (it's why they are in fact the classics), and this one—which may well render among Rodgers and Hammerstein's very best—may well also render as the seminal so-in-love ballad for young women.
"Mama Who Bore Me" from "Spring Awakening"
The cool-girl contemporary standard, it opens the beloved Duncan Sheik musical and, when done right, provides an easy opportunity for full-body chills (reader, this is always a good thing).
"On My Own" from "Les Misérables"
The ingenue showcase for gals who belt. If you choose to excerpt the key change towards the song's tail end you'll display an impressionable range while also showing off your acting chops. (Also, c'mon, who doesn't cry when they hear this one?)
"Requiem" from "Dear Evan Hansen"
A tear-jerker that gives both vocal prowess and the ability to emote equal billing, the Act 1 ballad from the Pasek and Paul breakout musical is for those fearless enough to sing from a currently-running smash hit—big risk, big reward.
"Still Hurting" from "The Last Five Years"
This one from Jason Robert Brown is all about evocation, which means you need to invest heavily in the specificity of the moment and lyrics or risk the song falling flat. But if you do nail it, you'll have demonstrated in those few bars deft (and very hire-able!) interpretive skill.
"Think of Me" from "Phantom of the Opera"
If "On My Own" is the ingenue showcase for belters, "Think of Me" is that for sopranos; it has everything: operatic highs, heartfelt yearning, signature Andrew Lloyd Webber vibrato. What else could an audition possibly need?
Disclosure: This post is brought to you by the Backstage team and/or a Backstage Expert. If you purchase items through these links, we get a small share of the revenue from the sale from our commerce partner.