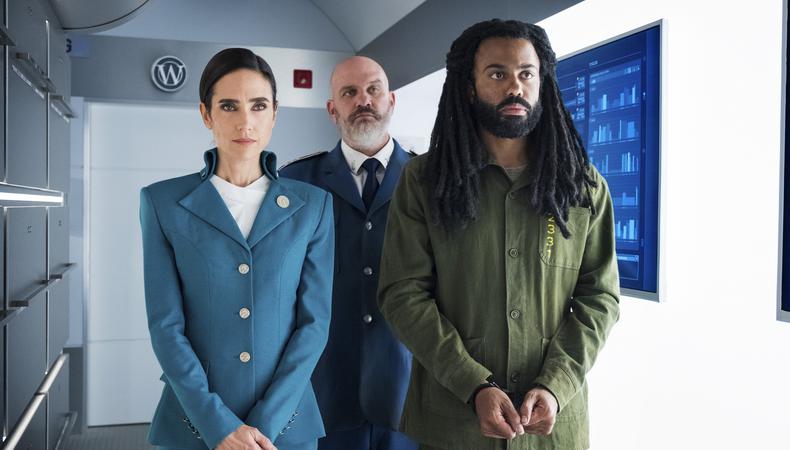 This Sunday TNT's sci-fi dystopian drama "Snowpiercer" arrives with a new adaptation of the 2013 Bong Joon-Ho film and original French graphic novel. Starring Daveed Diggs and Jennifer Connelly, the show offers a look at a near feature where humanity is trying to survive on a self-sustaining train. With this action-packed series coming down the track for its first season, you can find a great gig of your own to board with these sci-fi, drama, and action productions. From a dystopian TV pilot to a sci-fi feature film, find your future with these gigs casting now!
"REVOLT: EXODUS - PARABLE 1"
"Revolt: Exodus" is a TV pilot that takes place in a dystopian future where law enforcement is given extraordinary brutal powers to curb protester violence, drugs, and illegal refugees. Black female talent, aged 18–46, is wanted for a lead role and four supporting roles. The lead role requires some martial arts skill and one supporting role requires some modeling experience. Shooting dates are TBD. Pay for the lead is $250 per day and pay for the supporting roles is $150 per day. Apply here!
"PRISONER #1616"
"Prisoner #1616" is a proof of concept, sci-fi short film. Male voiceover talent, aged 35–75, is wanted to play the supporting role of Reverend Russel, who will be performing a passionate sermon over the radio in a prison. Rehearsals will take place remotely via Google Hangouts or Zoom. Pay is $125. Apply here!
"CONDOR'S NEST"
"Condor's Nest" is an action-drama film about a vengeful World War II veteran who travels across South America in search of Nazi war criminals. Multiracial or white female talent, aged 24–32, is wanted for a lead role, white male talent, aged 40–65, is wanted for a lead role, and additional talent is wanted for supporting and day player roles. Roles may require disciplined accent work in French and German and ample knowledge of prop firearm handling. Shooting will take place tentatively this fall in several locations across the U.S. and in South America. Pay is about $350 per day. Apply here!
"BROADCAST"
"Broadcast," a sci-fi feature film, is seeking talent for supporting roles. Native American male talent, aged 38–55, and female talent, aged 60–80, is wanted. Shooting will take place in Rhode Island and New England on dates TBD. Pay is TBD. Apply here!
"HERRINGS"
"Herrings" is a dramatic thriller about two men who use the internet to disguise their clients' digital footprint, allowing those clients to hide in plain sight. The third season of this dramatic web series is looking for talent, aged 20–50, for day player and supporting roles. Filming will most likely begin in late summer or fall at locations across Pennsylvania. Pay is TBD. Apply here!