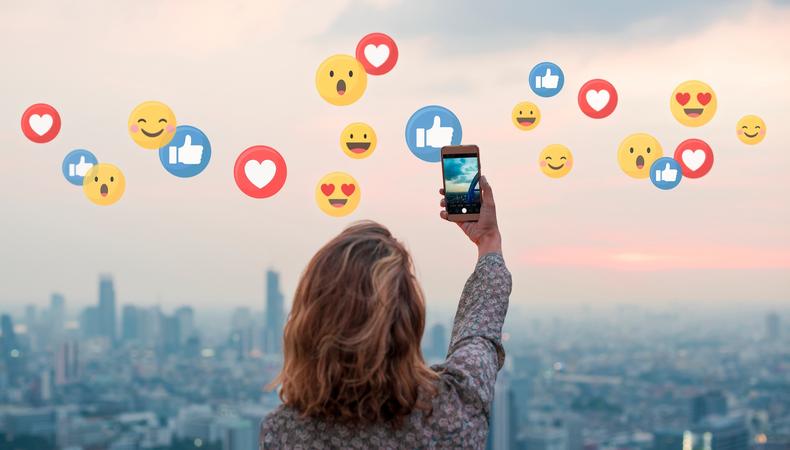 In the age of social media, peer influence goes a long way for your brand. Social proof can be the secret sauce that helps you build a successful content campaign.
We know how social media can dramatically influence an actor's career. The same holds true for brands—audiences and consumers gravitate toward almost anything shared by others, including styles, fashions, products, movements, and trends. The "proof" that evolves from this wave of popularity can lead to furthering a brand's development and ultimate success.
How can social proof help your brand? Read on for how to take your brand to the next level with social media on your side.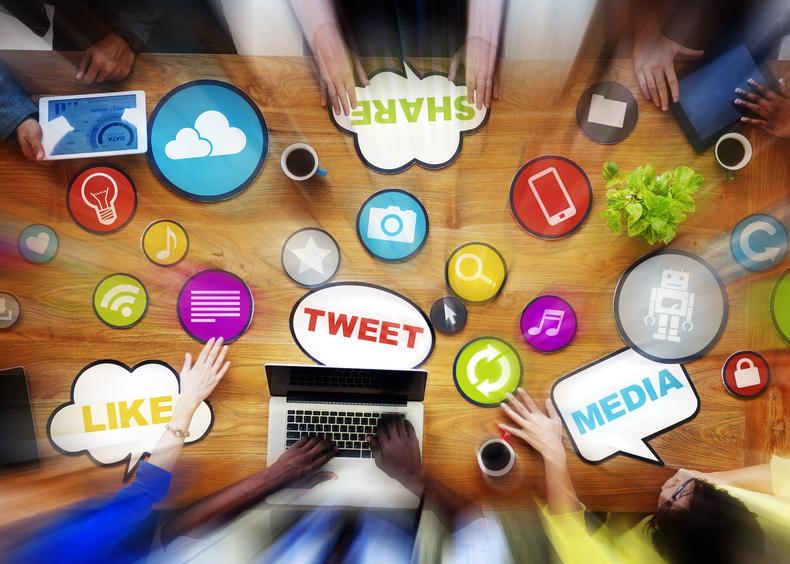 Rawpixel.com/Shutterstock
Coined by psychologist Robert Cialdini, social proof is a term for the psychological and social phenomenon in which people emulate the actions of others in search of cultural acceptance. We're naturally compelled to want to belong with a group we admire, particularly in cultural and style trends. People may have always carried a social Venn diagram in their minds, but digital media made it a daily exercise.
There are multiple types of social proof that a brand can use to its advantage. Here are the top five examples:
User Testimonial:

While promoting content and products, producers gain feedback from its end users through reviews. Positive reviews can convey more legitimacy for a product than any advertising. Reviews don't need to be direct; they can be implied or embedded in another context, like a social media post that offhandedly references a product.

Celebrity Endorsement: Celebrities are natural influencers in social media, and their followers tend to gravitate toward what they recommend. Fans trust their idols and will consider anything they suggest as useful, intelligent, or trendy.
Expert Approval: Expert endorsements carry significant weight—particularly for high-tech or specialized content. Social platforms have made it feasible for industry authorities to convey their approval with "likes" and emojis.
Certification: This example of social proof is an official verification of your brand, such as earning the verified check mark for your social media account or accreditation from the Better Business Bureau.
Wisdom of the Crowd and Friends: Wisdom social proof spans two groups: your friends and your audience. Wisdom of friends is when brands notice support among their linked audience (when your Facebook friends "like" or share your product). Wisdom of the crowd is support from a larger audience that is not personally connected to a person endorsing you. For example, your professional Instagram account gains more followers in your industry, but not because of people you already know.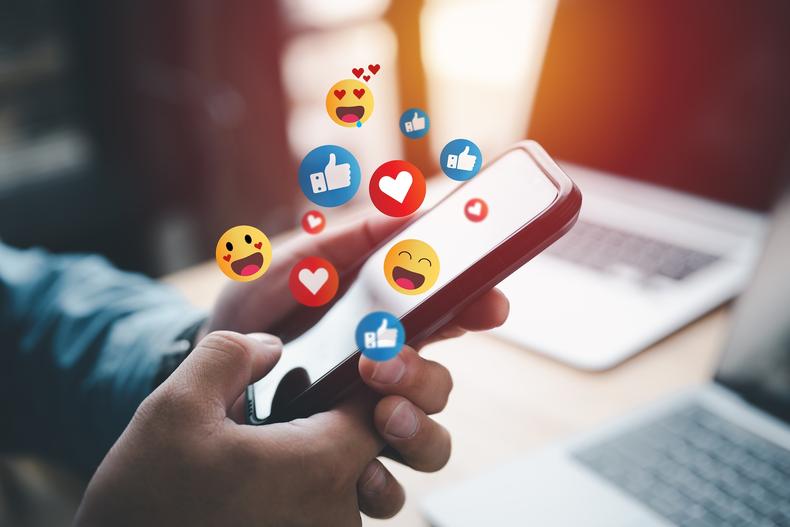 LookerStudio/Shutterstock
When working on a brand content campaign, professional marketers collect as many of the above listed social proofs as possible to reach and convert prospects. Consider these effective ways to incorporate social proof in your brand's marketing goals:
Engage with social media commenters
Whether a Facebook user leaves a negative or a positive comment on your brand's page, it is vital to stay engaged with them. This is your brand's growing community, and they need to hear a voice behind it. By their own act of commenting negatively, commenters display a passion for your industry or content. Reply constructively. Graciously thank them in your response and show that you care about improving their experience. Great artists constantly face rejection—managing a content campaign is similar.
When a person praises your product in a comment, respond with a simple "thank you" and a sign of encouragement, such as an emoji or an invite to explore more from the brand. Your followers (or potential followers) will notice your presence and attention.
Share recommendations to social media
Twitter is a valuable tool for sharing news, updates, favorites, and support for your brand. If an industry expert, friend, or celebrity recommends your product on Twitter, share their message. The repost is an effective way to amplify expert, celebrity, and widespread testimonial social proof.
Facebook and Instagram are also influential tools. Recently, clothing brand Puma shared a collaboration with Cara Delevingne to its main Instagram feed to the tune of more than 350,000 likes and 1,400 comments.
Backstage's Instagram account leveraged celebrity social proof by tagging and mentioning actor Kaley Cuoco's Instagram handle to promote an exclusive interview with her. The actor then shared the magazine cover and mentioned Backstage in her own post.
In another instance, Backstage shared a quote from actor Maria Bakalova on Instagram. While she was not tagged, Bakalova follows the account, noticed the post, and commented her appreciation. Aside from celebrity approval, this represents both wisdom of the crowd and friend social proof. If you're aware of who follows your brand, you're giving your followers a reward—and your brand a gift that keeps on giving.
Incorporate social proof examples into your campaign
While poor critical reviews deter moviegoers from the box office, high audience ratings can convince them otherwise. Brand content campaigns are similar.
"Likes" are subtle yet impactful. Tag or mention a person's handle in a post, but don't ask them to do anything. Give them a simple shout-out in a caption alongside a photo of them or one of their inspirational quotes. If they notice, they might like the post and your followers will notice.
If an industry leader leaves a positive review for your brand, share it with your audience in a tweet or take a screenshot and share that expert social proof on Instagram. You can create a short list of portions of reviews for an advertisement, much as movie trailers include critics' ratings or book jackets feature positive reviews.
If you're lucky enough to get it, display a celebrity's praise for your product. Include viewership and follower count in your campaign as well. Avoid boasting, but briefly include the number of followers as part of a full message that lists who has recommended your product and/or what they've said about it.
Encourage and welcome all forms of feedback
Now that you're engaged with your audience, motivate them to share their thoughts. You want them to engage with their inner circles. Here are three simple ways to do this:
Conclude ads with a message for users to provide feedback

Send an email to consumers inviting them to briefly rate their experience

Create a scheduled and frequently shared social media post asking followers to submit a review
Get verified on social media
Consumers trust a widely recognized brand. That little blue check mark proves to your followers that you're a reliable platform. Twitter, Facebook, and Instagram have some different steps for verification, but they overlap in these key requirements:
Authentic:

You have to prove that you are, in fact, yourself, usually through showing some form of ID, an official website, or official email address

Notable:

You or your account must be well-known and highly searched for (it's worth noting, though, that there is no exact follower

number

required)

Unique:

You must offer a service or presence that goes beyond general interest

Complete:

Your account must be totally filled out with username, bio, profile picture, etc.

Active: You must be posting from the account on a regular basis and within the platform's rules and regulations