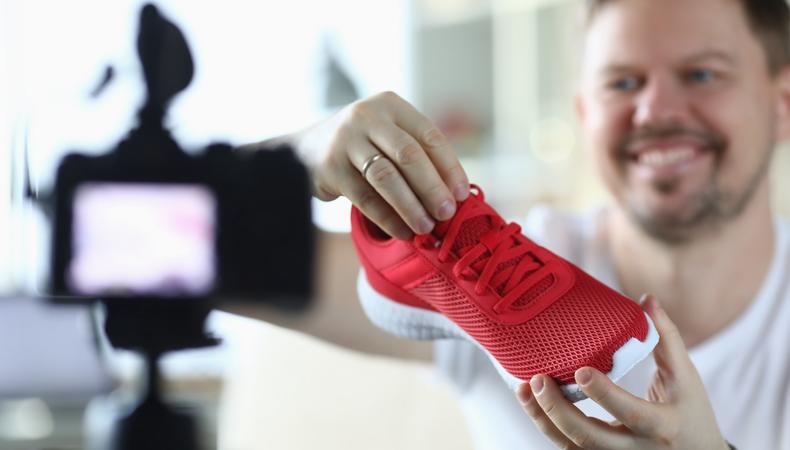 Celebrity endorsements: Who needs 'em? Brand advocates are the latest trend in brand awareness marketing thanks to their enthusiastic content and authentic word-of-mouth support. Partnering with your biggest fans creates a mutually beneficial relationship that can do wonders for your brand. Read on to learn more about what brand advocates do, who they are, and how to invite the right ones to collaborate with you and your brand.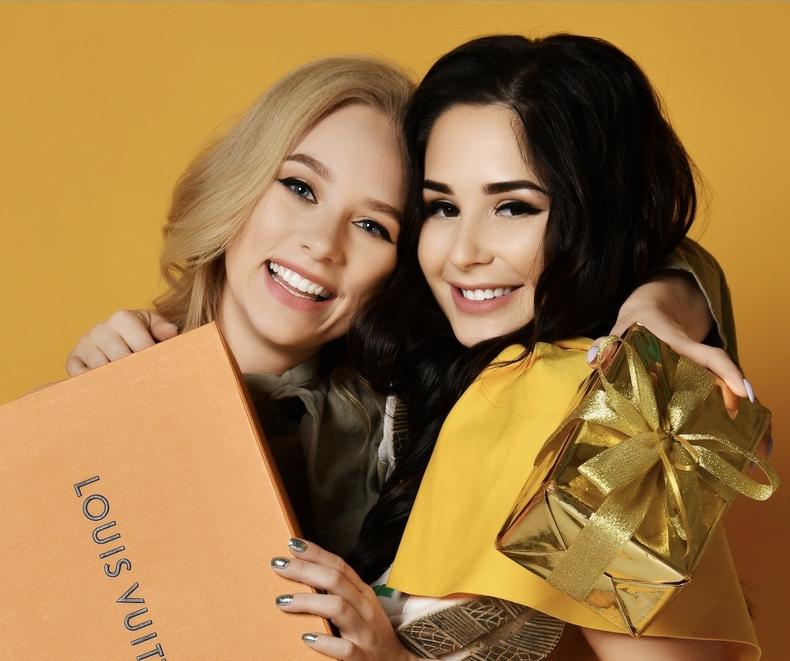 Dmitry Lobanov/Shutterstock
A brand advocate spreads awareness for your product or service through word-of-mouth marketing. They create personalized content that showcases their relationship to your brand and explains why others should get on board. Through the power of social capital, a brand advocate's authentic anecdotal experience encourages brand awareness. You can think of advocates as cheerleaders working to hype up your crowd.
Many brand advocates are leaders or experts within a given industry. They've spent considerable time trying out other brands, but they prefer your brand thanks to the difference it's made in their lives. Advocates know what they like and can speak with authority from their personal experience. A brand advocate could be anyone from a fitness instructor who loves your yoga pants to an artist who prefers your paintbrushes. They can talk the talk because they've walked the walk.
Brand advocates can be influencers, but they don't have to be. While an influencer typically gets paid to post about your product, advocates genuinely appreciate your brand and enjoy singing your praises to their network. Whether chatting with their friends or posting on social media, brand advocates have no problem sharing their experience with your brand all on their own.
This kind of social media advocacy goes a long way in the eyes of consumers. According to Convince and Convert, 92% of consumers say they trust brand advocates. Alternatively, only 18% of consumers say they trust influencers. This is likely because influencers often lack a deep connection to the brands they're promoting, with the "sponsored" tag clearly indicating they're posting for a price. Perfectly curated feeds have less appeal than they used to, as audiences crave more authenticity and "real people" stories in their social media experience. Real-life testimonials and informative how-to videos cut through the pretense of traditional marketing to deliver the kinds of recommendations people actually want: referrals and insights from someone they can trust.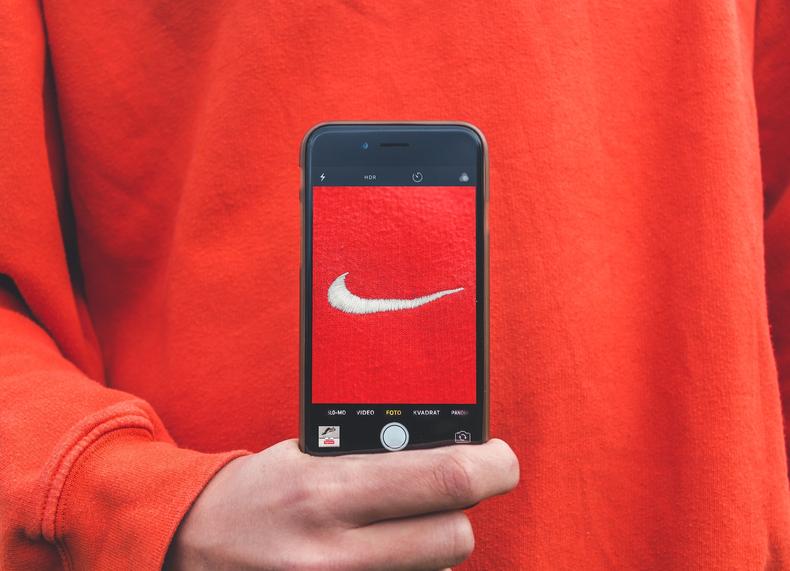 Kristian Egelund/Unsplash
When entering an official relationship with a brand advocate, it's a good idea to offer some perks. Even though most brand advocates didn't start talking about your brand with the intention of making money, everyone appreciates a reward. Brand advocate programs allow you to keep the enthusiasm going and give advocates even more to talk about.
You can offer:
Free products: Gifting product samples or new items is a surefire way to an advocate's heart, meaning further opportunities for content creation. If you have a product launch coming up, consider sending a sample to build buzz. Your brand advocates will love getting a sneak peek at what's next and will hopefully share their excitement with their audience.
Profit sharing: Creating affiliate links or promo codes for your advocate is a great way to send more traffic to your site. Advocates receive a small portion of each sale they generate, incentivizing them to push your brand even more.
In exchange for these perks, your brand advocate program should clearly describe what you expect, if anything. (There is also a world in which you'd send them products, for example, just to have the advocate try them out and post if they'd like, without any expectations around resulting posts.) If you'd rather come to an agreement prior, you can stipulate:
Number of posts: Specify how many brand mentions you'd like to see per week or month (e.g., minimum two posts/week for six weeks)
Partnership length: Set an agreed end point for your arrangement (e.g., three months)
Platform use: Designate where you'd like them to post and how (e.g., Facebook Live, Instagram stories)
Content variation: Establish terms for additional opportunities such as hosting product giveaways, social media takeovers, or guest blog appearances.
Brand advocates should not be expected to hit sales quotas or meet any quantifiable metrics. While you may choose to continue working with those who prove to be more successful in a paid brand ambassador capacity, advocates are not official employees, and therefore should not be held to strenuous goals.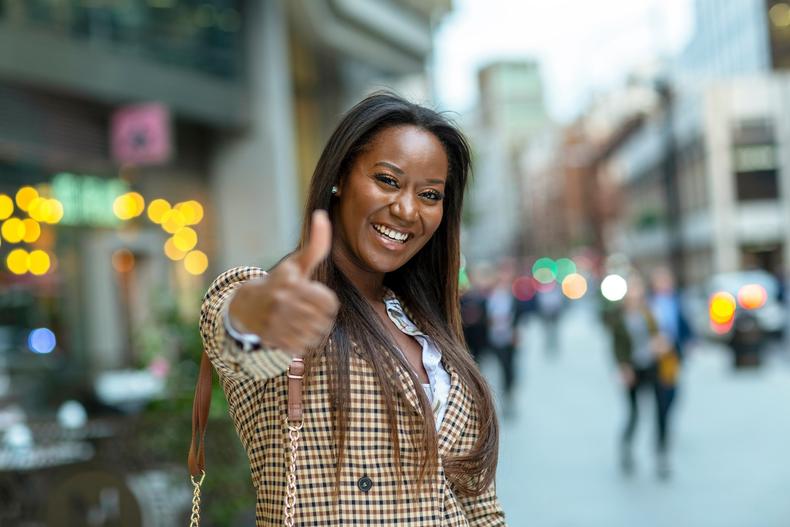 Michaelpuche/Shutterstock
Landing the right advocates for your brand takes time and research. "One way to find brand advocates is by creating them," says brand consultant Jacob Cass. "To do this, you must know who your core customer is, what problem you solve for them, and then deliver them the best possible experience. This will then turn them into loyal fans who will happily advocate for your brand."
"Finding creators who are fully aligned with your brand is especially important when it comes to generating sales and seeing positive ROI," says Alex Curry, an influencer marketing strategist for gaming and esports at Upfluence.
Because most brand advocates aren't household names or social media professionals, you'll likely need to dig a little deeper to find someone who both loves your brand and is up to the task.
Here's how to start:
Search your mentions
People are likely talking about you and your products on social media. Tuning into your mentions is a quick way to see who's saying what. Mentions can be officially tagged (with the "@" symbol) or casually included in comments and captions. Look for those making specific, informed posts about your products. One-off raves are not the goal; you want someone who posts repeated praise.
Once you've found some enthusiasts, scroll through the rest of their feed. What else do they post about? Do they seem knowledgeable about your industry or niche? Ideally, you'll want to work with someone who understands the pain points your product solves. You'll also want someone whom you would be proud to have represent your brand.
Consider this method if you're looking for a thought leader on social media. Audiences turn to like-minded individuals who can give guidance and recommendations, so finding an industry expert who also loves your brand is optimal.
Check tagged photos
Social media wouldn't exist without people taking pictures of their day-to-day lives. Search Instagram for tagged user photos and videos to see how your product is being displayed. While audiences may not take the time to read an entire caption, seeing products in use instantly highlights benefits and triggers consumer desire.
Finding the prettiest photos may lead you to influencers, and those partnerships can work if the person is a real fan rather than someone looking to get paid just to be affiliated with a brand. Focus more on photos and videos that show the benefits of your brand.
Consider this method if you're looking for a brand advocate with an eye for design. Instagrammable brands can benefit from advocates who can generate quality, shareable content you can reuse on your own profiles.
RELATED: How to Organize Your Brand's Photo Shoot
Read customer reviews
People who write reviews are usually in the extremes: They either love or hate your brand. Five-star fans took time out of their busy days to help others make a purchasing decision, which is exactly what you want in a brand advocate. Plus, a stellar verified review means this person already bought from you and likely will again, making them prime partnership contenders.
Reviews can be on your own site or third-party vendors such as Amazon. Look for those who have left multiple reviews or included personal photos of your product in use. These extra efforts show a commitment and enthusiasm for your brand.
Consider this method if you're looking for advocates who go the extra mile. Anyone can post on their own social media, but leaving reviews shows someone willing to go above and beyond. You'll also have insights into their "voice" to better determine if it aligns with your brand's.
Engage in target communities
Outside of a screen, there are other ways to find those who love what you do. Your own employees are a rich pool to pull from, since they already know everything about what you do. Additionally, attending industry events groups together those most likely to be familiar with your brand. Think fan conventions if you run a pop-culture T-shirt shop, or marathons if you produce running shoes.
This method takes a little more legwork but could uncover those who are more vocal in real life than online.
Consider this method if you're looking for advocates who can talk up your brand at in-person events or within their social circles.
Reward top buyers
People who buy from you over and over again are your most passionate fan base. Even if they haven't yet posted about you online, repeat purchases prove their devotion to your brand. Rewarding top buyers can open the door to profitable partnerships. Your biggest spenders may have never considered becoming brand advocates, but many will likely jump at the chance.
Scroll through your sales reports to find repeat buyers, ideally those who have made multiple recent purchases. Thank them for their loyalty with free products and perks!
Consider this method if you're looking to ignite new voices within your existing fan base.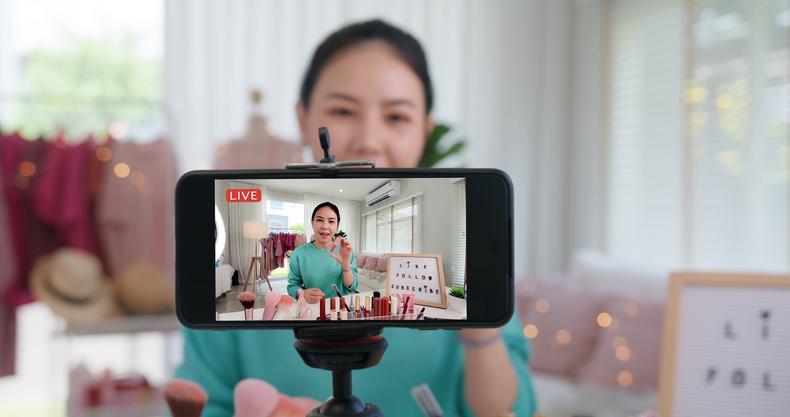 Chaay_Tee/Shutterstock
Once you have a list of potential candidates, start a conversation through direct message (DM), an email, letter, or phone call. Begin your discussion by recognizing their current brand advocacy efforts and thanking them for their support. Point to a specific example if you can ("We loved your recent post about how you use our product!"). Ask whether they'd be interested in receiving perks in exchange for more great content.
Keep the relationship going as they begin their social media advocacy for your brand. Be sure to like and share their posts, leave encouraging comments, and send shout-outs when they do something particularly awesome. Continuous praise and appreciation will not go unnoticed.
If you're working with many advocates at once, consider setting up a communication resource such as a Facebook group or Slack channel. This helps advocates connect with one another and creates avenues for community growth. You'll also be able to jump in to answer questions, give guidance, or share breaking news quickly and easily. Providing your brand advocates with ample support will help them succeed—which will then help your brand do the same.