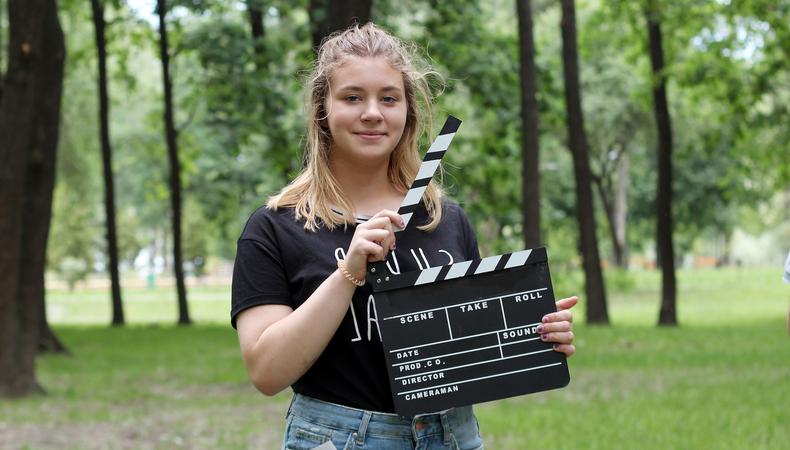 Of all the performance options available to actors, student films tend to get a bad rap. There's a high chance you won't be paid, and the finished project (if it's completed) will likely only be seen by the professor and a handful of other students; add to that inexperienced writers and directors, and the medium can seem like more trouble than it's worth.
But with every bane comes a boon: As long as an actor knows what they're signing up for, working on a student production can be incredibly rewarding—and a great way to boost your career.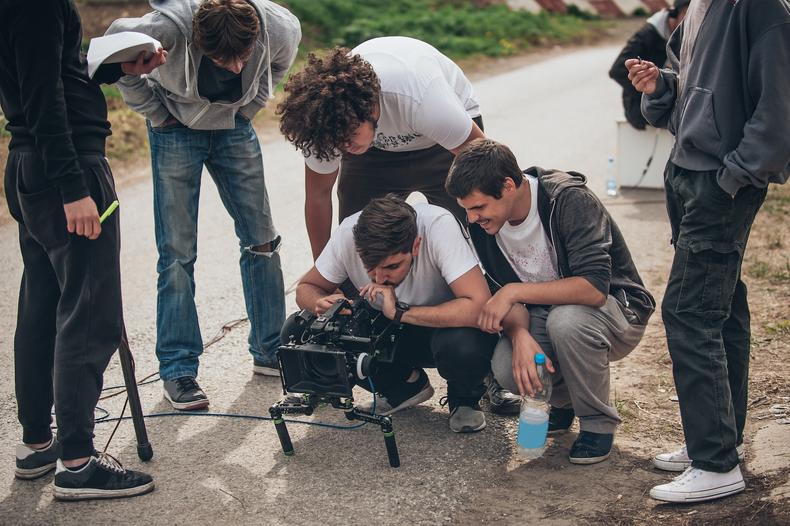 guruXOX/Shutterstock
Here are the basic characteristics of the genre:
Made by students:

These types of movies are usually assigned as part of film production studies coursework. Though college filmmakers often write original scripts, they may opt to re-create scenes from existing movies; think of the retooled versions of blockbusters the main characters shoot in Michel Gondry's "Be Kind Rewind." Though there's a small chance these projects will find a larger audience, the primary purpose of college films is to teach students about production processes and techniques.

Low-budget:

Student filmmakers need to keep their costs extremely low, so they generally fill out their casts with early career actors. Rather than financial compensation, student films tend to use a Trade for Print (TFP) model; this means that actors are "paid" in film footage and credits.

Commonplace:

Those enrolled in film and TV production programs must create movies in order to receive a passing grade, and their projects face fewer financial restrictions than studio projects. This means that there are a lot more student films out there than professional ones.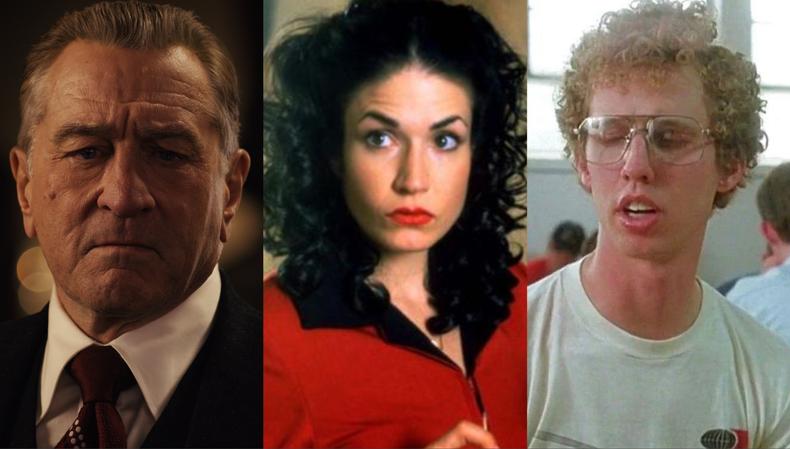 "The Irishman"/"Pulp Fiction"/"Napoleon Dynamite" Courtesy Netflix/Miramax/Fox Searchlight Pictures
Robert De Niro
In the 1960s, a then-unknown De Niro was auditioning for every production he could find—be they for stage or screen, paid or unpaid. "If you don't go [out for roles], you'll never know," the two-time Oscar winner said in a 1993 New York Times interview. Going to audition after audition was an arduous task, and it didn't lead to much work at first. "You have to not look at it like a rejection. There are so many reasons you're not picked that you can't even worry about it."
De Niro laid the groundwork for his career to take off when he was cast in a Sarah Lawrence student film called "The Wedding Party," which he shot in 1963. That film's co-director? Brian De Palma, who would go on to become a legendary auteur. He also gave De Niro his first professional leading role in his 1968 debut feature, "Greetings."
De Palma and De Niro remained friends, and in the early '70s, they went to a party where De Palma introduced De Niro to a young Martin Scorsese. This fateful meeting led to Scorsese casting the actor opposite Harvey Keitel in 1973's "Mean Streets," a film that would jump-start the careers of everyone involved.
Angela Jones
In 1991, Florida State University film students Reb Braddock and John Maass made a short called "Curdled" starring fellow student Angela Jones. The movie came to the attention of Quentin Tarantino when he saw it at a film festival; he was so impressed by Jones' performance that he cast the then-unknown actor in 1994's "Pulp Fiction."
Jon Heder
Jared Hess made his 2003 short "Peluca" for a course assignment at Brigham Young University, and he cast classmate Jon Heder as the main character. Hess adapted the film into 2004 cult classic "Napoleon Dynamite," with Heder portraying the wolverine-hunting, liger-loving Napoleon.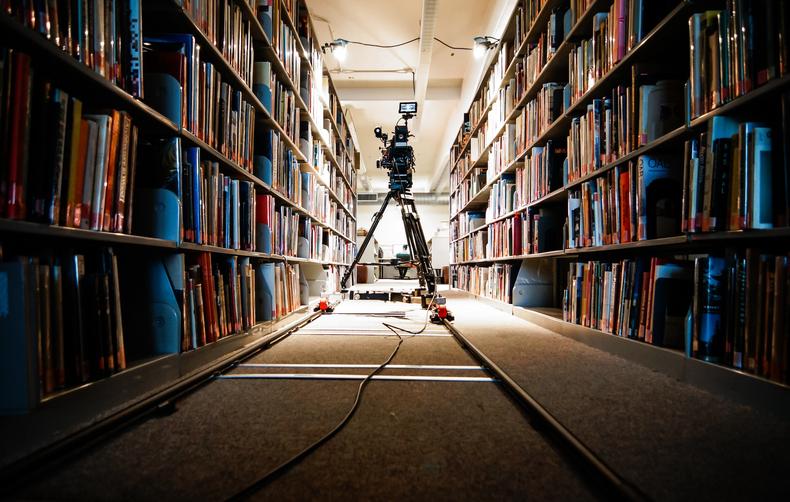 The Mogli/Shutterstock
Considering the sheer amount of college film programs out there, actors usually don't have to expend much effort to land a role in a student production. Here are common resources undergrad and graduate filmmakers use to cast their projects.
Social networks:

Many student filmmakers use social media sites to find actors for their films. Try using the name of your city or local schools and "audition" as search terms, and you'll likely find a variety of student film pages and opportunities.

Industry connections:

Some budding directors and screenwriters attend plays to find promising talent; they also often use actors from their school's drama department. They may even hire casting directors or contact agents to help them find their stars.

Casting databases: You can find plenty of calls for student films on

Backstage

and similar resources.

Previous collaborators:

As with any director, students tend to rehire actors they've worked with before. Make a good impression the first time around, and you may find yourself being asked to perform in a student's subsequent films.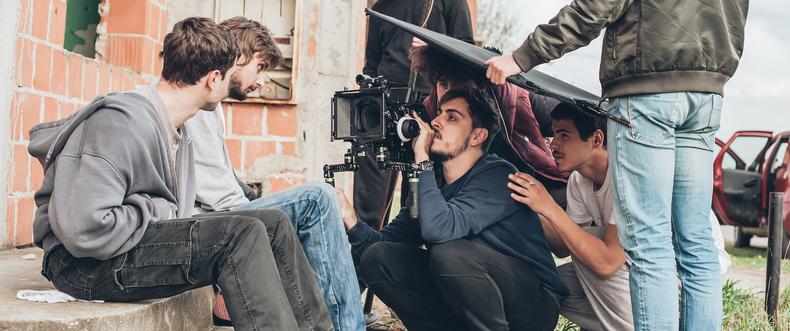 guruXOX/Shutterstock
It can lead to other roles
An actor who delivers a solid performance and vibes well with the crew will often nab roles in a string of movies within the same program, with each project leading directly to the next. If other students see these projects and are impressed, they might reach out to you to star in their films as well. Of course, not every film student is going to become wildly successful; still, it's a good idea for actors to keep in touch with any talented individuals they meet, no matter how young. You never know who might hit it big one day.
Room to explore
According to director David Irving, who teaches film at New York University, acting in college productions provides an opportunity for performers to "develop their craft, building a character shot-by-shot."
The backgrounds and experience levels of performers on student films vary widely, creating a dynamic atmosphere on set. This kind of environment can keep you fresh and nimble thanks to the shared sense of learning and exploration. What's more, the lower stakes of student projects mean that actors can feel freer to try new things and learn from their mistakes. It's an exploratory process for everyone involved, with the added benefit that the finished project just might end up being a work of art.
On-set experience
Actor Brigitte Bourdeau ("27 Dresses," "Victoriana") says that performing in student films taught her a lot about the process behind the camera, like the differences between various lenses and shot structures. "You begin learning the film lingo so that later, [when you're on a professional set,] you're not just a stupid actor sitting there, not quite knowing what's going on around you," she says. "You save your time and their time, and you get to know about the lights and the camera angles and how to move within the light."
David Klein, the chief operating officer of New York Film Academy, agrees. "For actors without film experience, working on a set gives them the opportunity to see the basic function of a film set," he says, "to understand hitting marks, the repetition of performance, what it means to have a camera watching them, how they must adjust to have their performances captured by the lens—all of which is invaluable for an actor."
He adds that even if a performer has plenty of experience under their belt, they shouldn't dismiss the idea of working on a student project. "The best actors are working actors. And if they're on a student set, then they're working, and they'll continue to hone their craft."
Lower stakes
Irving says that most film programs—NYU's included—are "interested more in the process" than the final product. In the workshop environment of film school, there's "little pressure, allowing actors to push themselves. They can dig deep into their own creative wells."
Actor-filmmaker Alice Rose Hurwitz says she prefers working on student projects. "After being on big productions where I was lucky if there was even a glimpse of me, I came to prefer the student films, which gave me real experiences in acting," she explains. Besides that big plus, I'm better treated, and the hours are more reasonable."
Footage
The most important thing a film student can offer is a copy of their finished movie, which an actor can then use to promote themselves. If you get permission from the director, you can submit the film to festivals to gain exposure. Performers who are seeking representation can use clips from the project to build a reel to submit to agents. "You get a video that demonstrates your acting ability, usually done quite professionally," says Hurwitz.
"A beginning demo reel must show you can act, show what you look like onscreen, and [show that you can] look professional," says acting coach Rob Adler. "A good demo reel gives the viewer a positive feeling about the actor. Student films can be a great way to get good material."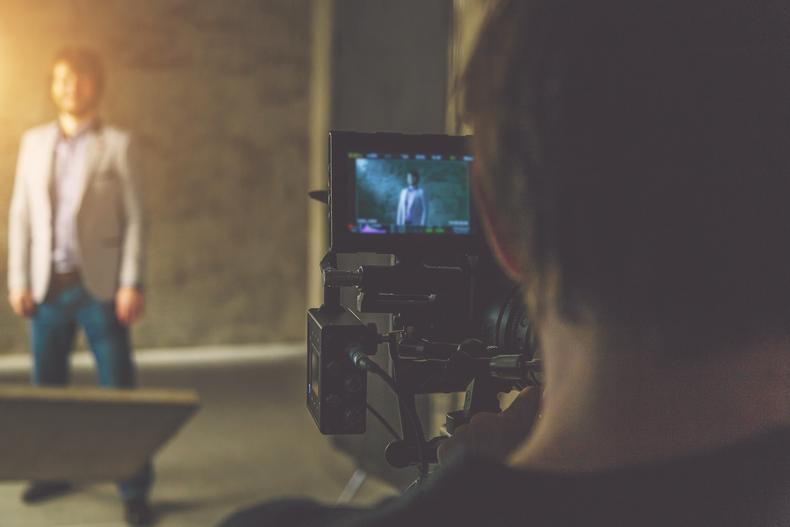 Fedorovekb/Shutterstock
Be professional
Treat student filmmakers with the same respect you would give to more established ones. Following their direction and behaving professionally will create a more collaborative environment, which may make them want to work with you again. Filmmaker Hal Hartley ("Simple Men," "Henry Fool") says that he's "known experienced and successful actors who worked on student or beginner's films because they thought the writer and/or director was talented and might go on to make good work. [It's] sort of an investment."
Film school professors tend to be working professionals with contacts in the industry. Even if the public never sees your work on a student project, these faculty members will—and if they're impressed, they might one day offer you a professional gig.
Don't compromise when it comes to your art
While actors should generally listen to and trust their director, it's important to stick to your own values when it comes to the craft. For example, if you feel a filmmaker hasn't scheduled enough rehearsals, consider reaching out to your castmates to rehearse on your own time. The director will likely appreciate the extra effort, and the movie will be better for it.
Find opportunities to grow
Though it's important to focus on delivering a powerful performance that will impress the students and faculty who see your project, don't be afraid to keep it loose: Experiment, ask questions, and take time to learn more about the art of filmmaking.
Trust the process
According to movie editor Iris Cahn, who teaches film at SUNY Purchase College, actors "have to have faith" that even though student filmmakers are inexperienced, they're still qualified. After all, they wouldn't have gotten accepted to the program in the first place if they didn't demonstrate talent and drive.
"Just be open to the fact that everybody, including the director, is going into this with just a blueprint, and just let this crazy, flexible process happen," she says. "I haven't seen many perfect student films. There are always flaws; but there are also usually moments of brilliance that don't occur anywhere else."
Avoid getting frustrated
"With a student project, I would caution the actor to be patient," Hartley advises. "In the best circumstances, the student filmmaker is making it in order to learn, and so different kinds of attempts—revisions—are encouraged."
Secure a copy of the finished film
Many students fail to give actors access to the final product. "It is a big problem," says Cahn. This can stem from a variety of issues, be it money, time, or something else. Make sure you ask for a copy of the film before you start the project; if the student doesn't deliver, they should send you what they can—even if the movie isn't finished or they're unhappy with it.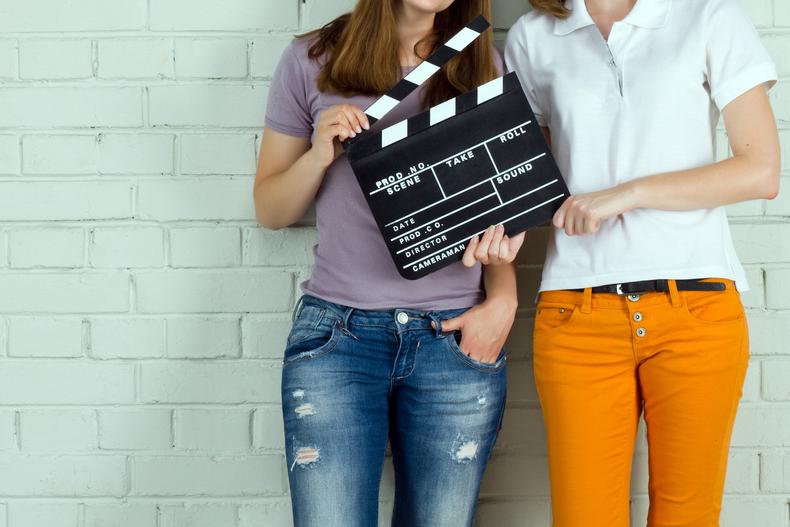 Demetrio Zimino/Shutterstock
Draft a contract
"Everybody should have a contract when they work on any film," Cahn says, even if it's a student production.
If you're in SAG-AFTRA, know your rights
Union actors have protections that nonmembers don't. SAG won't allow its members to perform in a student film unless the student or school has filed the proper paperwork. A SAG actor working on a student project needs to make sure the filmmaker understands basic union regulations and has the right contract on hand.
The SAG Student Film Agreement limits a project's budget to $35,000 and its runtime to 35 minutes. The union stipulates that the finished movie can only be screened at the school or a film competition; it can also be used as part of a visual résumé.
Exchange contact info
At the beginning of a project, make sure to trade information with the filmmaker. Reach out to both the student and school itself so that you know who to talk to in case something goes wrong. It's also a good idea to get contact info from the overseeing professor and the college administrative office.